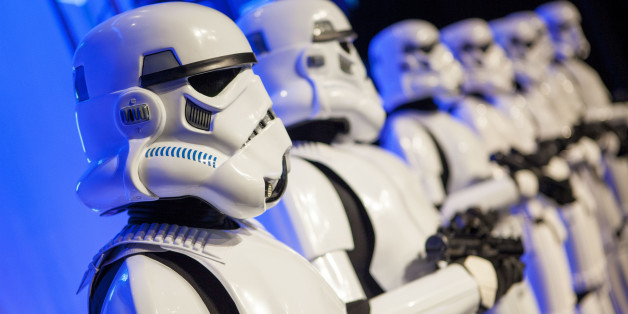 Invision for Disney Consumer Products
'Stars Wars: The Force Awakens' is set to feature the franchise's first ever female stormtrooper, according to reports.
A tweet sent by a BBC journalist has sparked speculation that actress Amybeth Hargreaves will take on the role.
Lizo Mzimba tweeted, "Bit of @StarWars news from @SpotlightUK. Amybeth Hargreaves plays female Stormtrooper in The Force Awakens," with a link to the actress's Spotlight page.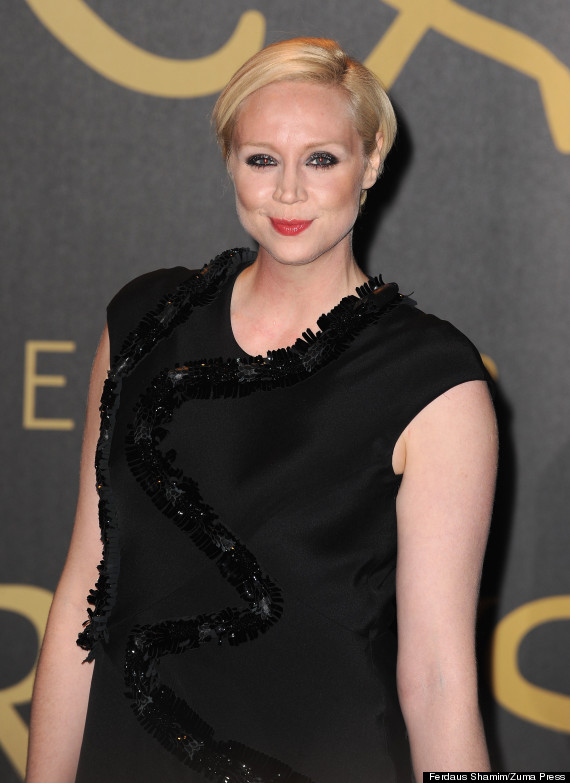 Gwendoline is also rumoured to be playing a stormtrooper
He later speculated as to whether Amybeth could be working as a double for 'Game Of Thrones' star Gwendoline Christie, who is reportedly rumoured to be starring in the movie.
Wonder if Stormtrooper in own right, or perhaps a filming double if, as rumoured, @loveGwendoline plays a stormtrooper in Ep VII.

— lizo mzimba (@lizo_mzimba) January 16, 2015
In any case has made this @StarWars fan v happy! Female stormtroopers! Black stormtroopers! Great to see the Empire embracing diversity!

— lizo mzimba (@lizo_mzimba) January 16, 2015
So far, 'Star Wars' director JJ Abrams has revealed very little about the upcoming film, though the hotly-anticipated trailer did confirm that John Boyega will play a Stormtrooper.
The 88-second clip also contains new shots of the Millennium Falcon in a battle with TIE Fighters, and an army of stormtroopers ready for battle, while another scene features a mysterious hooded and cloaked figure, carrying a new type of lightsaber.
'Star Wars: The Force Awakens' is due for release in December 2015.
LIKE US ON FACEBOOK | FOLLOW US ON TWITTER