Police are searching for information regarding a savage and apparently unprovoked attack which left a 60-year-old man in hospital.
The victim can be seen in CCTV footage walking alone through Kings Walk Shopping Centre in Gloucester at about 4:15am on 10 January.
A figure suddenly approaches the man and, seemingly without warning, leans back and punches him in the head.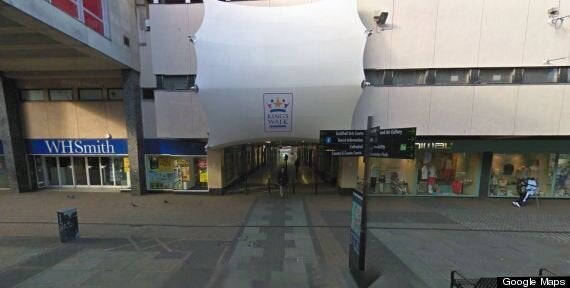 The video, released by Gloucestershire Police, shows the 60-year-old falling to the ground before lying motionless as his attacker runs away.
The victim was later taken to hospital where he required eight staples for a head wound and serious facial injuries.
A spokeswoman for Gloucestershire Police said: "The offender is described as white, in his 20s, wearing a blue hoodie, light trousers and trainers with a white sole. He is carrying a black coat or jacket.
"There was a second man seen running off with the offender - he has short dark hair and was wearing a grey/green shirt, dark trousers and shoes with a white sole.
"Gloucestershire Police have CCTV footage which has captured the assault in full. They would like to hear from anyone who witnessed the assault or was in the area at the time.
"They would also like to hear from anyone who recognises the offender from the CCTV footage."
Anyone with information is asked to contact the force on 101, quoting incident number 74 of January 10.
Related