With their leather mini skirts and heavy make-up, Bratz dolls have long been accused of sexualising child's play.
Now, an Australian artist has given the controversial dolls a make-under, showing what they would look like without their trademark dark eyeshadow and false lashes.
"These lil fashion dolls have opted for a "tree change", swapping high-maintenance glitz 'n' glamour for down-to-earth style," the artist writes on her Tumblr page.
"I hand repaint the dolls faces, mold new shoes, and my Mum sews and knits their clothing."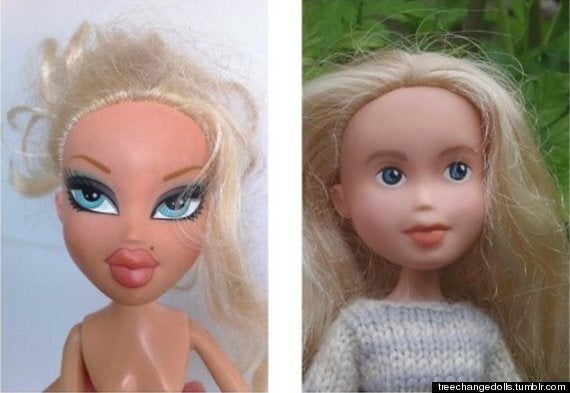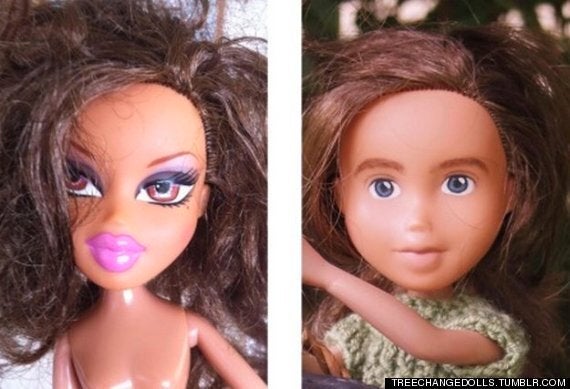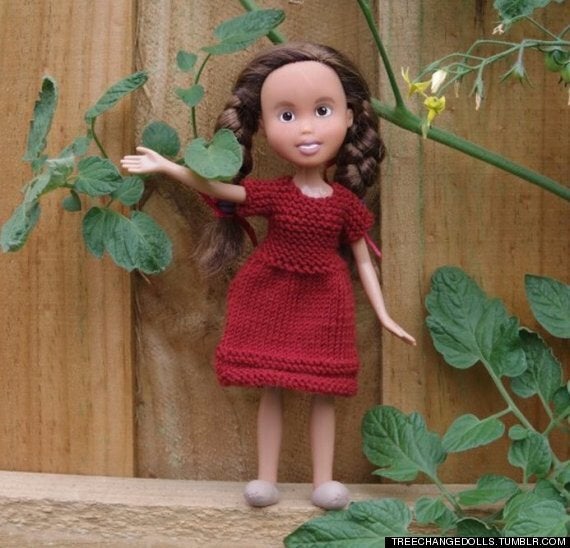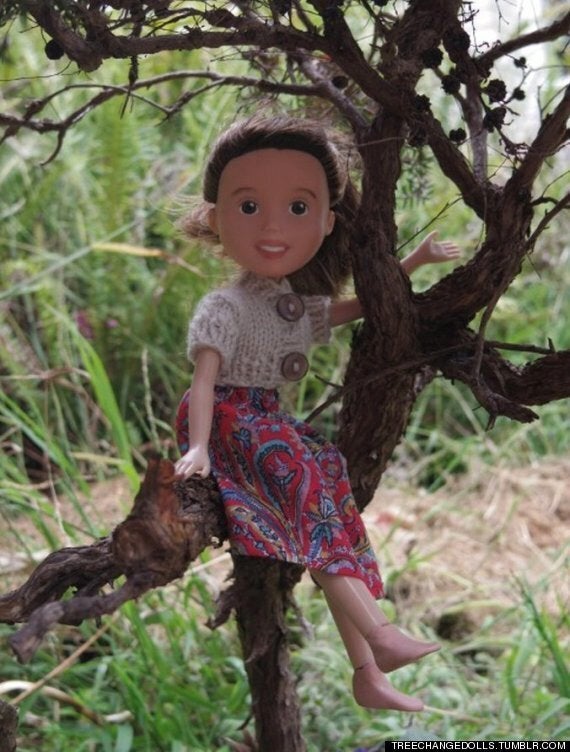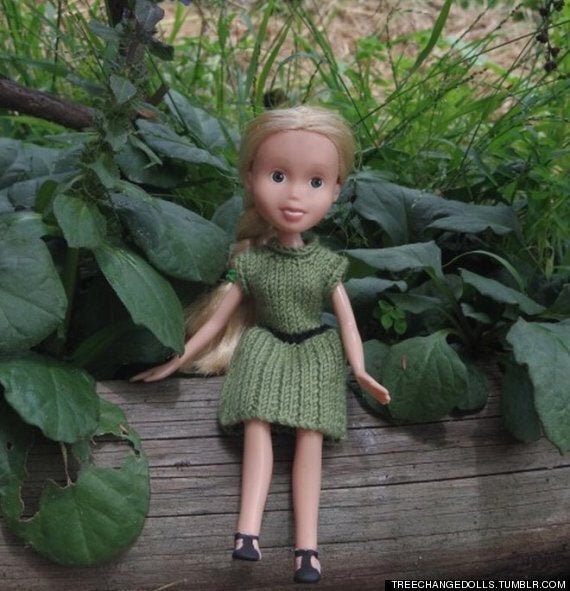 The Australian artist isn't the first person to give a doll a make-under. In 2013, illustrator Nickolay Lamm hit headlines when he created a "normal" Barbie.
Barbie dolls would have unhealthy measurements of an 18" waist, 33" hips and a 36" bust if they were human-sized, compared with the typical 19-year-old girl's 31" waist, 33" hips and a 32" bust.
Lamm's version of the famous doll was based on what Barbie would look like if she had the measurements of the average 19-year-old American girl.
His idea was so popular, he's since launched a range of "normal" dolls, named Lammily.
"I used the original body as a base to create Lammily, but redesigned everything from the face, to the hair, to the articulation. I wanted her to have that sweet 'girl next door' look."
The Tree Change dolls and the Lammily doll both have practical clothing and natural looking bodies. They climb trees, play sport and can do everything boys can.
The Lammily dolls are on sale now and the Tree Change dolls will be available at Etsy stores soon.
We're glad the girls of today have better role models to play with than we did.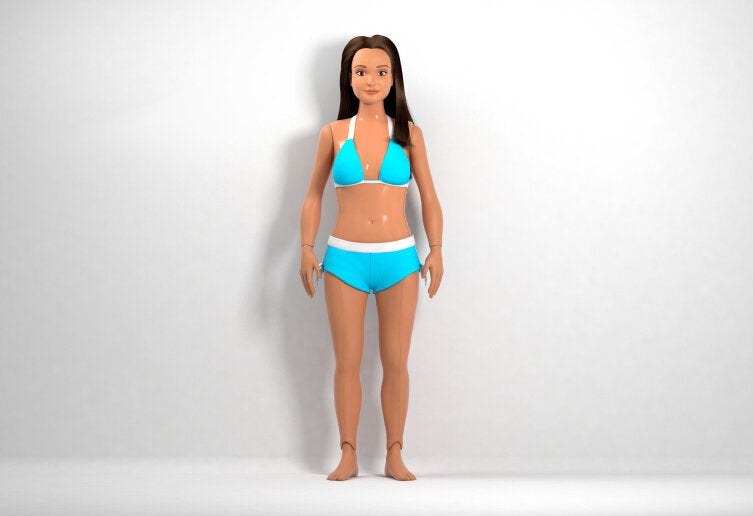 Meet Lammily, The Normal-Size Doll