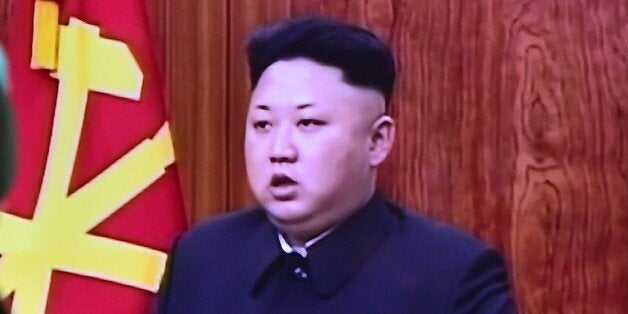 A "covert" organisation is trying to crowdfund $10,000,000 (£6,616,000) to overthrow Kim Jong-Un's regime in North Korea.
Freedom Now, a multi-national group of activists, set up the Indiegogo campaign to raise funds for a sophisticated communication network for rebels within the authoritarian state.
They plan to provide an encryption hack to allow texts to be sent secretly, along with voice-encrypted digital radios. Freedom Now hopes that this technology will provide revolutionaries with the means to stage a democratic uprising.
Freedom Now hopes to empower potential defectors
People who donate can also expect something in return, as is a staple of Indiegogo's model.
A donation of $5,000 will result in a statue of yourself being erected in North Korea after the coup. $1,100,000 will give you sole ownership of all media files created during the attempted uprising.
The campaign appears to be headed by Andrew Fox and Dong Kyung-Sun, but little information is available about the mysterious duo. Their accounts are bare, and their profile pictures are both stock imagesfrom Getty.
Speaking to The Huffington Post UK, Fox said: "It is certainly understandable that there would be apprehension when any fundraising is being done anonymously. I would not suggest that anyone give to a group that is raising money in this way. Unfortunately in our situation we have no choice but to protect our anonymity.
"Because of our close contact with former North Koreans and the fact that any exposed individual would never again be eligible for a visa to enter into China, we have to maintain that anonymity.
"On top of the protection of defectors, and our eligibility of a Chinese visa, our personal safety is also a major issue, we have already been threatened by groups suspected of working with North Korea and because of these threats our project will most likely be shut down in the very near future."
Is it all legit? It's hard to tell. But who wouldn't want to risk it for a statue of themselves in downtown Pyongyang?
Popular in the Community