The Duke of York has spoken out publicly for the first time to deny allegations he had sex with an under-age teenager. Andrew, looking resolute and calm, said he wanted to "reiterate and reaffirm" Buckingham Palace statements dismissing accusations, made in US court documents, that he had sex with a woman on three separate occasions when she was a minor.
Andrew has faced mounting pressure to speak personally about the allegations which have dogged him for weeks. He started his speech by denying the claims, but made no further mention of them as he went on to talk about his work promoting entrepreneurs.
After his opening statement the duke told the packed reception at the Belvedere hotel in the Swiss resort: "My focus is on my work and this evening's reception allows me to tell you about just a couple of the initiatives that I have founded and am passionate about."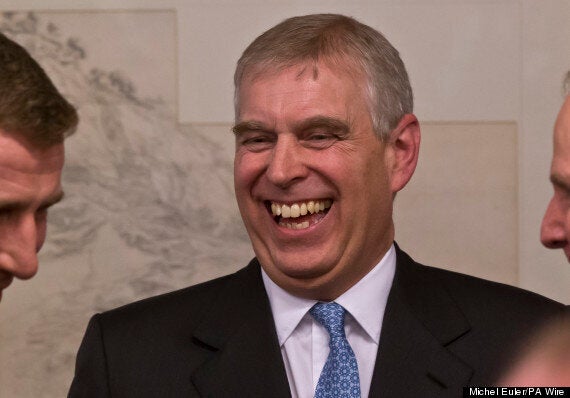 The Duke of York laughs during a reception with business leaders at the sideline of the World Economic Forum in Davos
Roberts alleges that she was ''procured'' for the duke by convicted sex offender Jeffrey Epstein, a billionaire American financier, who she accuses of using her as a teenage "sex slave''. Andrew stepped down as the UK's trade envoy in July 2011 following controversy over his friendship with Epstein.
Palace officials have twice issued statements denying the duke had sexual contact with Roberts. Prior to last night's engagement, aides had insisted the duke would "move on and push ahead" with his work promoting education, technology and enterprise despite the furore.
There had been speculation throughout the day that the duke would mention the allegations. But he declined to answer questions asked by the waiting reporters when he left his chalet this morning and when he arrived at the main Davos conference centre.
Andrew spent the day holding meetings with business people and when he arrived at his reception - one of the mainstays in the Davos calendar - he was in bullish mood. He mingled confidently in the group of around 200 guests, which included the former Labour politician Lord Mandelson, before his speech promoting British entrepreneurs.
The duke, dressed in a suit but wearing a pair of trainers because the pavements of the resort were covered with snow, arrived five minutes early and went straight to three entrepreneurs to wish them luck before they pitched their ideas to the business world at the event.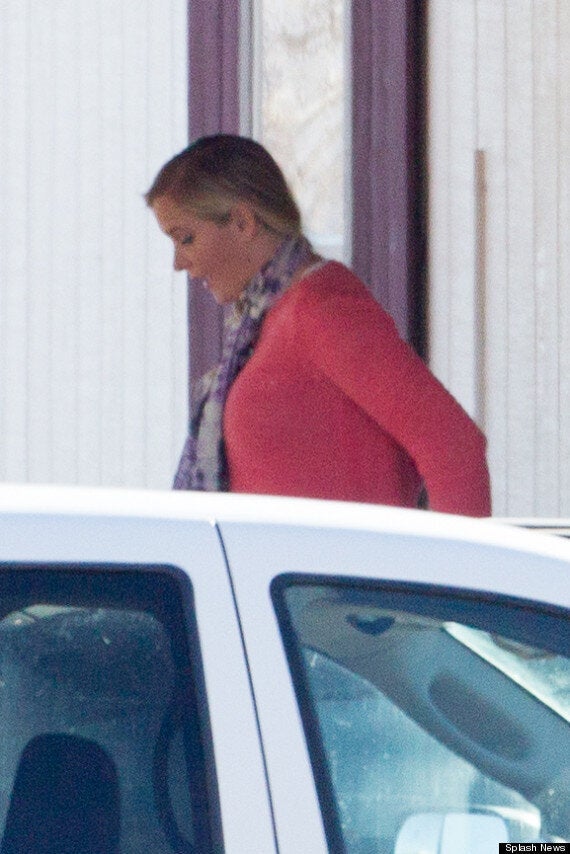 The letter addressed to Andrew at Buckingham Palace was filed yesterday in a Florida court by lawyers acting on behalf of Virginia Roberts
Paul Brewster, one of the entrepreneurs, brought over from the UK under Andrew's Pitch@Palace initiative, declined to talk about the allegations made against Andrew but said: "All I can say is Pitch@Palace has given me a great opportunity.'' He is part of a small Belfast-based company developing technology to produce electricity from offshore wave power.
Brewster said: ''The duke told us to be ourselves; that was his message - and make the most of the opportunity.'' Andrew stayed for almost an hour-and-a-half at his reception, and as he left the exclusive hotel a member of the press asked: "Will you be making a statement under oath?" The Duke refused to answer, walking past the journalists stony-faced.
Andrew posted a personal tweet after his reception but made no reference to sex allegations. He tweeted: "Delighted to be hosting my #pitchatpalace reception @wef A real pleasure to showcase my work with entrepreneurs and @idea_award - AY"
Tweets personally written by the Duke are signed off AY for Andrew York. It is thought that former prime minister Tony Blair and his wife Cherie were at the Duke's reception. But it is not thought they arrived in time to hear his speech.
During his address, Andrew defined his public role: "Many of you, I know, are aware that today I focus on inspiring young people to develop skills to enable them to become economically active, and encouraging a culture of enterprise and entrepreneurship.
"These are done through three core areas of activity: education and skills, and the development of those through working in the areas of science, in technology and engineering, which, if we can work in those areas, which is where we are going to find the value added, then we are in the position to be able to support entrepreneurs."