When Zoe Butler opened a tin of Princes tuna to make her daughter's dinner, nothing could've prepared her for what she'd find staring back.
Inside the tin, among the tuna chunks, sat what appeared to be an alien-like head.
It wasn't, however, an escaped extra-terrestrial from Area 51 or ET's younger brother, but is believed to be a crab.
Dr Hany Elsheikha, associate professor of veterinary parasitology at the University of Nottingham, believes it could be some specie of juvenile crab.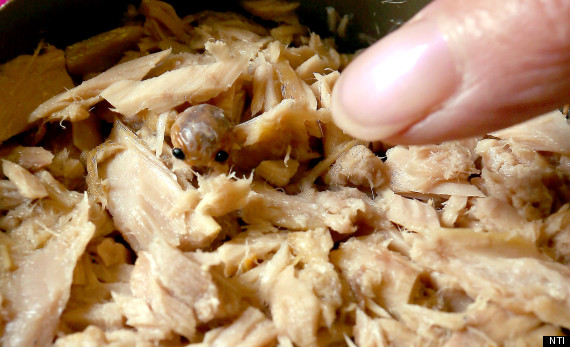 "I opened the top of the lid and saw a purply thing, a gut sack or intestine — then I turned it round and pushed it with a fork and saw it looking back at me," Butler told the Nottingham Post.
"I dropped the fork, jumped back, screamed a bit and shouted for my nan to come and have a look."
SEE ALSO:

Worm 'Found In Iceland Chicken Tikka Slice' (PICTURE)

Student Ibrahim Langoo Finds 'Wrinkled Brain' Kidney In KFC Meal

12 Weird Ingredients You Didn't Know Were In Your Food (PICTURES)
After the initial shock of finding the creature in her tuna, Butler complained to Princes who are now arranging for the mum-of-two to send the tin (and all of its contents) back so they can look into the matter fully.
But, the 28-year-old insists she doesn't want any compensation after the ordeal. She remarked: "I didn't set out to get compensation and I don't want a lifetime's supply of tuna!"
Understandable.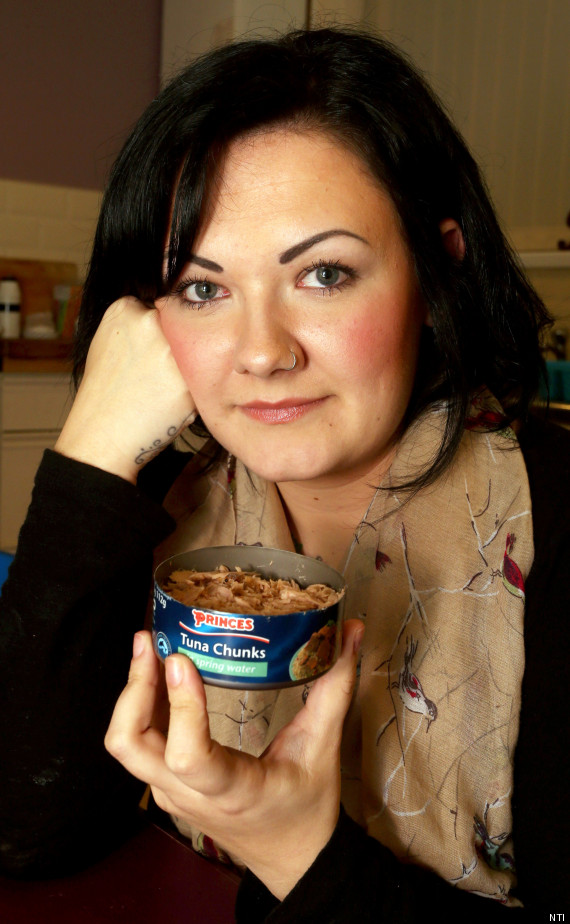 [H/T News.com.au]