The Tories have gained a shaky lead over Labour, with the latest polls putting them a point ahead of the opposition.
A ComRes survey for the Independent puts the Tories on 31%, up two points since last month; Labour on 30%, down two points; UKIP up one point on 17%; the Lib Dems on 8% and the Greens on 7%.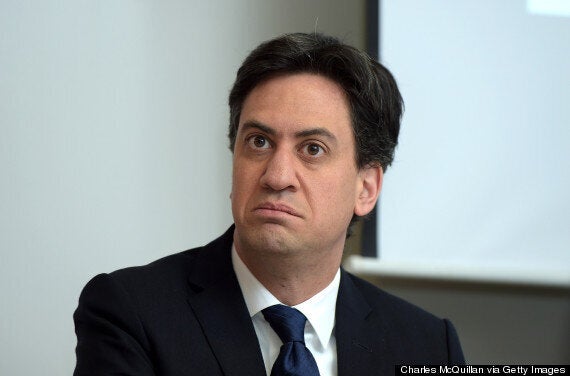 Ed Miliband won't like what the polls are saying
One ComRes question will come as a particular blow to Ed Miliband, people trust David Cameron just as much as the Labour on NHS funding, an issue the Labour leader had hoped to stake his campaign on.
Immigration was rated the top concern by more than a quarter of voters polled for the Mirror, ahead of the NHS and the economy. Twice as many (34%) trust Ukip to deal with that issue as either of the main parties (17%), with Labour enjoying a 35% to 22% lead over the Tories on handling the health service but the Conservatives 32% to 22% ahead on economic competence.
Almost twice as many chose David Cameron (34%) as Miliband (18%) as the best prime minister - and only 58% of Labour's own supporters chose the party's leader, compared with 85% of Tories picking Cameron.
Another poll by Conservative peer Lord Ashcroft put the Tories and Labour running neck and neck while the Liberal Democrats trail in fifth place behind Ukip and the Greens. It puts the Conservatives on 32% - up three points on the previous week and level-pegging with Labour which is up four points.
Ukip is unchanged on 15%, while the Greens are down two points on 9% and the Lib Dems down three on 6%. Lord Ashcroft polls interviewed 1,001 adults by telephone between January 23 and 25.
Related