Melissa Rivers has confirmed that she plans to sue the New York clinic where her mother, legendary comedian Joan Rivers, died last year.
SEE MORE:
It was reported back in October that Melissa intended to take legal action against Yorksville Endoscopy clinic, and she has now submitted papers to Manhattan Supreme Court, accusing the medical staff of "incompetency".
In an official statement, which she has shared with her late mother's fans on Facebook, she writes: "Filing this lawsuit was one of the most difficult decisions I've ever had to make.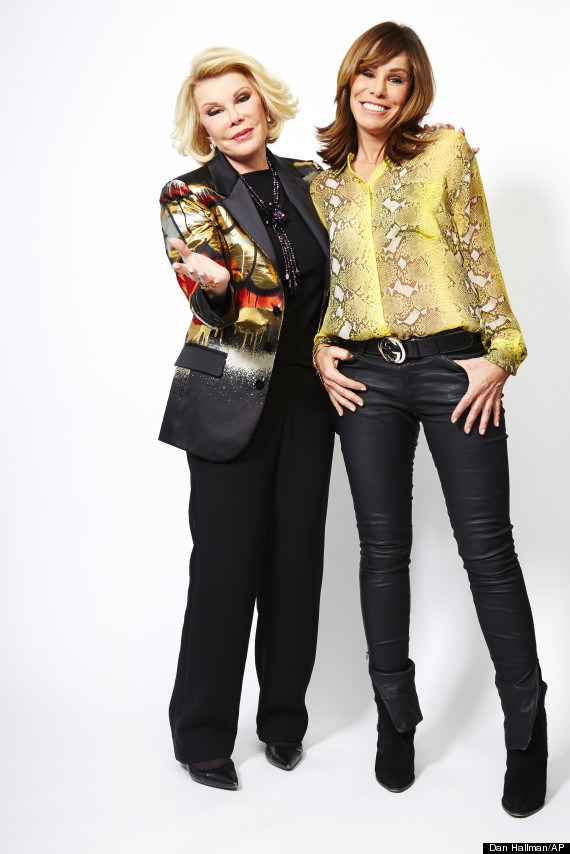 Joan and Melissa Rivers
"What ultimately guided me was my unwavering belief that no family should ever have to go through what my mother, Cooper [Melissa's teenage son] and I have been through. The level of medical mismanagement, incompetency, disrespect and outrageous behavior is shocking and frankly, almost incomprehensible.
"Not only did my mother deserve better, every patient deserves better. It is my goal to make sure that this kind of horrific medical treatment never happens to anyone again."
The papers accuse Joan's personal doctor, Gwen S. Korovin, of performing two unplanned biopsies, which the plaintiff claims to have eventually caused her death by depriving her brain of oxygen, leading to her going into a coma.
It's also alleged in the papers that she "failed to properly observe and monitor Joan Rivers' vital signs which were deteriorating".
Melissa is reportedly seeking unspecified compensatory and punitive damages.
Joan died in hospital last September at the age of 81.
LIKE US ON FACEBOOK | FOLLOW US ON TWITTER