Joan Rivers' daughter Melissa will take legal action against the throat surgery which operated on her mother, causing her to go into cardiac arrest, according to reports.
It is believed that Melissa will sue Dr Gwen Korovin, who was allegedly unauthorised to perform surgery at the Yorkville Endoscopy Clinic in Manhattan.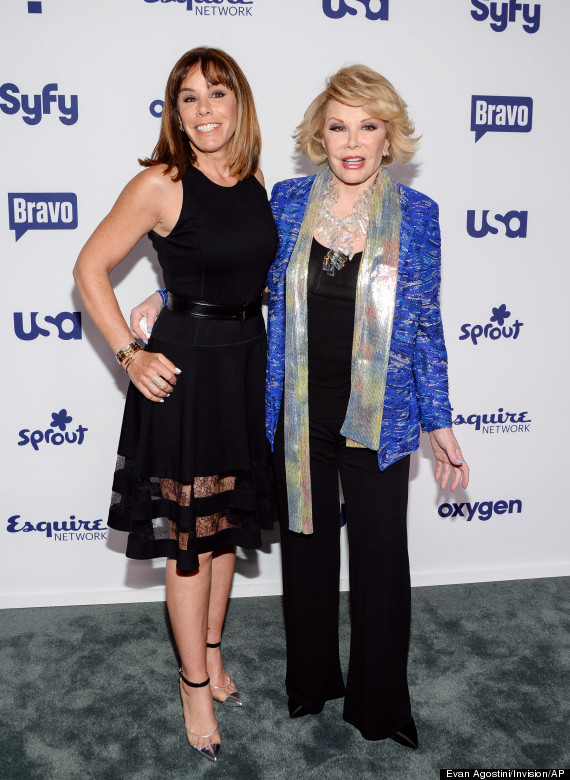 Melissa and Joan Rivers
A friend of the family is reported as telling MailOnline: "Melissa does plan to sue the clinic. It's very difficult to discuss something so unpleasant with her, but she is going to launch a lawsuit."
The clinic's Director Dr Lawrence Cohen stepped down following Joan's death. According to CNN, both Dr Cohen and Dr Korovin treated Joan during her time at the clinic, which began with a laryngoscopy to inspect her vocal chords.
These procedures are believed to have taken place on 28 August, when Joan was rushed to hospital after a cardiac arrest.
After being put into a medically-induced coma, Joan died on 4 September.
READ MORE:
The clinic has already come under fire following reports that a member of staff took a selfie with Joan while she was on the operating table, under anaesthetic.
Following Joan's death, thousands of fans - including a number of celebrities - paid tribute to the comedy legend on Twitter.
As per her request, her funeral was a glamourous affair, with plenty of A-list attendees and a performance from 'Les Miserables' star Hugh Jackman.
LIKE US ON FACEBOOK | FOLLOW US ON TWITTER