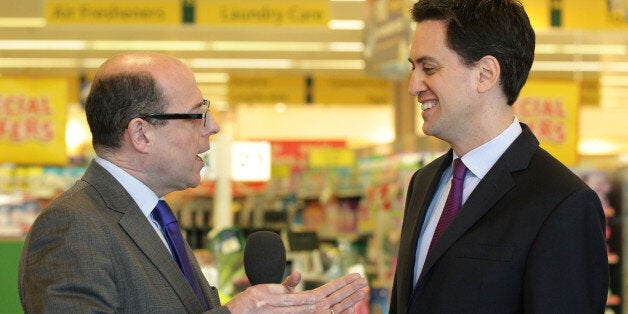 David Cameron deployed Nick Robinson in his election war against Ed Miliband today, using the BBC political editor's reporting to shield himself from attacks on the Conservative Party's management of the NHS.
Miliband has repeatedly refused to confirm or deny whether he has said, in private, that he wants to "weaponise" the NHS during the election in order to gain votes.
The NHS is a top priority for voters and polls have shown the public believe Labour is better suited to run the health service than the Conservatives. Miliband wants to reap the rewards of this at the election on May 7.
Pressing Cameron during prime minister's questions on the NHS today, Miliband said he wanted to "rescue the NHS from this Tory government".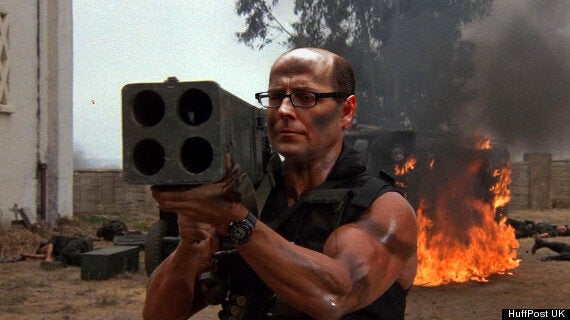 How a fully weaponised Nick Robinson might look
However the prime minister dodged the questions by repeatedly demanding Miliband apologise for using the word "weaponise" - which he said was "disgraceful".
"He needs to clear something up. He has now been asked nine times whether he made the disgraceful remarks about 'weaponising' the NHS. I think everyone in this House, and I suspect everyone in this country knows he made those remarks so he should get up at that Despatch box and apologise for that appalling remark," he said.
Robinson, watching from home, agreed that Cameron was effectively using his reporting as a "shield" against Miliband's questions.
Before Christmas, Robinson reported that Miliband had used the phrase. The Daily Telegraph has reported it was used during a meeting of BBC executives.
Cameron said as Robinson was "one of the most respected political journalists in Britain" - he should be believed.
Miliband said the prime minister was using his alleged comment as a "ridiculous smokescreen" to avoid actually answering questions about the government's management of the NHS in England.
Popular in the Community