Heavy snow across the North has turned many major cities and towns into desolate wastelands resembling the ice planet Hoth, as featured in 'Star Wars Episode V: The Empire Strikes Back'.
The result of the adverse weather conditions so far has been areas such as Liverpool maintaining a state of complete and frigid desolation, much like Hoth.
"This planet doesn't have a thing to offer anyone."

-Luke Skywalker
People have even clocked AT-AT walkers roaming the streets of Grantham, and Tauntauns wandering around in Durham.
Reports of TIE Fighters landing at Liverpool John Lennon Airport are unconfirmed, although X-Wings have been in the skies over Yorkshire.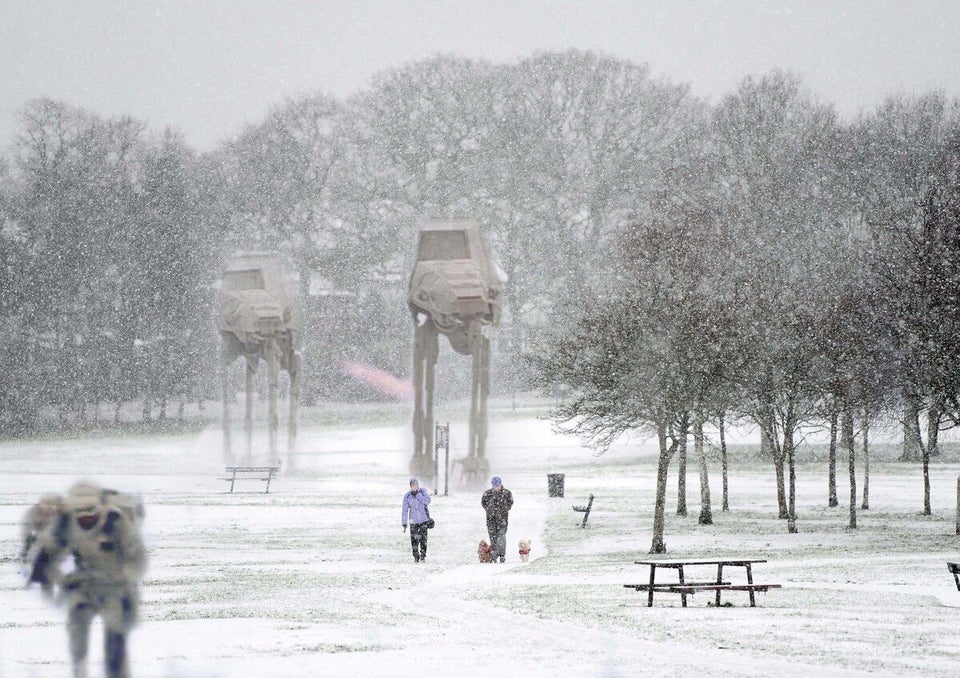 Parts of the UK looks like scenes from The Empire Strikes Back
Related