Forecast Of Up To 6 Inches Of Snow Brings Amber 'Be Prepared' Warning
Fears Plummeting Temperatures Could Endanger Health
North Will Be Worst Hit With 'Thundersnow Storms' Striking
Scores Of Rail Services Between Manchester And York Cancelled
Chance Snow Could Hit As Far South As Greater London
Mobile Phone Signals Disrupted
Manchester Airport Reopens - But Delays Expected
East Midlands Airport temporarily closed
More Than 300 Schools Closed
Now the Met Office brings us THUNDERSNOW STORMS: That's thundersnow - in the form of an all-out raging and a-howling storm.
Britain's official forecaster is predicting the UK will be hit by snow and freezing temperatures, with up to 6 inches of snow predicted on Thursday night.
Met Office forecaster Simon Partridge said: "We have go snow falling in a number of areas in the North and West, including thunderstorms.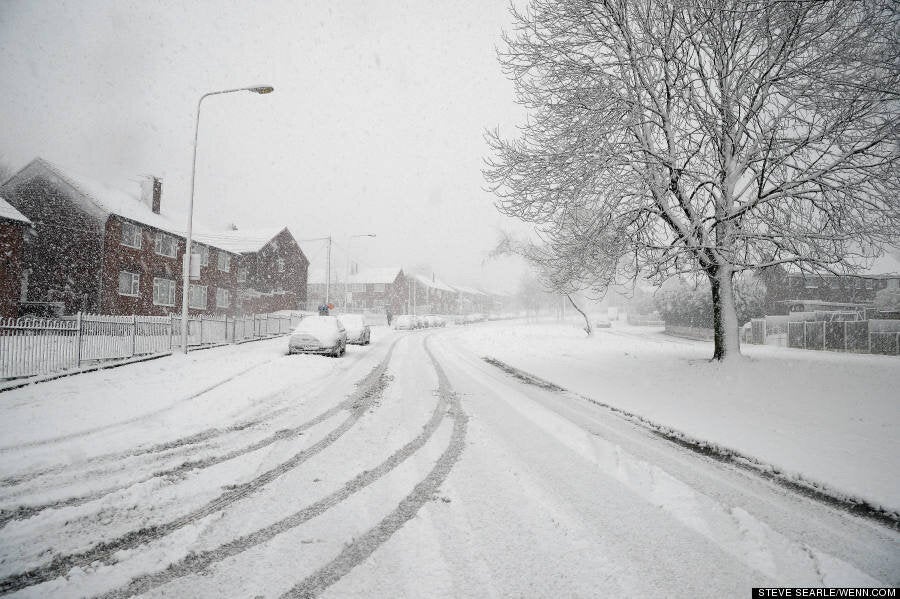 Snow in Stalybridge near Greater Manchester
"There is thundersnow to the north of Manchester - these are normal thunderstorms but with snow rather than rain. The lightning on the white flakes is quite dramatic.
"The snowfall is going to continue throughout the night. In the amber area we could see more than 5cm of snow, and more than 15cm on higher ground.
Thundersnow is quite rare. It is caused in the same way thunder and lightning are triggered during the summer, when a pocket of warm air at ground level rises and collides with the colder air above it. Even though temperatures in the UK are, in places, a little over freezing, the air above it is still significantly cooler. In the summer, this process creates heavy rain showers and lightning storms. In the cooler winter, the country is pelted with snow instead. The snow contained within the thunderstorm acts to dampen the sound of the thunder and while the thunder from a typical storm might be heard many miles away, the thunder during a thundersnow event will only be heard if a person is within two to three miles of the lightning. When thundersnow occurs at night the lightning seems brighter - this is because the lightning reflects off the snowflakes.
"Quite a few places will be seeing heavy snow showers during the morning's rush hour. This is expected in the north west of England, on the M6 north of Cheshire and over Scotland.
"The impact on peoples' lives will be more pronounced as people will be trying to get to work and school."
By midday on Thursday operator EE advised customers that heavy snow had disrupted mobile phone signals in Ayrshire, West Yorkshire and Tyne and Wear. But a spokesman later said: But a spokesman later said: "There is not a loss of coverage in the north of England and Scotland."
Forecasters warned there was a chance snow could hit as far south as Greater London.
Cold blasts from Greenland and Iceland will send the mercury plummeting to around 2-3 C in the North and 4-5 C in the South today.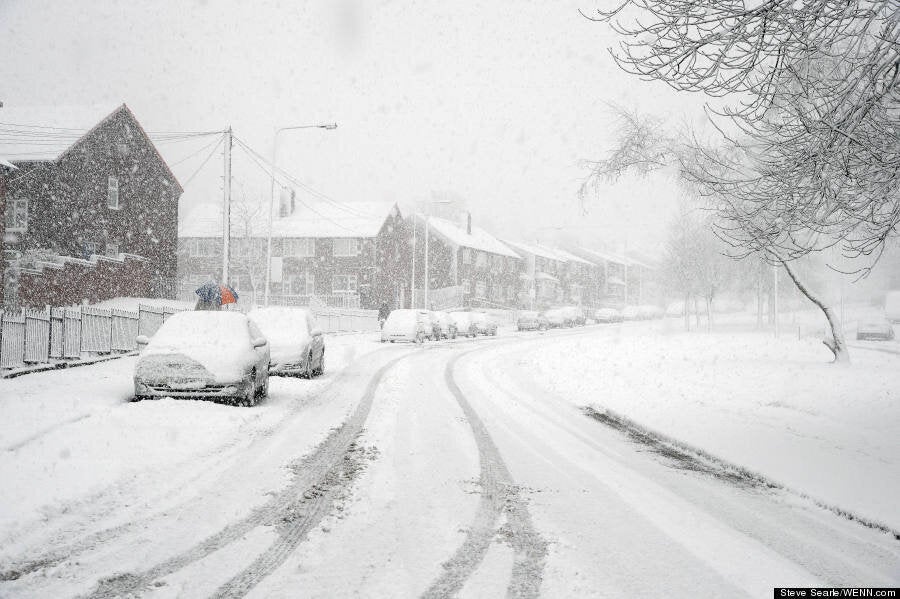 Showers and overnight frosts also bring the risk of icy stretches forming on untreated surfaces, while strong winds will accentuate the bitter cold feel.
The weather will turn slightly milder on Friday, reaching up to 7C in the South. But an Arctic blast will send a fresh wave of snow and freezing temperatures over the weekend.
The Met Office has issued snow warnings for the weekend and said more could be put in place.
Snow is predicted to hit the north of Scotland and Northern Ireland on Saturday, and is expected to spread down both sides of the UK on Sunday, hitting western Wales, south-west England, east Anglia and the east coast of England.
Temperatures will struggle to get above freezing in parts of the North on Sunday.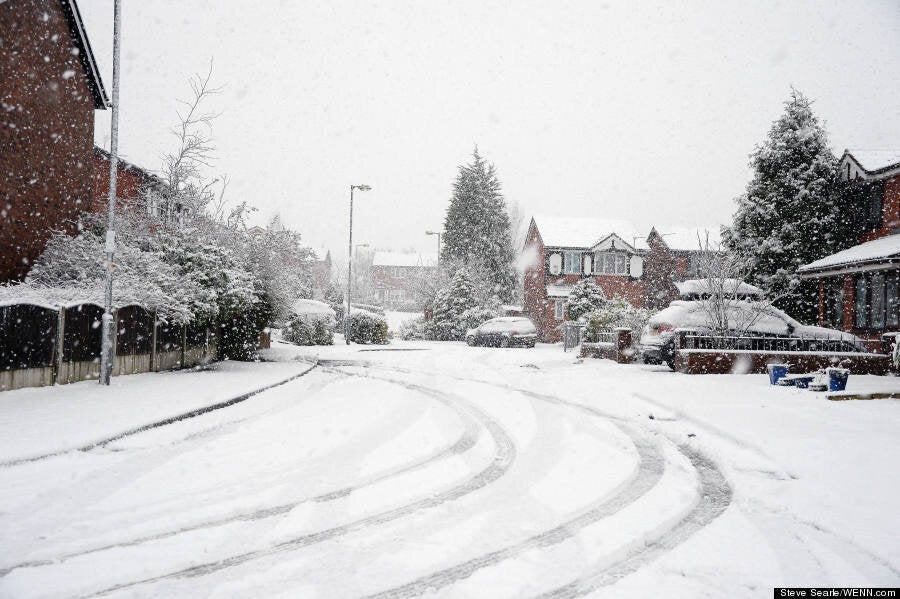 Partridge said: "Not until the middle or end of next week will we see the possibility of things changing to milder conditions."
Health experts warned of the possible dangers and urged the vulnerable to stay warm and not to take unnecessary risks.
Dr Angie Bone, head of extreme events at Public Health England, said: "Parts of England are really going to feel cold for the next few days so it's really important people take extra care when out and about.
"It's worth remembering that most outdoor slips, trips and falls in weather like this are of those who are of working age, accidents can happen to anyone. So if you're heading out, wear lots of thin layers and shoes with a good, slip-resistant grip.
"If you're staying indoors, have plenty of warm food and drinks to stay warm. Try to maintain indoor temperatures to at least 18C, particularly if you are not mobile, have long-term illness or are over 65 and check weather forecasts and plan your day around them.
"Also take some time to think about how the bad weather may affect your friends and family, particularly if they are older or very young or have pre-existing health conditions. These groups can be particularly vulnerable to the ill-effects of cold and it's important we all do what we can to protect those around us.
Story continues below pictures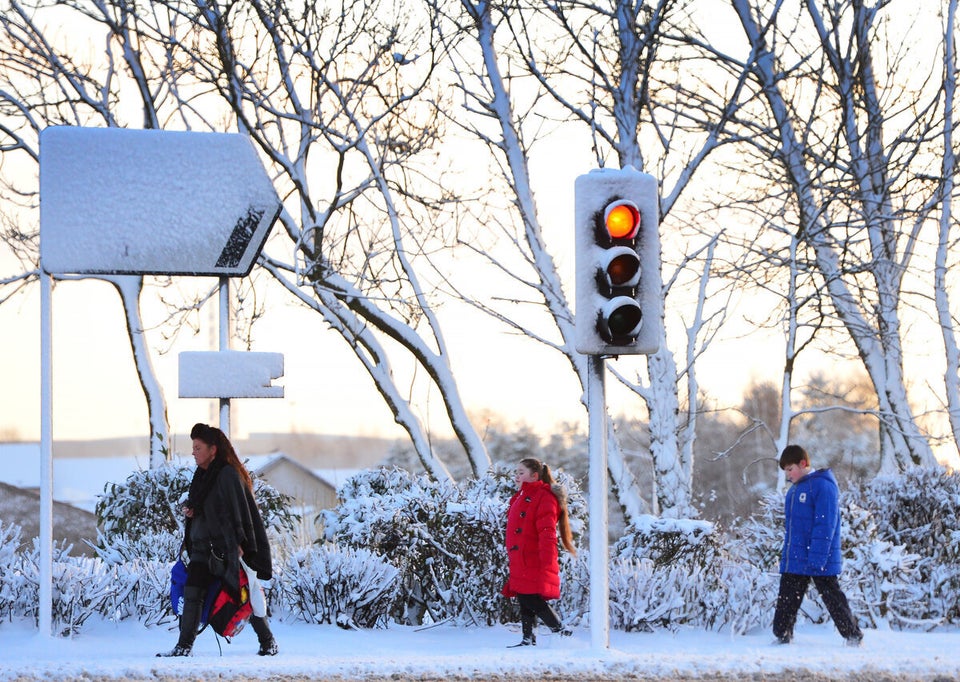 UK snow
"Although most of our advice on keeping warm and well in cold weather may seem like common sense, it's important to remember that cold kills, even in places where the temperatures aren't at their lowest."
Darron Burness, head of the AA's severe weather team, said: "As we have seen in the States this week, the weather is changeable and hard to predict, so keep tuned to local radio for the weather and travel updates.
"The wind could cause the snow to drift, leading to some pretty horrible and potentially treacherous driving conditions, so allow extra time for your journey and heed any police advice about whether it's safe to travel - you may need to delay your journey.
"If there is snow where you are, clear it off your car's windows, lights and roof before leaving and try to stick to the main roads where possible - better to have a longer journey than risk getting stuck.
"Gentle manoeuvres are the key to safe driving on snow and ice and leave a much bigger gap between you and the vehicle in front.
"The wind will also make it feel bitterly cold, so at the very least take lots of warm layers, fully-charged mobile, road atlas, and make sure your car has at least a quarter of a tank of fuel in case of unexpected delays."
RAC spokesman Simon Williams said: "This winter's yo-yo style weather continues - relatively mild, wet and blustery one week, cold with snow and ice for some the next.
"The message to drivers is to plan ahead - perform some quick and easy checks on the condition of your vehicle, such as tyres and windscreen wipers, as soon as possible.
"Then, when out on the road, be on your guard, responding to the rapidly changing conditions and adjusting your driving style as necessary."
In Scotland, forecasters said more than 2in (5cm) could accumulate at lower levels by this morning, with more than 6in (15cm) on high ground, prompting Police Scotland to issue travel advice to motorists.
Chief Inspector Louise Blakelock said: "There is a risk of localised disruption to travel likely and we would ask motorists to take precautions before they set off."
More than a dozen rail services between Manchester and York have been cancelled throughout today, with First TransPennine Express saying it planned to run as many trains as possible and that the cancellations were a precaution.
Main roads in Durham and Yorkshire have been closed because of adverse weather, as the Highways Agency warned heavy snow had fallen across the North.
Manchester Airport was temporarily closed, reopening shortly after 2pm with passengers being warned to expect further delays. Glum-looking passengers could be seen being escorted back off flights carrying their hand luggage.
More frustrated passengers gathered in airport lounges around information screens while red "cancelled" signs flashed up alongside the flight numbers of scheduled take-offs.
Some took to Twitter to vent their frustration.
Adrian Cole tweeted: "In Hale this morning and there's about 10mm of snow, 2 mins up the road and they've shut Manchester airport!!! It's only snow FFS!!"
Anna Kotsonouris tweeted that her husband had been "sitting on Tarmac waiting to disembark for over 1 hour".
An spokesman responded by saying: "We cannot control the weather, our teams are fully ready to clear the snow but we must ensure the airfield is safe."
A Manchester Airport spokesman said: "Following the poor weather experienced this morning, flights have now resumed but are subject to delays.
"The safety and security of our passengers is paramount and we continue to make significant efforts to clear snow from other parts of the airfield.
"Further periods of poor weather are forecast for the rest of the day and we would ask all passengers to contact their airline before travelling to Manchester Airport."
Meanwhile, flights were suspended until at 3pm at East Midlands Airport near Nottingham, after a bout of heavy snowfall.
In a statement on Twitter, the airport said: "We have suspended runway operations until 1500. The snowfall has started to ease so we are hoping to be back up and running ASAP."
Flights to Amsterdam's Schiphol airport, in the Netherlands, and Jersey in the Channel Islands have been among those disrupted.
Prime Minister David Cameron said: "I have asked for an update on our heavy snow contingency plans. The gritters are out and people should listen to warnings."
More than 130 schools have been forced to close across Northern Ireland as the snow continues to cause disruption.
TransportNI and the police have warned motorists to take caution in the adverse conditions. An amber snow alert for the region issued by the Met Office remains in effect until 11am.
A total of 40 schools were closed in Cumbria, with half of these in Carlisle.
In Lancashire, 21 schools closed in Rossendale and 17 in Blackburn and Darwen. A total of 28 schools closed in Tameside, Greater Manchester.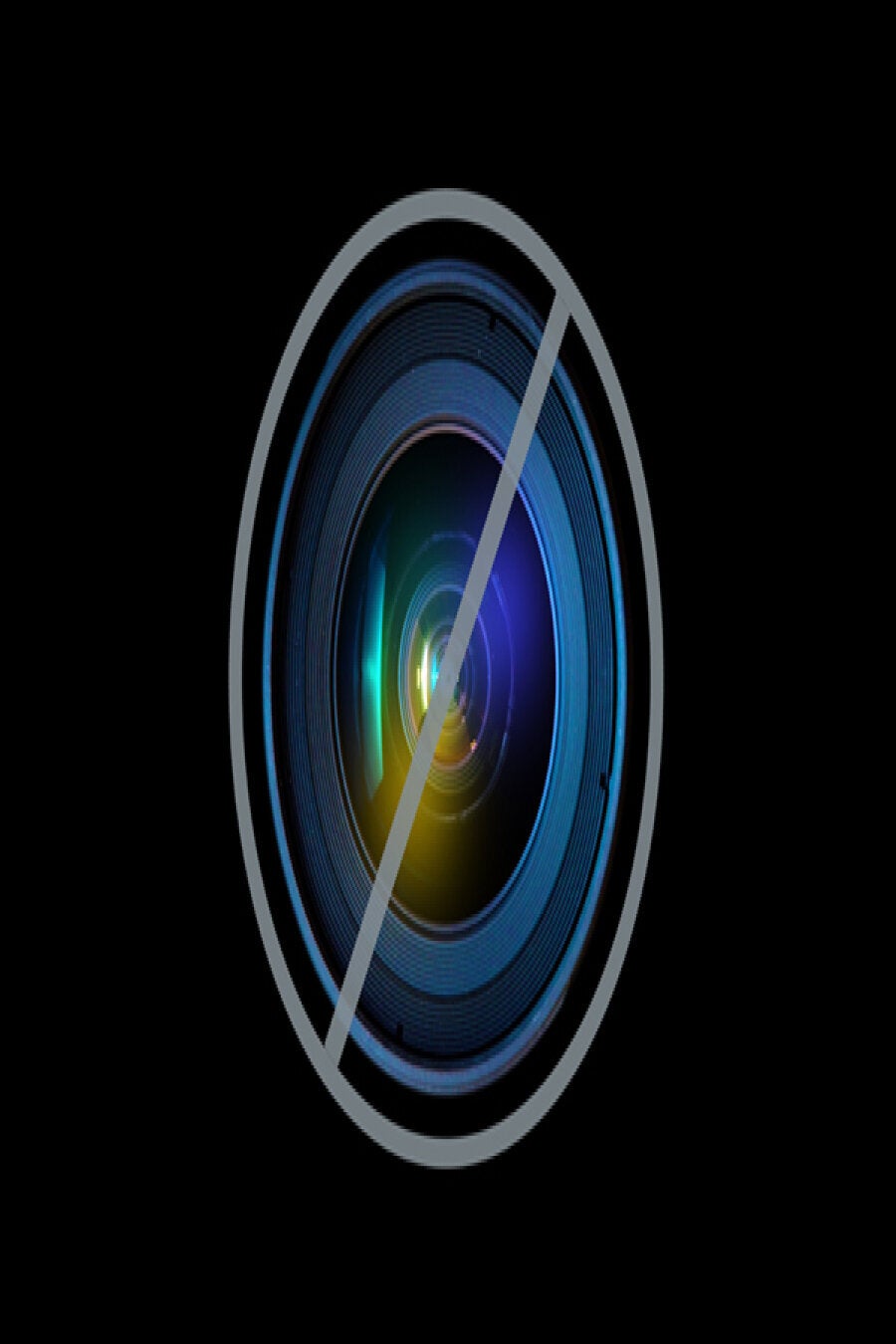 Met Office forecaster Laura Young said the deepest snow fell in Scotland, northern England and Northern Ireland.
Tulloch Bridge in Inverness-shire had 23cm (9ins) of snow while there was 21cm (8ins) at Glenanne in Armagh and Spadeadam in Cumbria had 13cm (5ins).
In Dumfries and Galloway around 80 schools were shut while in the Highlands 41 schools and nurseries were closed.
Some schools in the Borders and South Lanarkshire have also been closed.
Bus services have been severely affected in Sheffield after heavy snow fell all morning, producing significant accumulations on roads across the city.
First Group in South Yorkshire posted a message on its website which said: "Conditions are now severe and most routes affected or suspended - Please check."
The message continued: "Snow is forecast to fall until the mid-afternoon so we will be checking routes constantly and updating customers as often as we can as information arises.
"Major disruptions across the city are causing major problems. We are suspending most services but running a core network on main roads to keep people moving as best we can."
The company also reported problems in Rotherham.
Tram services in Sheffield were also effected by the blizzard with some routes blocked by abandoned cars as well as surface conditions.
Most of the secondary schools and large numbers of primary schools in Sheffield were closed, and cross-Pennine routes were badly affected.
The Snake Pass Inn, at the eastern end of the Snake Pass, between Sheffield and Manchester, tweeted: "Thinking of attempting the #SnakePass? Seriously don't. High winds and heavy snow, can just about see where our car park is. #snowstormtim."
Sheffield City Council said about 16cm of snow fell on the higher parts of the city overnight and there have been further accumulations this morning.
Councillor Jayne Dunn, the council's cabinet member for environment, recycling and streetscene, said "The streets ahead team has been working round the clock gritting the primary and secondary network since 6pm last night.
"They have put 1500 tonnes of salt on the network so far - that's the weight equivalent of around 188 double decker buses.
"They have also gritted and have been clearing footpaths around the city centre, hospitals and the main shopping sites and are also working hard responding to requests for grit bin refills.
"Approximately 16cm of snow has fallen on higher ground overnight and prolonged spells of snow are predicted to continue throughout the day today and into tonight.
"The teams are working very hard to try and keep the city moving once again we also need the public to do their bit. Please do not abandon your cars in the middle of the road and ensure that our gritters are able to pass by."
Related