A former foreign office minister has attempted to defend Egypt's reasons for taking so long to release an Australian Al Jazeera journalist jailed more than a year ago.
Conservative MP Alistair Burt, who held the Middle East portfolio at the FCO until October 2013, suggested it is unsurprising that Al Jazeera journalists were jailed in Egypt, saying many do not have an "understanding what's going on inside", adding that "lessons have been learned".
Al Jazeera journalist Peter Greste, who had also worked for the BBC, was freed last night by a presidential order deporting him from the country. He has spent 400 days in prison, having been sentenced to seven years. His two Al-Jazeera colleagues remain incarcerated.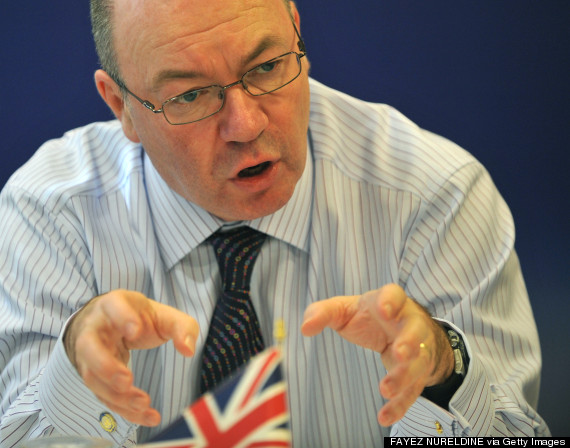 Former Foreign Office Minister for the Middle East and North Africa Alistair Burt
"It's taken a year but I don't think anyone should be surprised," Burt told Radio 4's Westminster Hour. "What's been going on in Egypt is this immense struggle between the Muslim Brotherhood... after the military intervention of General Sisi [Egypt's current President]... now the president has been elected and the reason for the jailing and taking action was to demonstrate some sort of lesson, both to the Muslim Brotherhood and to Al-Jazeera and to the Qataris by a very conservative element in Egypt."
Burt attempted to defend Sisi's reasons for not releasing Greste earlier. "Now I think many in the Egyptian establishment and certainly in the diplomatic corps knew it was an international disaster but if the president had tried to intervene too early to change the sentences he would have been under some domestic pressure," he continued.
"So we've seen some time being taken, lessons have been learned. I don't think anyone should be surprised at these releases. There would have been a lot of pressure on the Egyptians to do it but had he done so too early there would have been domestic difficulties.
"I think sometimes we always look at these matters from an external point of view rather than understanding what's going on inside. But I'm very pleased the journalists are free [In fact, only one of them is free]. It could never have been a good decision."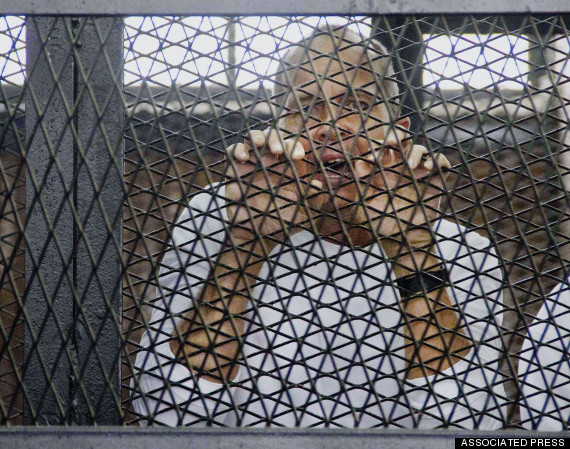 Al-Jazeera's award-winning Australian correspondent Peter Greste, appears in a defendants' cage in a courthouse near Tora prison in Cairo
Greste, 49, was arrested in December 2013 and imprisoned last June on charges that included "spreading false news". He was jailed with two other Al-Jazeera journalists - Mohamed Fahmy and Baher Mohamed, who are both still in prison.
As Greste's family celebrated his release and vowed to keep fighting for his colleagues, an Egyptian court confirmed death sentences for 183 Muslim Brotherhood supporters, who they implicated in the killings of 16 policemen in Kardasa, on the outskirts of Cairo, in August 2013, in a verdict from December last year.
That was the third mass death sentence from 2014 alone, including another from April when 683 death sentences were handed out in one trial.
Burt's intervention came as it emerged an Egyptian court had sentenced 183 people to death over violence that followed the ousting of former Islamist president Mohamed Morsi.