Ed Balls has dismissed warnings that Labour would inflict "colossal" damage on universities by cutting tuition fees.
The shadow chancellor stressed that the party had yet to finalise its proposals - but branded the Coalition's policy "unsustainable and costly".
The response came after academics expressed alarm that cutting the limit on fees from £9,000 to £6,000 would leave a £10 billion hole in revenues over the next five years.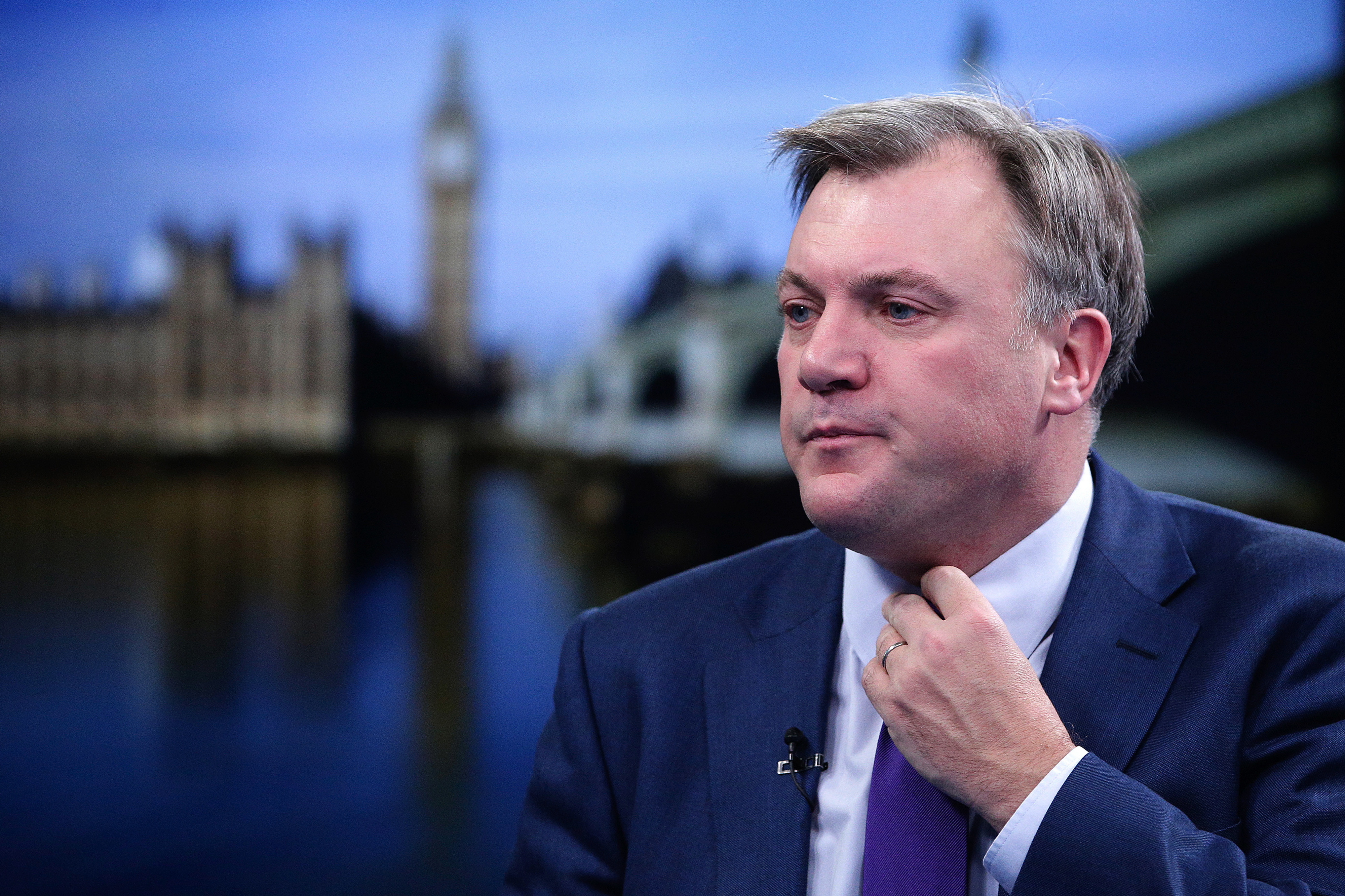 Ed Balls has defended his policy on tuition fees
In a letter to the Times, they called on Labour leader Ed Miliband to ditch plans to reduce the tuition fee cap.
Sir Christopher Snowden, vice-chancellor of the University of Surrey, said: "This is purely a pragmatic issue, that a policy is evolving on the hoof which is not really a practical policy going forward and the potential damage is colossal."
He added: "I really feel Labour has missed the point here. If you talk to students and to many mums and dads, the £9,000 (fee) is no longer the key topic.
"It was when it was first introduced because people were very concerned about how this would map out. But the real issue is actually subsistence, the cost of living at university, particularly for students from lower socio- economic backgrounds. This hasn't been addressed at all by Labour."
Balls told the BBC Radio 4 Today programme he "totally understood" why universities want to keep the "status quo".
But he said the "unsustainable and costly" system was not working well for students, the taxpayer or the Government.
"We were told that the increase in fees to £9,000 would save money for the taxpayer, save billions of pounds and deliver a good deal," Mr Balls said.
"What we have seen is graduate contributions go up by over 50% ... we've seen the money to universities go up in real terms by 28% since 2010.
"But it turns out it is costing the taxpayer more and not less. And the reason is we are now in a position where almost half of students aren't repaying their fees because they don't earn enough during their lifetime.
"The fact is this is all being hidden off budget, below the line, there is a huge looming charge for taxpayers in the future.
"What I want is a solution which is fair for students, doesn't stop students going to universities, which protects the taxpayer and is also good for the universities. That is what we are looking at at the moment."
Labour has mounted a fightback after Monaco-based Boots boss Stefano Pessina said the party's wider platform was "not helpful for business, not helpful for the country and in the end it probably won't be helpful for them".
Shadow business secretary Chuka Umunna said voters would draw their own conclusions about business leaders who live abroad and do not pay tax in UK wading into British politics.
"It is important that the voice of business is heard during this general election campaign, not least on Europe," he said.
"But the British people and British businesses will draw their own conclusions when those who don't live here, don't pay tax in this country and lead firms that reportedly avoid making a fair contribution in what they pay purport to know what is in Britain's best interests."
Mr Pessina, who oversaw the £46 million merger of Alliance Boots with American firm Walgreens and is now its acting chief executive, told the Sunday Telegraph: "If they acted as they speak it would be a catastrophe."
His attack came as Labour's biggest donor, John Mills, renewed his concerns about the party's plans for a mansion tax and Jason Cowley, editor of the left-leaning New Statesman, claimed the mood of Labour MPs is "not so much one of despair, it's worse than that - resignation".
Shadow foreign secretary Douglas Alexander dismissed the attacks as "rubbish", while Lucy Powell, vice- chairwoman of the election campaign, rounded on critics within the party, warning they were "not helpful".
Walgreens Boots Alliance insisted that Mr Pessina's comments had been "taken out of context".
A spokesman said: "The comments made by Stefano Pessina were a small part of a much larger conversation and have been taken out of context.
"As a businessman, international entrepreneur and investor, he takes a natural interest in a broad range of topics within the economic landscape of countries where he has business interests, like he has done previously in the UK, Europe and the USA.
"Stefano Pessina was expressing his personal views only and is not campaigning against Ed Miliband or the Labour Party."