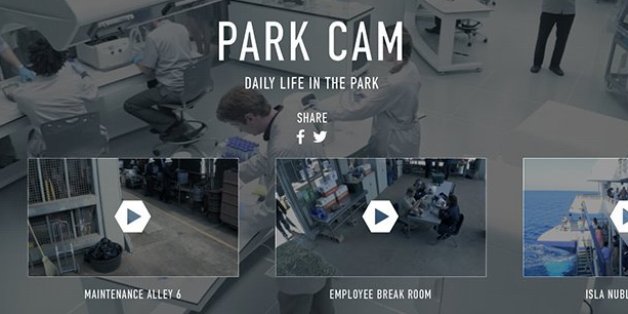 Jurassic World
The run-up to the hugely anticipated 'Jurassic Park' sequel just got a lot more interesting.
The 'Jurassic World' website has been unveiled and it's probably the best movie site that has ever existed (except maybe Space Jam's).
It features live updates about waiting times for rides, interactive information, and even live webcam feeds from around the park.
A worker shovels dino-poop in the Gentle Giants Enclosure
We can't help but think if Alton Towers had a website this good we'd be just as excited.
There's not a whole lot going on in the feeds yet, but we're expecting to see some dinosaurs wandering around at some point.
While you're waiting for the raptors to pop up, you can explore the rest of the site, featuring a park capacity indicator, facts about the prehistoric reptiles housed on Isla Nubar, and an incredibly interactive park map.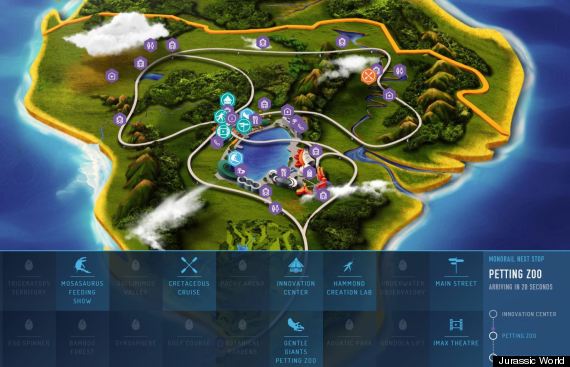 The homepage also features a link to Masrani Global, the fictional company behind the pioneering island park.
The movie stars 'Parks And Rec' actor Chris Pratt, and will be roaring through UK cinemas in June.
Try to hold in the childish excitement. We're all trying.
SEE ALSO:
LIKE US ON FACEBOOK | FOLLOW US ON TWITTER