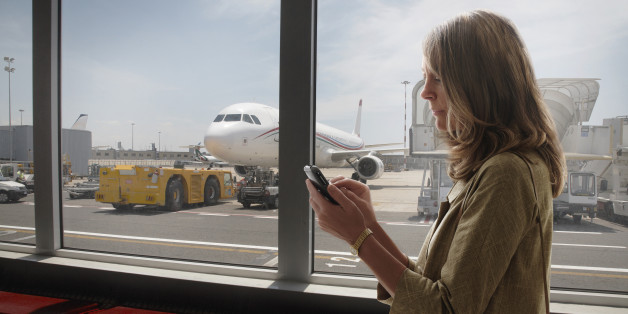 Andrew Bret Wallis via Getty Images
If you're scared of flying, you might want to look away.
A new app has emerged that uses data to calculate how likely it is that your plane will crash.
iOS app 'Am I Going Down?' makes predictions for the particular journey and aircraft you put in based on information from the Bureau of Aircraft Accidents Archives, the United States National Transportation Safety Board and the International Civil Aviation Organization.
Reassuringly, the chances are usually well above one in a million, and the app gives you this handy breakdown to calm your nerves: "You'd expect to go down if you took this flight every day for xxxxx years."
Developer Nic Johns says he created the app to help his wife overcome her fear of flying after the Air Asia Flight 8501 crash.
"Admittedly, the timing of the release was unfortunate. I originally developed the app in February 2014," he told the Daily Mail.
The app scrapes data from 10 million routes and only factors in crashes with at least one human fatality.
You can download 'Am I Going Down?' on Apple's App Store for 79p.
READ MORE: