A criminal investigation is to be launched after a damning new report into Rotherham's child sexual exploitation prompted the replacement of its entire political leadership with Government commissioners.
Communities secretary Eric Pickles announced the measures to replace the council's "wholly dysfunctional" political leadership just moments after the authority's entire cabinet announced its intention to resign in the wake of the Louise Casey inspection report.
At the same time, the National Crime Agency (NCA) said its ongoing investigation into child sexual exploitation in Rotherham was to be extended in the light of Miss Casey's findings.
The NCA said it will "examine a number of potentially criminal matters identified during a recent inspection of Rotherham Metropolitan Borough Council".
A statement on the NCA's website said: "Communities and Local Government Minister Eric Pickles today informed Parliament of the outcome of an inspection conducted by a team led by Louise Casey. A number of matters have been referred to Operation Stovewood as they potentially fall within its terms of reference.
"It would not be appropriate to comment in detail about the matters referred until investigators have an opportunity to analyse the information, which they will do as part of phase one of the investigation. Communities and Local Government Secretary Eric Pickles gives a statement on new report
"The NCA can confirm that the matters referred are allegations of potential criminal behaviour. Operation Stovewood is not investigating any misconduct matters."
Ms Casey's report and Mr Pickles's response followed the Jay Report last year which found that more than 1,400 children had been subjected to rape, violence and trafficking by gangs of mainly Asian men in the South Yorkshire town between 1997 and 2013.
Today, in her inspection report, Ms Casey said: "This inspection revealed past and present failures to accept, understand and combat the issue of child sexual exploitation (CSE), resulting in a lack of support for victims and insufficient action against known perpetrators.
"The council's culture is unhealthy: bullying, sexism, suppression and misplaced 'political correctness' have cemented its failures. The council is currently incapable of tackling its weaknesses, without a sustained intervention."
She said the council was in complete denial about what had happened and many people within it and the police even continued to dispute the findings of the Jay Report.
Professor Alexis Jay's report, published in August last year, has already provoked two investigations by Commons committees and a range of other inquiries.
A number of high-profile figures resigned in its wake, including South Yorkshire's police and crime commissioner, Shaun Wright, who had been a councillor in the town and responsible for children's services.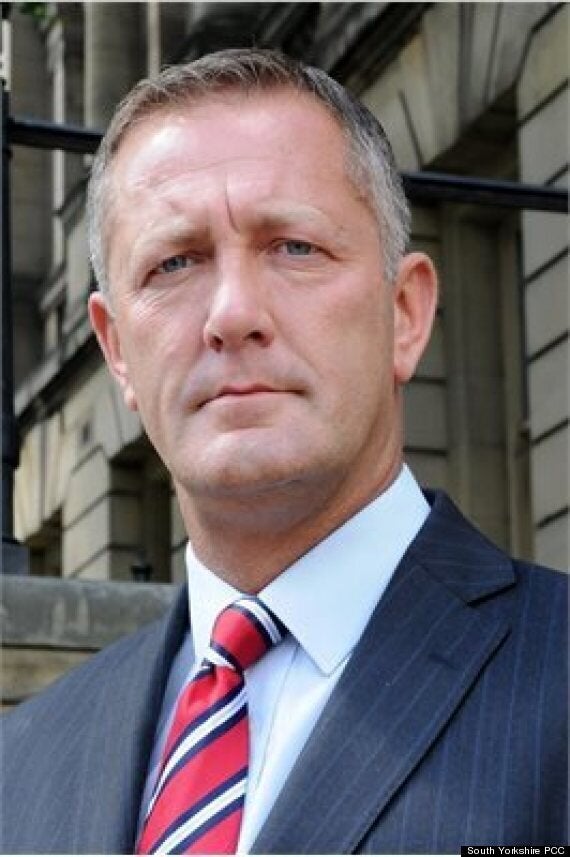 Shaun Wright, the former South Yorkshire PCC
Ms Casey said Mr Wright refused to be interviewed as part of her inspection.
Other resignations included those of the council leader, Roger Stone, the chief executive, Martin Kimber, and its director of children's services, Joyce Thaker.
Ms Casey said her inspection team found "a council in denial about serious and on-going safeguarding failures" and "an archaic culture of sexism, bullying and discomfort around race".
Her report highlighted "a culture of covering up uncomfortable truths, silencing whistleblowers and paying off staff rather than dealing with difficult issues".
It said: "RMBC goes to some length to cover up information and to silence whistleblowers."
Ms Casey said in her report: "Terrible things happened in Rotherham and on a significant scale.
"Children were sexually exploited by men who came largely from the Pakistani heritage community.
"Not enough was done to acknowledge this, to stop it happening, to protect children, to support victims and to apprehend perpetrators."
She said: "Upon arriving in Rotherham, these I thought were the uncontested facts. My job was to conduct an inspection and decide whether the council was now fit for purpose. However this was not the situation I encountered when I reached Rotherham.
"Instead, I found a council in denial. They denied that there had been a problem, or if there had been, that it was as big as was said. If there was a problem they certainly were not told - it was someone else's job. They were no worse than anyone else. They had won awards. The media were out to get them."
Ms Casey devoted a whole section of her report to the council's "denial" of the problem - even highlighting its scepticism about the findings of the Jay Report itself.
She said: "When inspectors commenced work in Rotherham, we were struck by the overwhelming denial of what Professor Jay set out in her report. This attitude was so prevalent that we had to go back through many of the aspects of her work in order to satisfy ourselves that the council had no grounds upon which further action could be delayed."
And she said: "When asked, 70% of the current Rotherham councillors we spoke to (including those in the Cabinet) disputed Professor Jay's findings."
Ms Casey also criticised many of those interviewed for doubting the 1,400 figure highlighted in the Jay Report as at least the number of children involved.
She said: "We have concluded that the 1,400 figure is a conservative one and that RMBC and South Yorkshire Police (where some also dispute the figures) would do better to concentrate on taking effective action rather than seeking to continue a debate about the numbers."
Ms Casey said the council "could not deal sensibly" with the issue of race.
The report quoted one unnamed councillor, who said: "The girls, the way they dress, they don't look 14-15 years old, the way they make up - they look more adult.
"They go into clubs, get served in bars, It's very difficult for me, very modern dress ... They have been fooled definitely (men in the Asian community). The British Asians. If you have identified so many perpetrators, why have there been so little arrests? They feel British Asians have been hit by Jay."
Ms Casey said: "Frontline staff were clearly anxious about being branded racist.
"Whether there was an element of self-censorship or otherwise, the impact of this was clear. The council was not dealing with a serious problem right before its eyes.
"Certainly, this was not limited to frontline officers. There was also a clear perception among senior officers that the ethnic dimension of CSE in Rotherham was taboo."
She said: "Rotherham's suppression of these uncomfortable issues and its fear of being branded racist has done a disservice to the Pakistani heritage community as well as the wider community. It has prevented discussion and effective action to tackle the problem.
"This has allowed perpetrators to remain at large, has let victims down and, perversely, has allowed the far right to try and exploit the situation.
"These may have been unintended consequences but the impact remains the same and reaches into the present day."
Although focused on the council, the report is also damning about South Yorkshire Police's inaction.
It said: "There were numerous occasions in which girls were not believed.
"They were threatened with wasting police time, they were told they had consented to sex and, on occasion, they were arrested at the scene of a crime, rather than the perpetrators.
"Police did not understand the terror which many victims lived in and their consequent fear of testifying and their anxiety over whether police could protect them. Some of the crimes we were made aware of included rape with a broken bottle and girls being ordered to kiss perpetrators' feet at gunpoint."
The National Crime Agency has taken over the investigation into child sexual exploitation in Rotherham and is in the preliminary stage of its inquiry.
Last week, Rotherham's Labour MP, Sarah Champion, said she now thinks the figures in the Jay Report may be an under-estimate.
The publication of Ms Casey's report comes as new allegations have emerged about the involvement of councillors and police in the scandal.
The Times - which has led the investigation into the Rotherham scandal - said today that a corrupt police officer and two councillors have been accused of having sex with victims in the town.
The paper said complaints about two councillors are understood to have been sent to the National Crime Agency (NCA) and allegations about the police officer have been referred to the Independent Police Complaints Commission (IPCC), which is conducting an ongoing investigation into some officers' actions in Rotherham.