With our modern-day tendency to work hard, play harder and document the whole lot on Instagram, it's easy to forget the important things in life - like our own wellbeing.
Last year, Cate Murden recognised this major flaw in society and decided to do something about it.
The 37-year-old quit her high flying job in the media and created PUSH Mind and Body - the UK's first "re-boot camp" designed to give people the tools they need to live a better life.
We asked the Bournemouth-born entrepreneur all about it...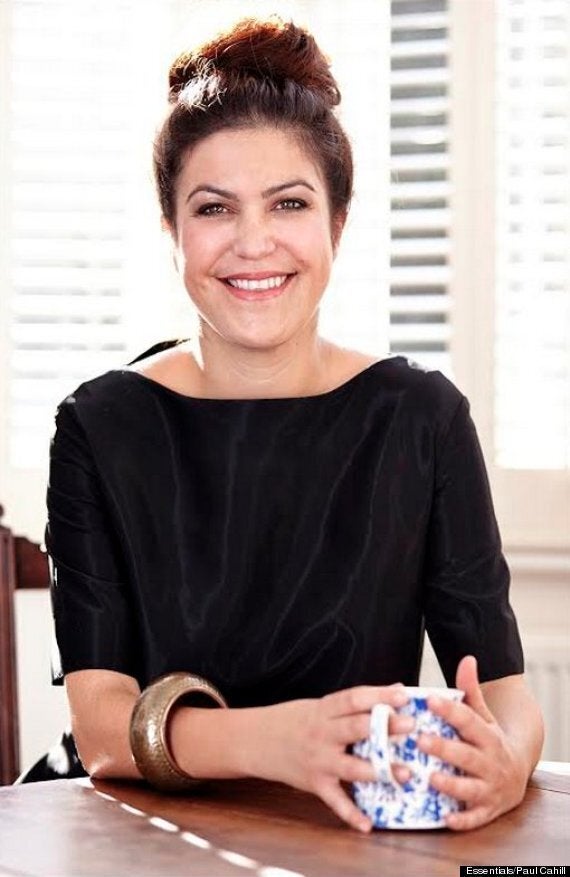 How does PUSH differ from your average boot camp?
While we have exercise at the heart of the camp, it's not about having some sergeant major scream at you, it's meant to be a positive experience.
We get stuck on this credit and debit system where half the time we're going out partying and half the time we're punishing ourselves for it, I think we struggle to find a balance between the two.
A lot of people find they need something to help them get out of the cycle and start again, but on a much healthier path.
PUSH is a chance to get away from everything and give yourself the opportunity to re-boot, re-charge and reconnect with who you are.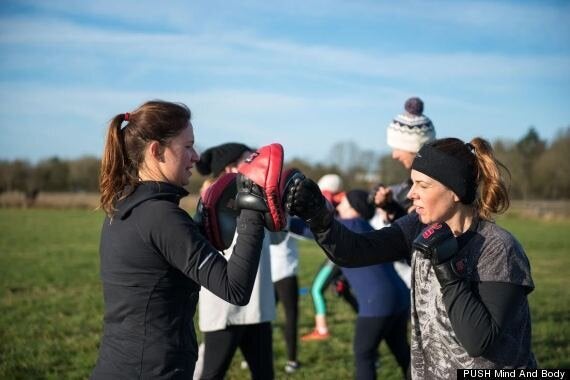 What gave you the idea for PUSH?
I worked in media for 16 years, lastly at Mindshare as head of partnerships. I've always been relatively into fitness and this time last year I went on a boot camp myself.
I loved, but I also recognised there were couple of things that could be done differently.
I came away with an injury that took me three months to recover from. Plus there was a lot of spare time in the evenings and I thought that could be used to focus on areas, like mindfulness, to really benefit overall wellbeing.
So what finally gave you the push you needed to start your own business?
My mum had got cancer. She was having chemo every couple of weeks and I was going down to be with her. It was a really difficult period.
I remember sitting there on the bed next to her while she was in hospital and my phone just kept going off with emails I was getting from clients at work.
It was then I thought 'sod this' and knew something had to change.
Thank God, my mum's okay now, but her illness was really a turning point for me. I made the decision there and then to leave the media industry and started working on the concept for PUSH.
The best thing about my job now is that mum comes down to help with me at the camp. Previously I had a job that took me away from her because I was so busy, but now I get to spend time with her which is amazing.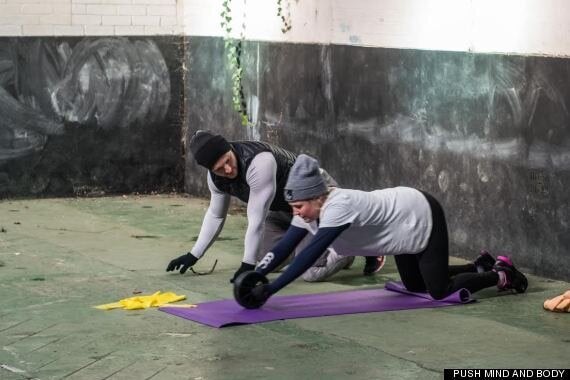 Tell us a bit about your average day running PUSH
I get up around 6.30am in the morning and get all the hot drinks ready for everyone. We'll have lemon, ginger and apple cider vinegar.
Then I'll go out and do the first activity of the day with the group - it's usually something like aerobics. I try to join in with as many of the activities as possible, I think it helps to build a supportive, team atmosphere.
At 8.15am we have breakfast, it might be something like porridge with syrup and walnuts, a berry omelette or scrambled eggs on toast. Something full of protein to set us up for the day, so we feel satisfied but not too full.
At 9.15am we'll go out for our second session which might be something like interval training. Then after an hour we'll come in for a snack of nuts and dry fruit.
We're back outside at 11.15am for an hour of body weight circuits, then we have lunch, such as a chicken moussaka.
After lunch we go for a really long walk from 1.30pm till about 4pm. We'll have another snack, then do core training and stretches.
I have dinner with the campers at 6.30pm - something like chunky vegetable, bean and lentil soup, with a side of vegetables.
In the evening we'll have mindfulness sessions and head to bed around 9pm.
Why do you think it's important to focus on both mind and body?
You can't do one without the other. Someone said to me recently: "If you just focus on the exercise and don't tackle any of the other things, you're basically just putting a new lightbulb onto a faulty circuit."
You can show someone how to exercise but if they haven't got their head in the right place, they'll never keep it up and really succeed in doing it.
Why do you think mindfulness is becoming more popular?
The pressures, the choices and expectations we have on us today are causing us to be more stressed.
The volume of things we're expected to know, compared to 10 years ago, is just unbelievable.
Different messages are constantly fired at us during the day now - be that advertising messages, news stories or TV programmes - and we almost go into a state of white noise, not taking any of it in fully.
It's easy to forget the importance of being calm, and still. But you have to find time to look after yourself, because if you don't, you can't look after other people.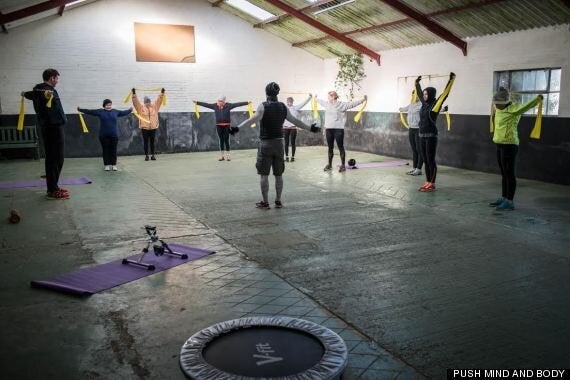 What was the hardest thing about setting up your business?
Getting used to working for myself. I love the fact that I'm completely in control of my own destiny, but being in control is also really frightening!
When something positive happens it's like the best thing on earth, but when something goes wrong, it's really hard to keep your motivation going by yourself.
But I know that if I stop working, the business stops.
How does your life now compare to your life before?
In some ways it's incomparable. I still have a lot of the same friends as I had when I worked in the media, but it's a very different pace of life. It's a lot calmer, it's a lot kinder.
I had so much fun working in the media and met some great people, but there's an essence that you have to be quite tough to get stuff done.
It's nice to go to the other end of the spectrum - with PUSH I get the chance to genuinely try and help people.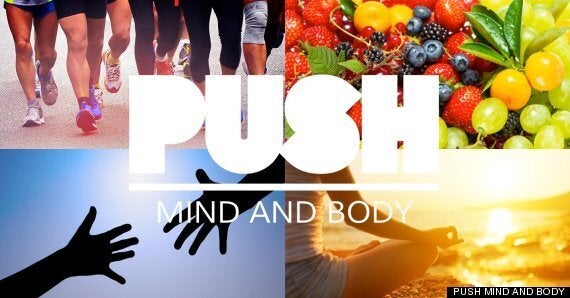 You had a huge career change, what advice would you give to people who also want to set up their own business?
Someone once said to me "where nothing is sure, everything is possible", and that's the phrase I now live by.
While you may have an aspiration, when you're working full time it's so hard to think how you're going to make your dream happen because you're caught up surviving the moment you're in.
But I think it's important to realise that there is never a right time to do something, sometimes you just have to do it.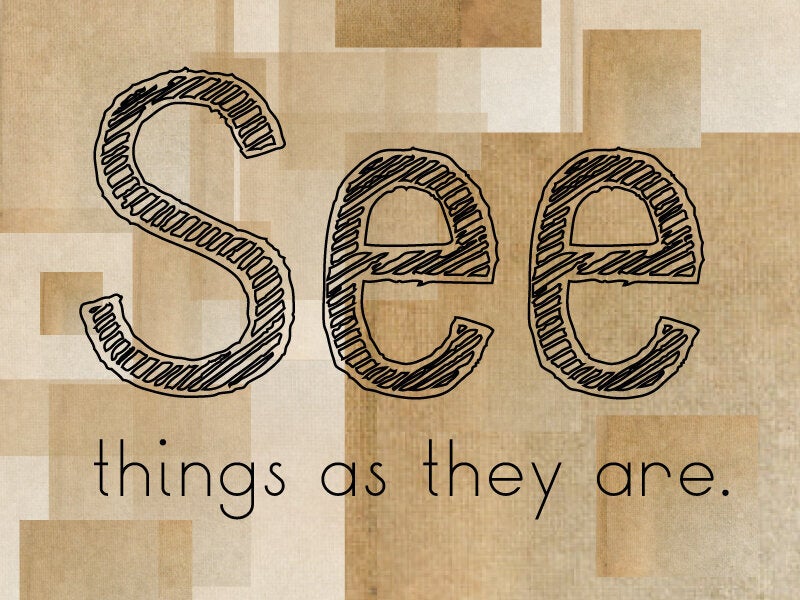 Mindfulness Mantras To Improve At Work