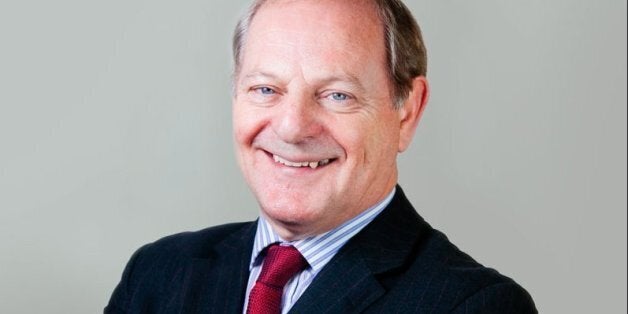 A Lib Dem MP has caused a stir after claiming that the glass ceiling "clearly" applies to men like him, rather than woman.
The 61 year old said: "I always say no, I don't have a future here. I'm the wrong gender, the wrong sexuality, the wrong colour, the wrong age. That's a joke. It's just a comment about the political correctness really. You can see by some of these Cabinet appointments. Women still talk about glass ceilings - it's clearly the opposite."
The backbencher's remarks are deeply unhelpful for the party, which has battled to increase the number of women members. At the moment, there are only seven female Lib Dem MPs out of the 56 strong parliamentary presence.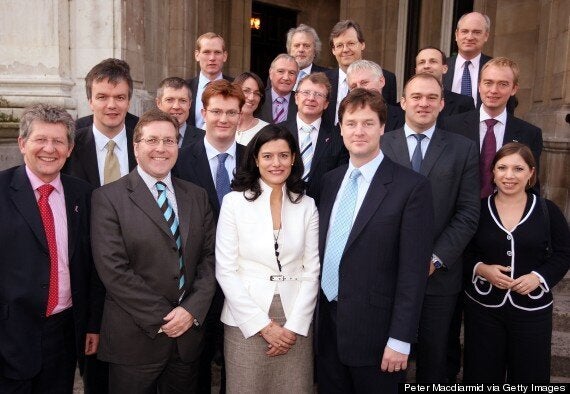 Nick Clegg's Liberal Democrats are still very male-dominated
Labour seized on Swales' remarks, attacking the Liberal Democrats' record at getting women into politics. Gloria de Piero, shadow minister for women and equality, told The Huffington Post UK: "The Lib Dems haven't appointed a single woman to the Cabinet. Just 13% of their MPs are women, and there are actually more knights of the realm than there are Lib Dem women MPs."
A spokesperson for the Fawcett Society told HuffPost UK: "We don't really understand where he is coming from at all. The fact is that women make up 51% of the UK population and yet less that 23% of the members of the House of Commons are women. Unless that changes then parliament cannot be truly representative of the UK as a whole.
"We need a Parliament that reflects our society, we have not got that now and we need to work for that in the future."
Others expressed astonishment about Swales' remarks on Twitter. Kelly-Marie Blundell, the Liberal Democrat parliamentary candidate for Guildford, told HuffPost UK that she was "baffled" by Swales' remarks.
@asabenn I'm genuinely baffled. It's a direct contradiction to what David Howarth says about white middle class public educated males in HoC

— Kelly-Marie Blundell (@KellyMarieLD) February 6, 2015
One of Nick Clegg's former special advisers, Sean Kemp, who described them as "baffling".
Popular in the Community