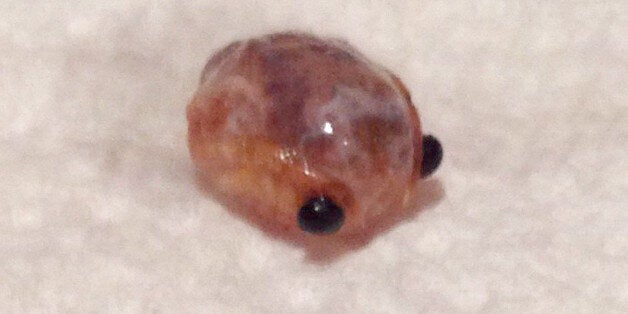 Update: Since going to press, Princes have confirmed with HuffPost UK Lifestyle that they have tested the creature and concluded that it is in fact a very small immature crab, or Megalopa, of the type that tuna often feeds on.
A spokesman for Princes said: "We have written to the customer to explain the findings, and to reassure her that the crab poses no food safety risks."
Warning: do not scroll down unless you have a very strong stomach and want to see a disgusting photograph of a tongue-eating parasite.
At the time, specialists claimed it could be the severed head of a juvenile crab or a tadpole, while social media exploded in speculation under the #TunaGate hashtag.
But now an expert has claimed it could be a tongue-eating parasite, Cymothoa exigua.
Stuart Hine, Identification and Advisory Service manager, from the Natural History Museum, in London, said: "'From what I can see I would support the head of a Tongue-eating louse, Cymothoa exigua, or similar."
The parasite lives inside the fish, it enters through the gills and attaches to the tongue.
But Hine says that they can't be sure unless they can inspect the creature themselves.
"I think these are associates of smaller fish than Tuna and fish that tuna eat," Hine added. "We could undoubtedly say more if presented with the specimen."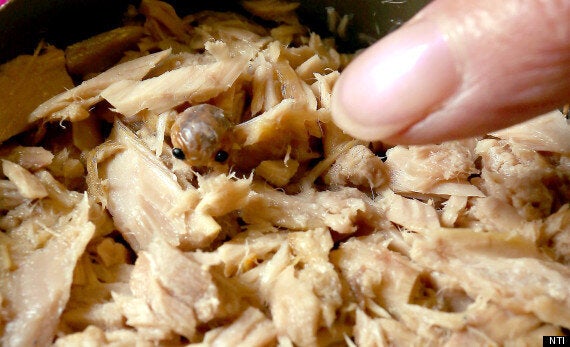 "I opened the top of the lid and saw a purply thing, a gut sack or intestine — then I turned it round and pushed it with a fork and saw it looking back at me," Butler told the Nottingham Post.
"I dropped the fork, jumped back, screamed a bit and shouted for my nan to come and have a look."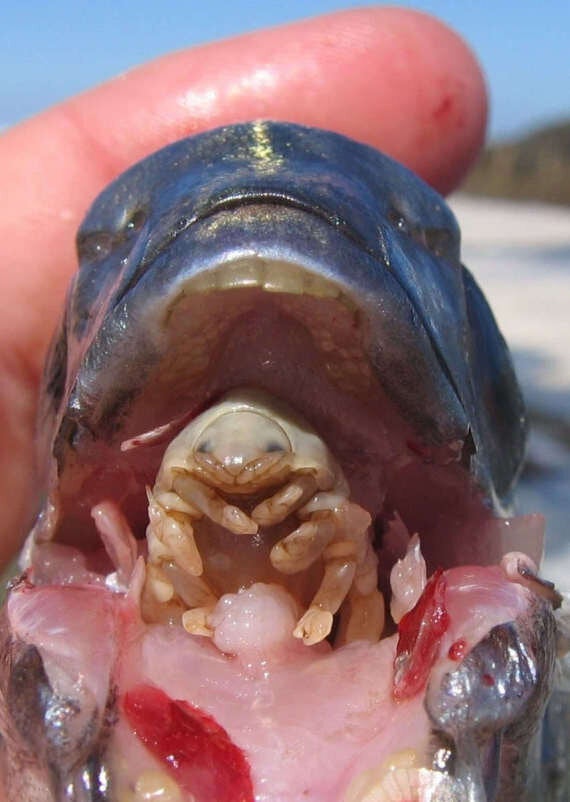 After the initial shock of finding the creature in her tuna, Butler complained to Princes who are now arranging for the mum-of-two to send the tin (and all of its contents) back so they can look into the matter fully.
But, the 28-year-old insists she doesn't want any compensation after the ordeal. She remarked: "I didn't set out to get compensation and I don't want a lifetime's supply of tuna!"