The efforts to save hundreds of kidnapped Nigerian schoolgirls are "weak" because their parents are not "politically or financially powerful", Nobel prizewinner Malala Yousafzai has said.
The 17-year-old education activist, who was shot by the Taliban for her support of girls' right to education, criticised world leaders' response since the girls were taken by terrorist group Boko Haram in Chibok in April last year.
She wrote: "If these girls were the children of politically or financially powerful parents, much more would be done to free them.
"But they come from an impoverished area of north-east Nigeria and sadly little has changed since they were kidnapped."
"Politicians running for office in the upcoming March elections should not only demonstrate their empathy but finally take some responsibility for this tragedy," she said.
"The leaders of Nigeria should commit to work together and make the case of the Chibok girls a priority in their first 100 days in office, as well as the education of every Nigerian child.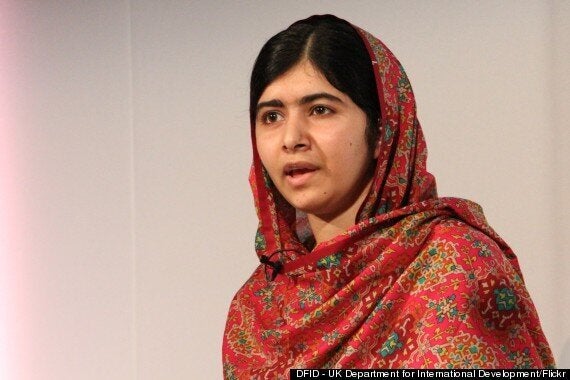 Malala Yousafzai said: 'I will not forget my sisters. We cannot forget them'
"These young women risked everything to get an education that most of us take for granted. I will not forget my sisters. We cannot forget them.
"We must demand their freedom until they are reunited with the families and back in school, getting the education they so desperately desire."
Malala said she would continue to work for female rights across the world.
"Through the Malala Fund, I will continue to support programs to enable the most vulnerable girls, including in Nigeria, to get the education they deserve. I will continue to advocate at the highest level, and support civil society to ensure that all children are able to access primary and secondary education. This is our mission.
"Let's end this horrible saga now. Leaders must make sure the #BringBackOurGirls effort results in a real outcome: the return of the Chibok girls."
Popular in the Community