 The Conservative Party's annual Black And White Fundraiser on Monday saw the rich and famous elite splashing hundreds or even thousands of pounds to rub shoulders with top Tories.
This latest donor party was an understated affair - no black tie, just lounge suits. But the guest list was still studded with diamonds and kept under lock and key.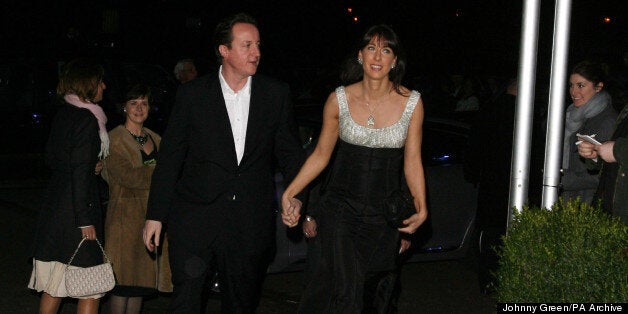 David and Samantha Cameron at a previous Black And White fundraiser
Due to the guest list being hidden away, we can only know who went based on photographs and eyewitness accounts (and that's just the people who entered through the front door).
Aside from spending £1,500 to attend, you need to be quite minted to even be invited to the event, held at the Grosvenor House Hotel on Park Lane in Mayfair.
Here's what some of the guests are worth and how they made their fortunes: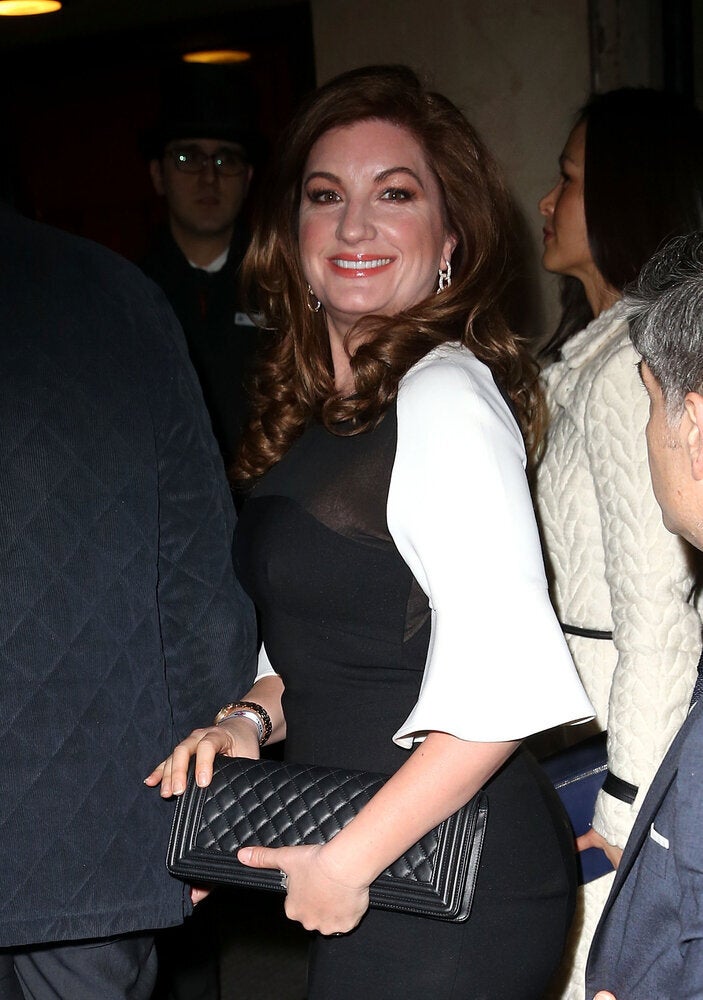 Conservative Party Donors At The Black And White Fundraiser
According to MailOnline, more than 1,000 people attended the star-studded event, ranging from low-level Tories to hedge fund managers, bankers, porn peddlers and Barons.
The fundraiser was expected to bank £3m for the Conservative Party's election fund, which party bigwigs hope to have at £26m before May.
The donors dined on a starter of smoked salmon with horseradish. The main course was confit of lamb neck with celeriac and a haggis sauce, and they topped it off with panacotta with rhubarb and mint oil.
That was all washed down with a gratuitous supply of wine and champagne.

No word yet on what brand it was, but we're fairly sure it didn't come from Lidl
According to the Financial Times, a party source said anyone dishing out £10,000 for a table could expect to be seated with a whip, while a contribution of £15,000 would put you rubbing shoulders with top Tory ministers. Anyone who only shelled out £5,000 for a table might be lucky to get a junior minister and a table by the loos.
A small bronze statuette of the late Baroness Thatcher fetched £210,000 for the party, while a luxury trip to Italy sold for £220,000.
Here's some of the least enticing things auctioned by the Tories at Monday night's event:
A brand new Subaru Outback (What, you couldn't get a Jag or a Rolls?)

Original sketches of Lady Thatcher

A JCB digger

Anya Hindmarch Clutch (It's a handbag that looks like a box of matches.)

A collection of budgets signed by George Osborne

A chicken dinner at Michael Gove's house, cooked by Mrs Gove

Tea & book review with BoJo (Wouldn't it be great to hear the mayor rant about his own work? Sounds riveting.)

Shoe shopping with Theresa May

2015 party manifesto signed by David Cameron

A morning jog with Nicky Morgan

The chance to run a 10km Iron Man event with Iain Duncan Smith