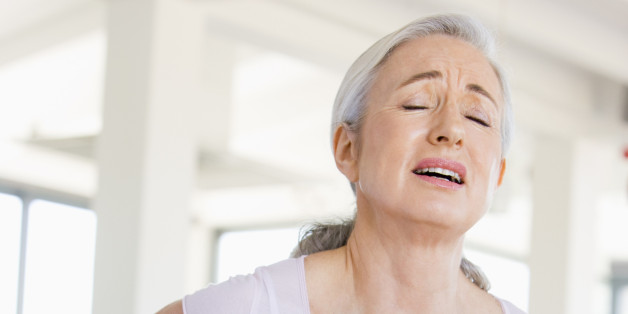 Monkey Business Images via Getty Images
More people are becoming injured by sexual devices because of the popularity of 'Fifty Shades Of Grey', it appears.
According to data from the Consumer Product Safety Commission, the number of Americans going to A&E for sex toy related injuries has doubled since 2007, with much of that increase occurring since the erotic novel's release in 2011.
A whopping 83% of these trips to the emergency room required "foreign body removal". Ouch.
Courtesy of the Washington Post
More than half of the people requiring help were men, mostly middle-aged. Although the highest age seen in the study was 85.
Vibe, stuff and clamp carefully, chaps. Especially if you're someone's great-granddad.
The good news here is that no sex toy deaths were reported. Just a whole lot of awkward waddles to A&E.
This number could soon increase, as the 'Fifty Shades' movie hits cinemas this Valentine's Day.
Jamie Dornan stars as Christian Grey, the employer, mentor and all-round sexual guru for the ingenue Anastasia Steele, played by Dakota Johnson.
As excitement starts to grow around the film, Dakota has already made it clear she's hoping her famous parents - Melanie Griffith and Don Johnson - won't be witnessing her getting tied up in Mr. Grey's 'Red Room Of Pain' in the film, directed by artist and filmmaker Sam Taylor-Johnson.
As for Jamie Dornan, back playing psychopath killer Paul Spector in BBC thriller 'The Fall' next week, he's just relieved audiences "won't get to see his todger".
Joining them in the cast are Luke Grimes as Christian's brother, Elliot; Victor Rasuk as Anastasia's close friend, José, and former 'Pride and Prejudice' favourite Jennifer Ehle as Anastasia's mother, Carla.
READ MORE: