The Conservative-led coalition's economic politics have failed "categorically and comprehensively" and caused "misery" for some of the most vulnerable people, Scottish First Minister Nicola Sturgeon will say - prompting an angry rebuke from Labour.
With the SNP looking to make huge gains from Labour in Scotland in May, Sturgeon will use a speech in London to condemn austerity and call for a fairer system - using similar rhetoric to Ed Miliband's party.
Her comments prompted Labour to say Sturgeon "wants to help the Tories get back into power," hinting the SNP would prop up David Cameron in a coalition.
Sturgeon will claim budget cuts after the general election could be tougher than those already imposed.
But she will say that this would be "morally unjustifiable and economically unsustainable".
The Scottish Government will "make the case for a more rational economic policy at Westminster", Sturgeon will pledge.
In response, Labour's shadow Scottish secretary Margaret Curran said: "Scotland can't afford another five years of David Cameron, but Nicola Sturgeon wants to help the Tories get back into power.
"Every vote for the SNP in May is another boost for David Cameron, and makes it more likely that he will be Prime Minister for another five years.
In her speech, Sturgeon is due to say: "The current UK Government's economic policy has failed even on its own terms. It has failed to reduce the deficit as planned, and it has failed even more comprehensively to rebalance the economy.
"Economic policy is a means not an end; it is the means for citizens to lead happy, healthy, fulfilling lives.
"The entire focus of the Westminster debate is on the deficit. Now, the deficit is hugely important. But it is a symptom of economic difficulties, not just a cause of them.
"It's simply untrue to say that we are 'all in this together'. The cuts have had a disproportionate impact on women, people with disabilities and people on low incomes. The most vulnerable are bearing the heaviest burden. This human cost is in itself too high a price to pay for current policies."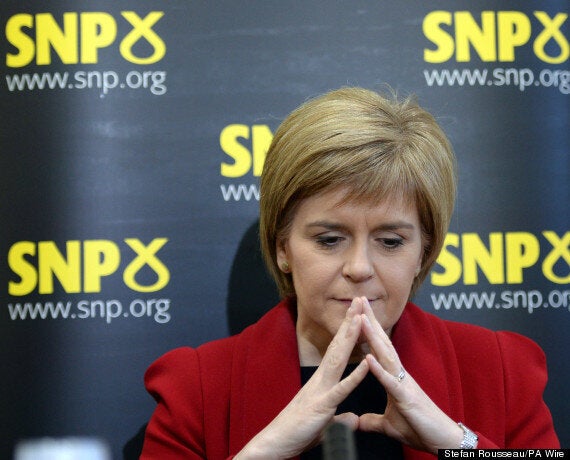 Nicola Sturgeon said more austerity was 'morally unjustifiable'
She will add: "But what the UK Government is now telling us is this: austerity hasn't worked, so we need even more of it. It is morally unjustifiable and economically unsustainable."
She will say the SNP's "different approach" will see the creation of "a balanced society" where "fairness and prosperity go hand in hand."
She adds: "After a momentous 12 months in Scotland, we will see a hugely significant 12 months across the whole of the UK. And I hope that Scotland can again exert a beneficial influence on developments here in London.
Curran said: "Labour has a fair plan to balance the books but the SNP have stood against Labour's progressive policies such as the 50p tax for top earners.
"The choice at this election is clear - more failed economics from David Cameron or a fair plan to balance the books with Labour."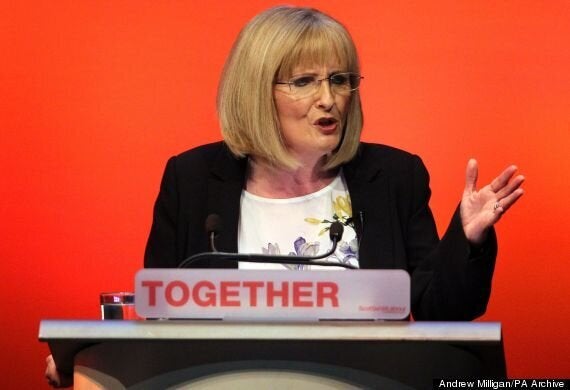 Margaret Curran said her party had 'a fair plan to balance the books'
A Lib Dem spokeswoman for Scottish Secretary Alistair Carmichael said: "The First Minister says that she will lay out an alternative to deficit reduction - and then doesn't."
The spokeswoman added: "All the bombast in the world will not change the reality that the UK government's economic strategy is working.
"Whether Nicola Sturgeon likes it or not, this government has cut borrowing by £52 billion from the level we inherited.
"That's why the markets have regained confidence, the cost of borrowing and mortgages is at a record low, and we are vying with the United States for the strongest economic growth in the G7.
She added: "If the First Minister has something serious to say on this subject matter, now is the time to say it.
"By how much would she raise taxes, and by how much would she cut spending in the next Parliament?"
Related