The chief financial officer of Twitter has been hacked.
On Twitter.
Anthony Noto, who previously appeared to leak acquisition information by mistake using his company's social network, Tweeted a bunch of random phrases early on Wednesday alongside links to a Romanian sports site.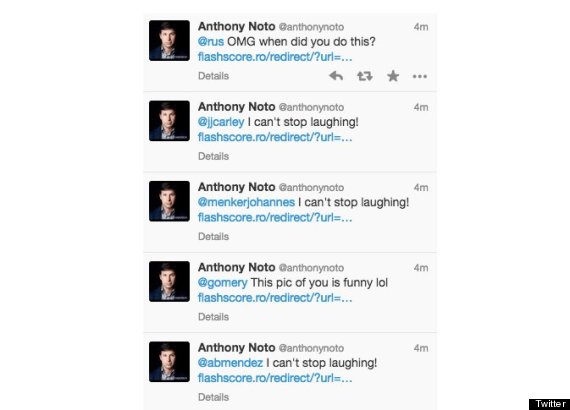 Alas, it appears his account was compromised. Hacks of this type are usually caused by clicking on bad links.
Twitter has now suspended the account and deleted the spam while it looks into what happened.
Twitter supports two-factor authentication, incidentally, which seems like something their own CFO might want to look into enabling when he gets his account back.