The singer was roundly pilloried for invading Beck's moment in the spotlight as he accepted his award for Best Album.
Now Kanye has made moves to explain just why he behaved like he did [and in true Kanye style has come across as even more bonkers than before].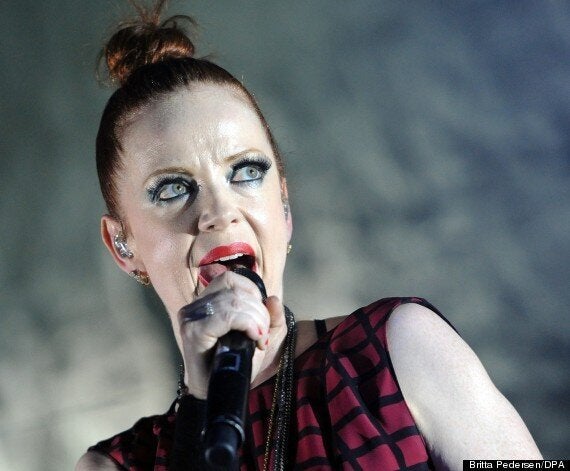 Shirley Manson has told Kanye West exactly where to get off
"These were voices in my head. So the voices in my head told me to go and then I just walked up like halfway up the stage."
Referring to his previous stunt at the 2007 MTV VMAs in which he also stormed the stage to complain that Taylor Swift beat Beyonce in the Best Female Video category, he added:
"You know, what I really wanted to do is just joke around about what had happened before, but I just really didn't want to take away from Beck's moment or the time he's having to talk because you know the Grammys, they play music really quick no matter who you are and everything. So I didn't want anything to take away from his screen time. So I just walked back down because you know, it was kind of a joke like the Grammys themselves."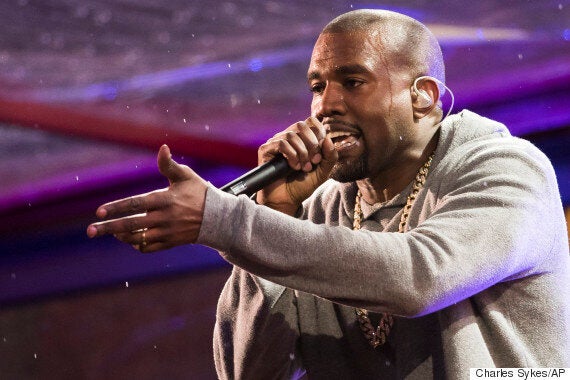 Kanye West is partial to referring to himself in the third person
As for his comment that Beck was "disrespecting artistry", Kanye insists:
"I think it came off the wrong way, and that was a mis-wording on my part because obviously Beck is one of the most respected artists and respects artistry. But I felt — and this is my opinion and he's his own man and he's not wrong and we'll still go play basketball and stuff [unless] he doesn't want to do it — but I felt that even though the Grammys some times gives awards to people who you wouldn't think should win in the category, as a respect to artists, we mention the other artist's name in our speech."
And here is the absolute jewel in the crown of what is a pretty astonishing interview:
"And when given a platform, it's very hard as we know — and I'm going to talk in third person like I'm a crazy person — but it's very hard for Kanye West to not be very true and vocal to what he feels."
"West deserves to be onstage as much as anybody. How many great records has he put out in the last five years, right?
"I thought she was going to win. Come on, she's Beyonce!... You can't please everybody man, I still love [West] and think he's genius. I aspire to do what he does."
And the incident doesn't seem to have done Beck any harm at all. On the contrary, Amazon.co.uk tells HuffPost UK the singer's album Morning Phase has seen a colossal 1342 per cent spike in sales since the awards show.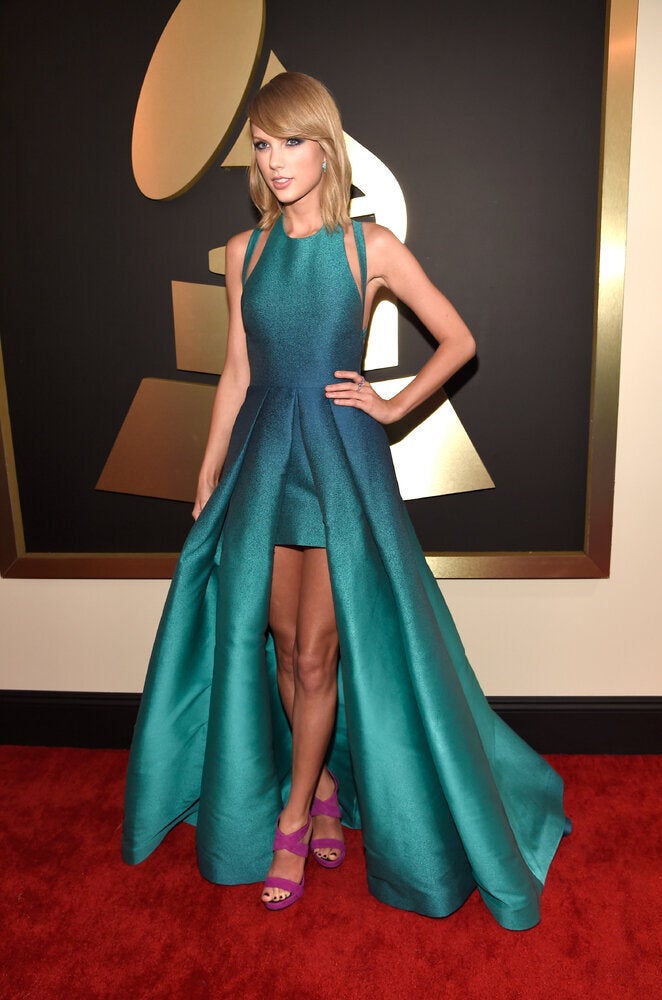 The 2015 Grammys Red Carpet