Kanye West couldn't resist storming the stage during the Grammys on Sunday night, as Beck collected the award for Best Album.
Well, these things will happen when you put a notorious stage-bomber in the front row of an awards ceremony…
The stage invasion came after Prince graced the Grammy Awards audience with his presence, to present the award for Best Album to Beck for his latest release, 'Morning Phase', over the likes of Sam Smith and Beyoncé.
In what was presumably (we hope!) a joke about his infamous outburst at the 2007 MTV VMAs, Kanye stormed the stage for a brief moment, before taking his seat again in the front row.
Seeing the funny side, though, Beck pleaded with Yeezus to "come back", before thanking his fans and co-writers in his acceptance speech.
Eight years ago, Kanye couldn't control his anger after Taylor Swift beat Beyoncé in the 'Best Female Video' category at the Video Music Awards, when 'You Belong With Me' triumphed over 'Single Ladies'.
Grabbing the mic out of Taylor's hand, he famously said: "Taylor, I like you and Imma let you finish… but Beyoncé had one of the best videos of all time."
His outburst left both Taylor - and Bey, who was seated in the audience - speechless.
Of course, Kanye's most recent stage invasion could have just come because he was getting a little too used to being on stage, having already performed live twice during the ceremony.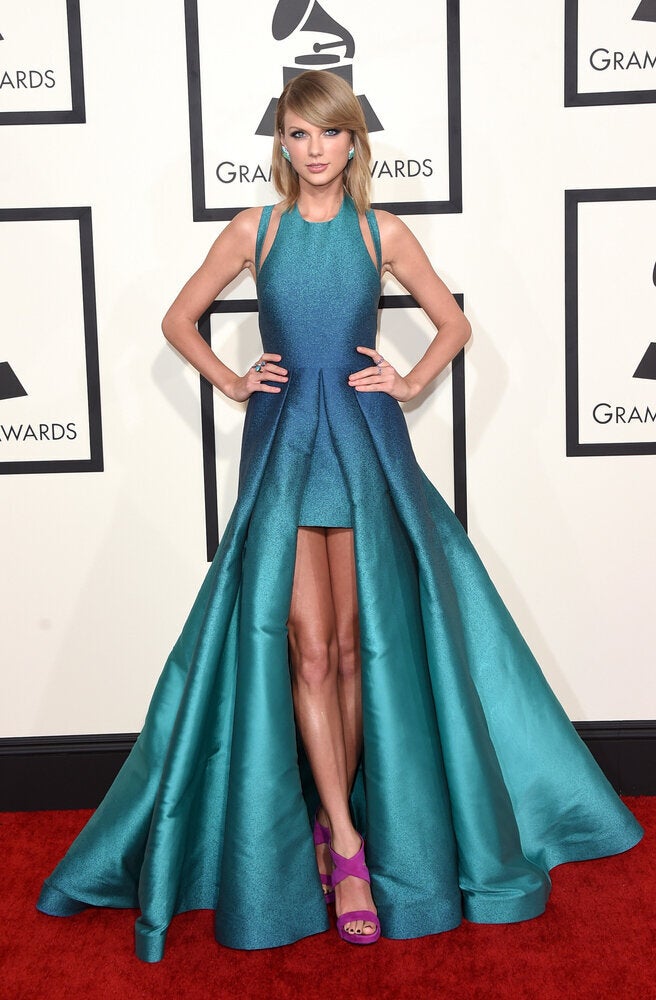 Grammys: Best And Worst Dressed