Madonna took to the stage at the Grammys on Sunday night, for her first awards show performance in almost a decade.
She sang her new single 'Living For Love', which acts as the lead single from her forthcoming 13th studio album, 'Rebel Heart', with a matador-themed performance, in keeping with the track's accompanying music video.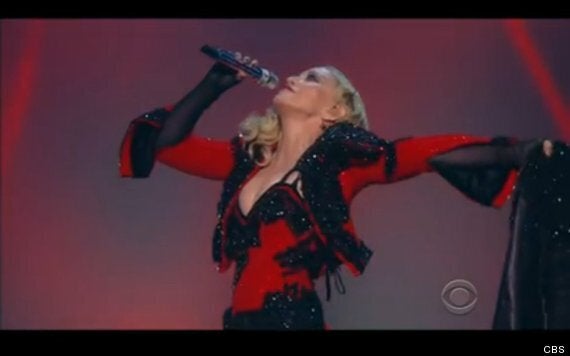 Before hitting the stage, a quote from the star's #ArtForFreedom short film played out, which said: "I want to start a revolution of love."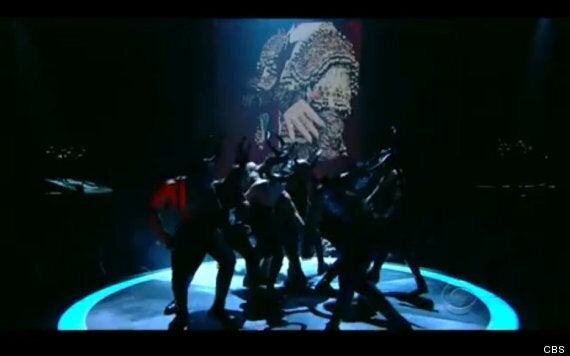 Madonna's dancers set the scene
Madonna was introduced to the stage by two contemporary stars who she's collaborated with in the past two years, Nicki Minaj and Miley Cyrus..
After being described as a "bad-ass, trouble-making international star" by Miley, Nicki told the audience: "This next powerful woman is always on top. How does she do it? She does it all by living for love."