'EastEnders' bosses have revealed more of their ideas for this week's live specials, sharing their plans to recreate the show's first ever scene.
When the soap first appeared on our screens back in 1985, viewers saw Arthur Fowler, Den Watts and Ali Osman kicking down the door of number 23, and finding Reg Cox.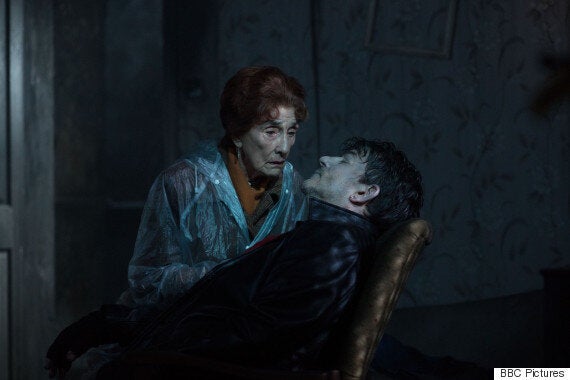 Dot will get a shock on Tuesday
To commemorate the moment, Thursday's hour-long episode will open with a recreation of the scene, only this time it's Nick Cotton who will be found, but there will be one big difference - Nick will already be dead.
The scene will use the actual sound effects from the first episode too, though bosses aren't revealing which characters, apart from Nick, will be involved.
'EastEnders' executive producer Dominic Treadwell-Collins has shared his excitement ahead of the celebrations, stating: "Live week allows us to have some fun while also paying respect to our past. Our Story Producer Alex Lamb had the idea to replicate EastEnders' first ever scene back when we started planning our anniversary - and it has been lovingly modernised for 2015 by Anniversary Producer Sharon Batten, our longest serving' EastEnders' writer Rob Gittins and Director Karl Neilson.
"With little touches like this throughout the week, we will hopefully make Julia Smith and Tony Holland proud of the show they created back in 1985."
The anniversary week kicks off tonight with a special episode of 'The Graham Norton Show'.
The week will finish with Friday's live episode, and a live aftershow special, hosted by Zoe Ball.
Popular in the Community