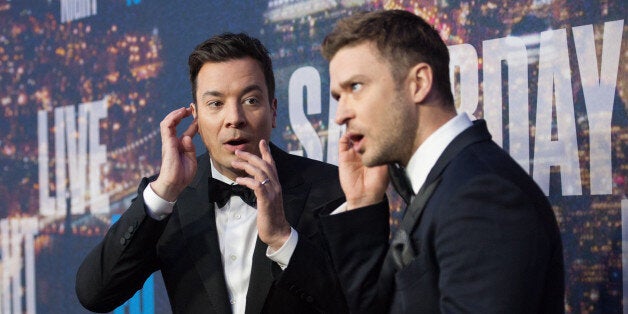 'Saturday Night Live' celebrated 40 years of its unique and hilarious show this weekend - on Sunday for some reason - with an epic live broadcast full of nostalgia.
Some of the biggest stars to ever grace SNL, who were mostly small fries the first time they were on the show, came back to pay tribute along with a host of other celebs for a huge three-and-a-half hour episode.
Tom Hanks, Alec Baldwin, Miley Cyrus, Eddie Murphy, Bradley Cooper, Taylor Swift, Will Ferrell, Jerry Seinfeld, Larry David, Billy Crystal, Paul McCartney, Emma Stone, Justin Timberlake, Dan Aykroyd and Paul Simon were just some of the star-studded cast.
Here's a rundown of the 40th anniversary Sunday Night Live episode's best bits:
Jimmy Fallon and Justin Timberlake open the show with a musical number
The famed cold open this week focused on recapping every single big moment from the show's history, as rapped by two SNL stalwarts.
Will Ferrell, Alec Baldwin, Kenan Thompson and Jim Carrey do Celebrity Jeopardy
This smörgåsbord of big names will drag up a lot of memories for SNL fans and 90s kids alike, bringing back the classic sketch with Will Ferrell as game show host Alex Trebek, Jim Carrey playing Matthew McConaughey, and Kenan Thompson - of Kenan & Kel fame - awkwardly parodying Bill Cosby.
Mike Myers and Dana Carvey bring back 'Wayne's World'
Wayne's World. Excellent.
A huge part of everyone's childhood, Eddie Murphy was the man who saved SNL before skyrocketing to movie fame. His return was a bit upstaged by Chris Rock's heartfelt introduction, but it was still a great part of the show.
Peyton Manning, Chris Rock and Miley Cyrus joined a few other former hosts to argue about who had been the best host. Oh, and some bloke named Paul McCartney showed up to sing a song.
Edward Norton does Stefon while Tina Fey, Amy Poehler and Jane Curtin read the Weekend Update
The fake news segment of SNL propelled Jane Curtin, Tina Fey and Amy Poehler to fame, and the 40th anniversary piece brought in stars such as Melissa McCarthy of 'Mike And Molly' and Emma Stone of every coming-of-age teen movie to play their favourite characters.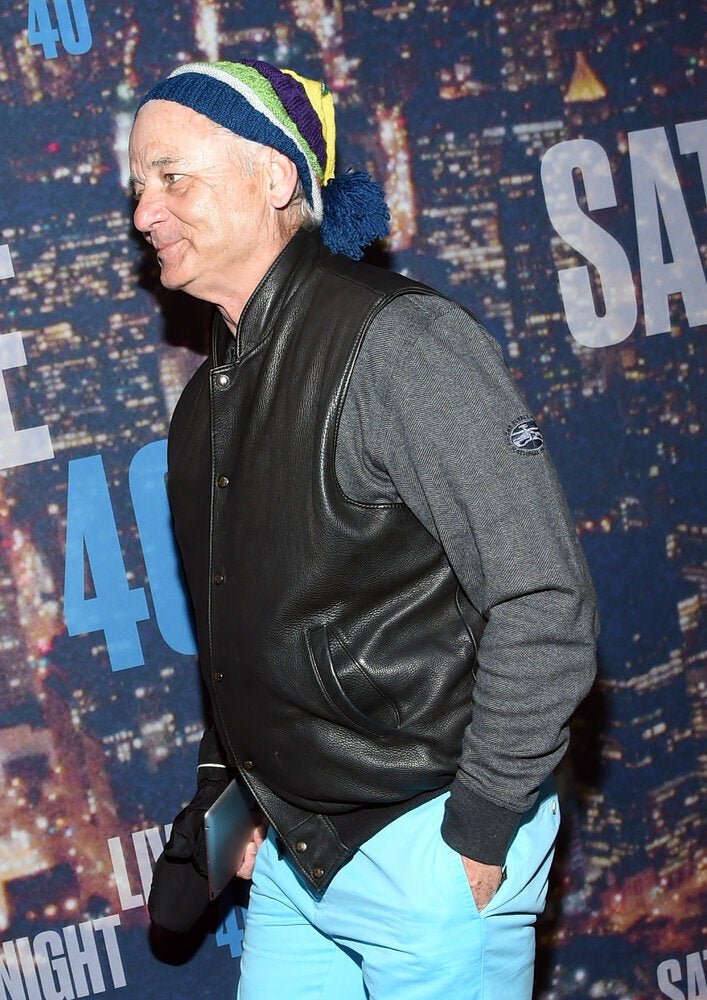 SNL 40
And, in case you were wondering, here's the full list of last night's cast members:
Popular in the Community