The 'EastEnders' live week begins tonight (Tuesday 17 February), and bosses have revealed that, in a television first, one character is going to be live-tweeting during the shows.
MORE 'EASTENDERS':
Himesh Patel will make soap history when, in character as Tamwar Masood, he sends tweets throughout the anniversary week.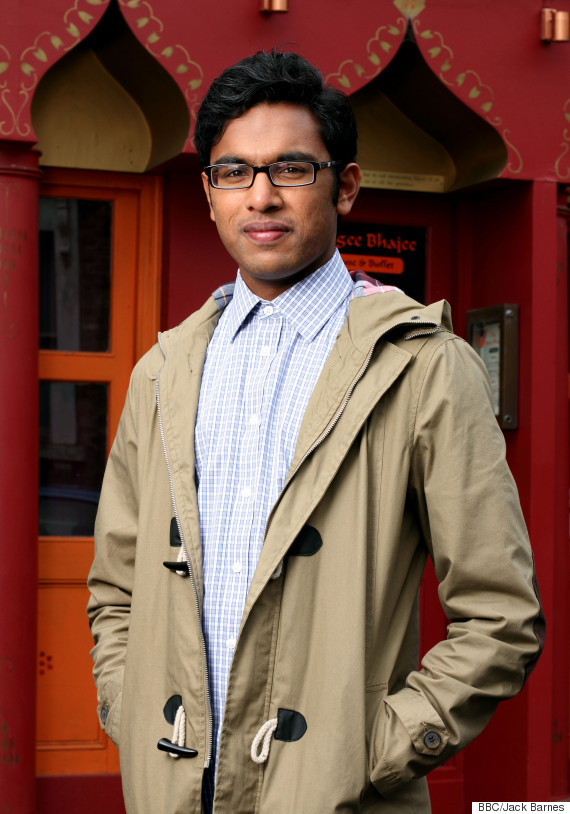 Himesh as Tamwar
Tambo's posts will appear on the soap's Twitter feed, and they'll also be shared on the Facebook page.
Himesh has shared his excitement ahead of taking on the task, stating: "Tweeting in character is a first for me – but I think I know Tamwar well enough and I'm looking forward to giving the world his unique perspective on things as they unfold."
This is the second interactive element announced in recent weeks, as fans can currently vote online to have an impact on Ian and Jane's wedding, by deciding which song should be the couple's official wedding track.
Ian and Jane due to get hitched on Thursday, but this is also the date set for the Lucy Beale killer reveal.
A sneak peek at this week's shows suggests they will make it up the aisle, but this is 'EastEnders', so it probably won't take too long for something to go wrong…
LIKE US ON FACEBOOK | FOLLOW US ON TWITTER