It's official - 'EastEnders' live week has begun - and what a way to kickstart the anniversary celebrations.
The half-hour long episode was jam-packed with 'Who Killed Lucy?' clues and hints, and - just before the iconic 'doof doof' - one Walford resident was told: "Lauren knows you killed Lucy!"
After the introduction of everyone's favourite landlady Peggy Mitchell, it was time to revisit Dot Cotton, who said one final goodbye to her son, Nick.
Of course, when Dot made her way home, Peggy was waiting to see her, and for once, the laundrette worker was on the receiving end of some wise words.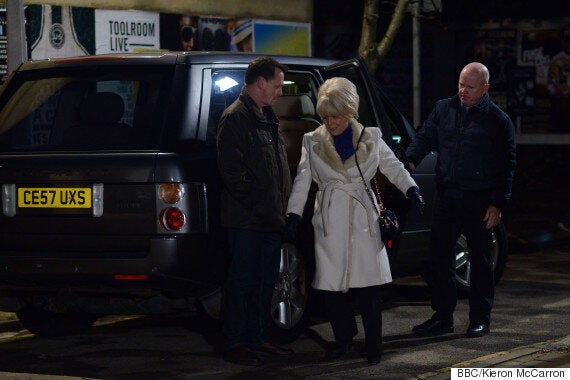 Elsewhere the Square there were two main storylines rumbling on, as Roxy and Charlie turned Ronnie's life support machine off, and the duo got a shock when Ronnie pulled through, breathing on her as the ventilator stopped working.
Things are never simple in soaps though, and while Ronnie's been in hospital, Roxy and Charlie have grown dangerously close.
Thankfully, light relief came in the form of Peggy, who paid a visit to the Queen Vic, where the roles were reversed and Danny Dyer's Mick uttered the words: "get outta my pub." Unbelievable.
Finally, there was the Lucy Beale case - which, let's be honest, is what we're all here for.
Preparations for Jane and Ian's wedding ensued, and the clues and hints came thick and fast, in the build-up to the closing seconds' revelation.
An exchange between Peter Beale and Lauren Branning saw the youngster tell her now ex-boyfriend that she can't be with him, pointing to her frantically and saying, "it's stuck here", while attempting to avoid telling him that she thinks she knows who killed Lucy.
Then there was Ian, who kept professing his guilt during a boozy chat with Sharon. Could he have been attempting a confession?
As Jane popped home to pick up her wedding bouquet, she found Lauren's card perched on the table, and the Branning daughter couldn't resist adding one final clue before departing the square.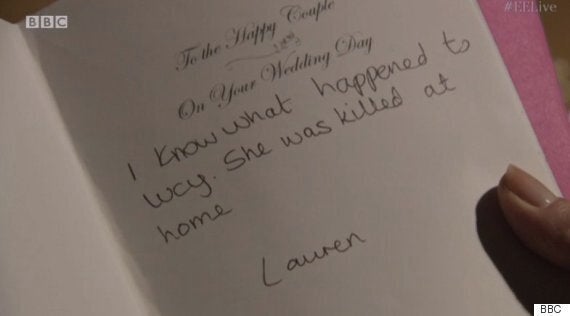 Lauren's parting gift to Jane
Finally, the closing scene gave us even more to talk about, as Max - who'd been on a cat and mouse chase with Lauren for most of evening - told his daughter Abi: "Lauren knows you killed Lucy!"
Have 'EastEnders' really spilled the beans two days early? It's been a ten month wait, so we reckon this is just another, final, red herring.
Who do you think killed Lucy Beale? Share your thoughts below...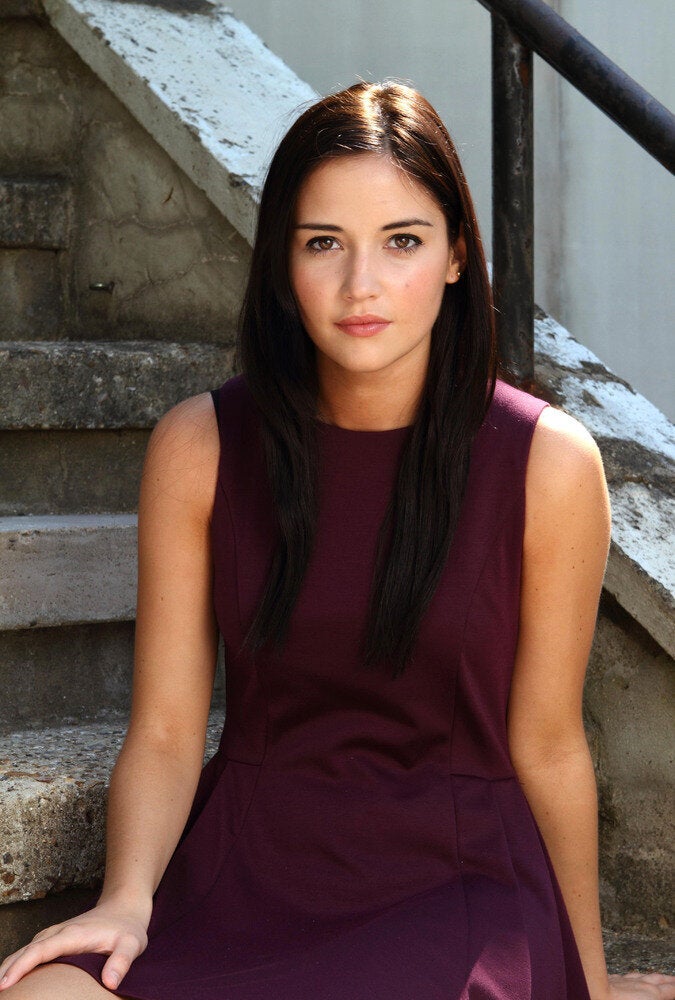 'EastEnders': Who Killed Lucy Beale?