Despite apparently signing up to film the second and third movies in the trilogy, the British director is now said to want out.
But behind-the-scenes, things were anything but rosy between director Sam and the author EL James, real name Erica Mitchell.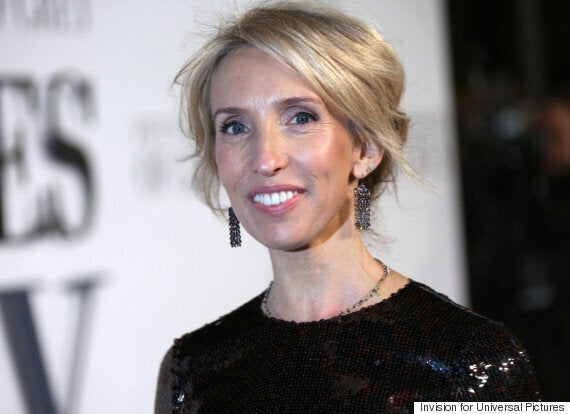 "Her relationship with Erika has become absolutely toxic – they despise each other and blame each other for the problems with the film."
The source continued: "All the biggest arguments were about the sex scenes in the film.
"Erica wanted the movie to be loyal to the book and much more explicit.
"But Sam pushed back because she wanted the movie to be more than just a collection of S&M scenes."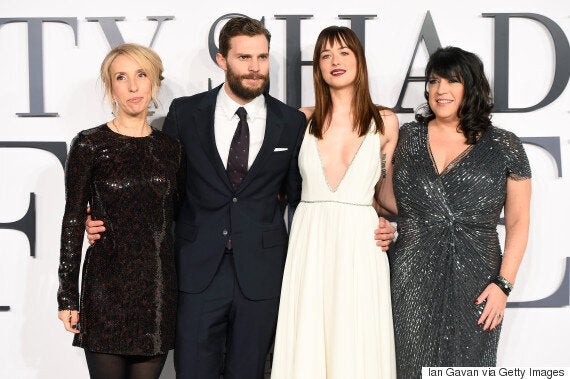 Sam Taylor-Johnson, Jamie Dornan, Dakota Johnson and EL James
The author, who signed a £3 million deal to bring the books to the big screen, has significant creative control over the films.
"She was able to have the final say over the cast, the costumes and, crucially, the script.
"They're both very powerful and assured women so there was clash after clash after clash."
"It was difficult I'm not going to lie," Sam told Porter magazine. "We definitely fought but they were creative fights and we would resolve them.
"We would have proper on-set barneys, and I'm not confrontational, but it was about finding a way between the two of us, satisfying her vision of what she'd written as well as my need to visualise this person on screen but, you know we got there."
"But any creative process they're going to have disagreements between all sorts of people but we got there in the end and I think the fans will be really pleased."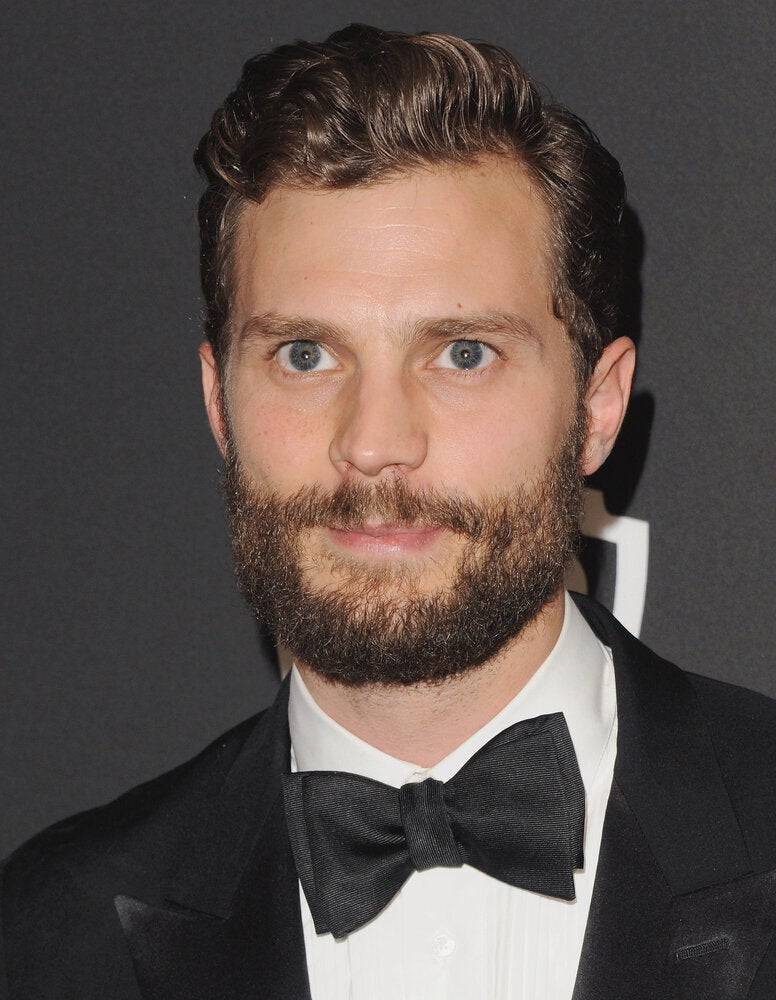 'Fifty Shades Of Grey': Where Do You Know The Cast From?