A Russian warship was tracked by the Royal Navy as it passed through the English Channel, the Ministry of Defence (MoD) has said. Yaroslav Mudry and its accompanying tanker, the Kola, were sailing back to Russia after a deployment in the Mediterranean.
Reports suggest the Russian frigate's homeport is Baltiysk. British warship HMS Argyll, based in Plymouth, Devon, was deployed and used its Lynx helicopter and sensors to locate and monitor the movement of the Russian ships off the coast of France and through the English Channel.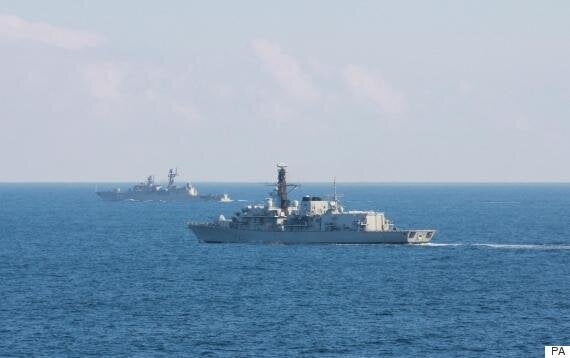 Photo issued by the Ministry of Defence of the HMS Argyll monitoring a Russian warship as it passed through the English Channel
The MoD said the Royal Navy took over from French surveillance, in line with the Nato agreement, and described the operation as "pretty routine".
Commander Paul Hammond, commanding officer of HMS Argyll, said: "We are one of the Royal Navy's high readiness ships and we knew we could be called upon to respond to a range of duties, such as monitoring a Russian warship, at short notice.
"The vast majority of the ship's company, myself included, returned from a highly successful deployment just before Christmas. To be ready to undertake this duty after a short period of leave and maintenance is a testimony to their hard work and the capability of this ship."
HMS Argyll is the longest-serving Type 23 frigate in the Royal Navy. The tracking took place on Sunday and Monday, said the MoD.
The following images provided by the MoD are of two Russian surveillance planes that were detected off the coast of Scotland in April 2014.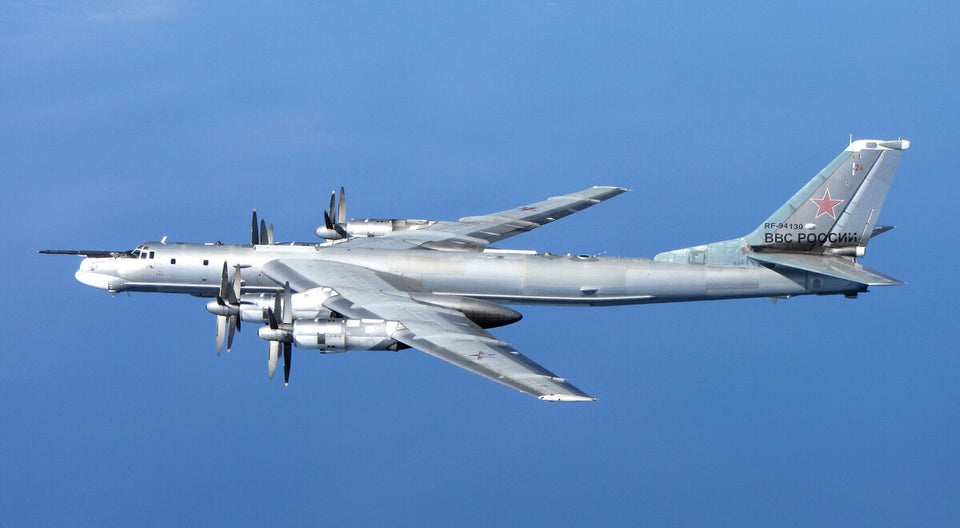 Russian Surveillance Planes