The look-a-like has spent £20,000 and 20 years of her life emulating her favourite star after being compared to the Baywatch actress by her dad.
Carolyn, from Liverpool, began her transformation into 'Scouse Pammie' at just ten-years-old after her father commented on her likeness to famous Anderson.
And although Billy admits he is 'the culprit' when it comes to Carolyn's image, he is happy to maintain it with spray tans, manicures, hair extensions and blonde dye in his salon.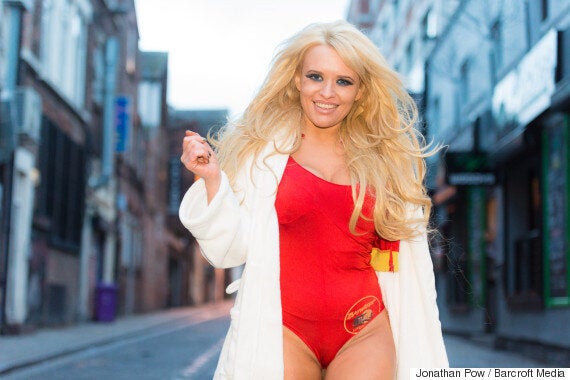 Carolyn said: "I came home with my hair dyed blonde because my dad wouldn't do it aged ten and he's been maintaining it ever since. I remember him saying you have a look of Pamela Anderson and I was flattered.
"We got all the magazines out and because I already had similar features, I wanted the hair and the clothes to complete the look.
"Dad was always a bit dubious because I was smart and he wanted me to be a solicitor but it's his fault for planting the idea in the first place.
"Now he makes sure my hair looks great, and my tan is topped up."
Carolyn first found fame in her hometown for her striking resemblance to the Baywatch star and has since been dubbed the 'the ultimate Liverpool girl' across Europe.
Now she undergoes regular botox, lip fillers and lip liner tattoos to look like Pammie, as well as ensuring she has her own custom made wardrobe.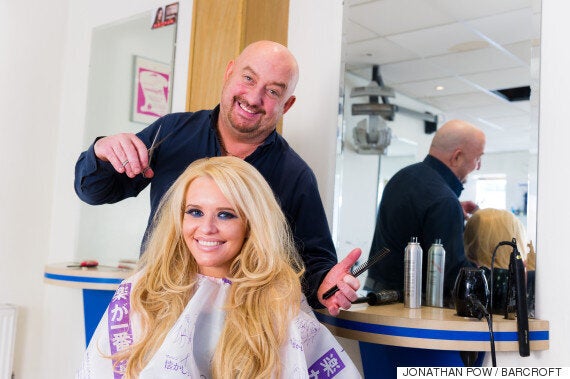 Carolyn previously paid £14,000 undergoing eight boob jobs and regularly injected Melanotan II fake tan solution to maintain her Pamela Anderson look.
But now she maintains her California glow with a weekly session on the sunbed and two £20 spray tans a week.
Carolyn – who has been tanning since she was 14 – said: "The injections made me ill and I wanted to maintain the look which is why I have gone back to the sprays.
"But I couldn't live without a tan – it's a part of who I am. And I wouldn't leave the house without one.
"I'm a perfectionist, I like to look just so. I don't want to look the same as everybody else which is why I have my clothes custom made. This is why I'm the ultimate Scouse girl.
"All Liverpool girls like to look nice, they tend to be very particular but I take it to the next level. I'm recognised everywhere."
Dad Billy Arrowsmith, 56, said: "She just walked in one day with her hair blonde. I said you've got the look of Pamela Anderson and she agreed so I suppose I was the culprit really.
"As a child she was hard-working at school, good at music, good at most things really. She got A's in everything and the last thing I thought she'd work out being was Pamela Anderson because she was so clever.
"She went to university to become a lawyer, so this is the total opposite end of the spectrum."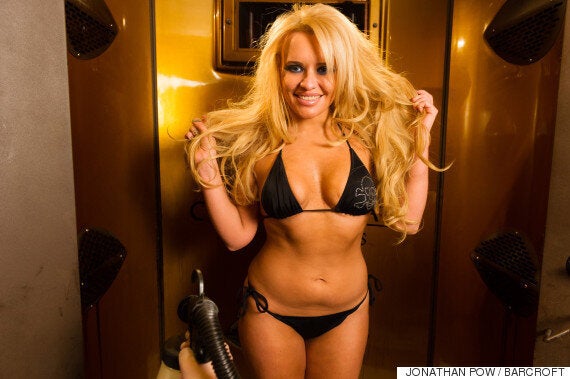 But despite not pursuing a law career, Carolyn insists her dad couldn't be prouder of the success her looks have brought her.
She said: "My dad loves it, he's a hair dresser so he is always maintaining my look. All my family is in beauty - we are obsessed we always want to look good."
Despite her glamorous lifestyle, Carolyn is kept grounded by half sister Amy Connelly, 24, who she describes as her opposite.
Carolyn takes three times as long as her tomboy sibling to get ready for a night out, but the pair share the same sense of humour and Amy is always ready to fight off any negative comments against her sister.
Taxi driver Amy, said: "From the age of 11 to 16 Carolyn was really over the top and always loved the sun beds, make up and tan.
"I've seen a few negative comments on Facebook but it's basically people with nothing better to do. She can fight her own corner but a little helping hand doesn't go amiss."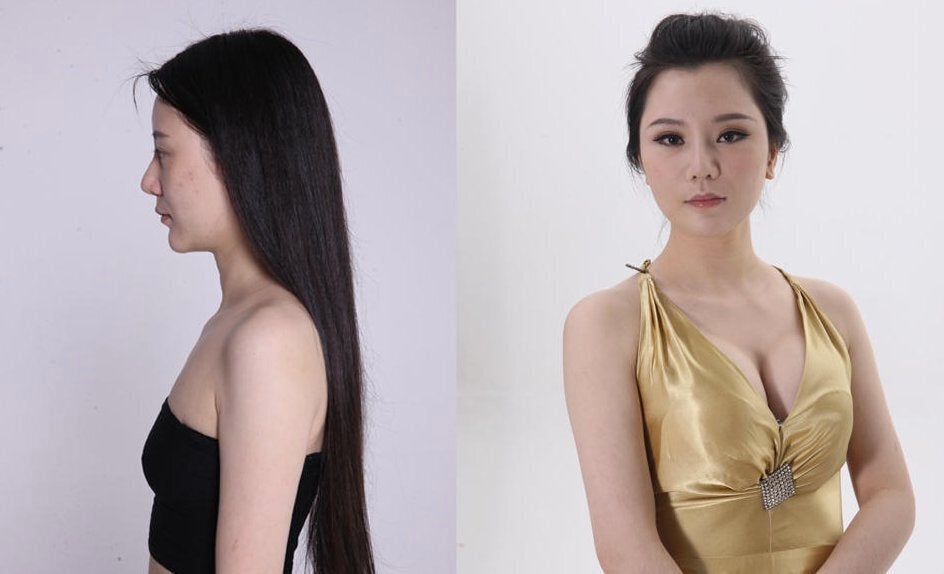 Extreme Plastic Surgery Transformations
Related