Madonna has become involved in one of her most bizarre public disputes ever, after denying a Scottish wrestler the rights to one of her hits to use as his entrance music.
SEE MORE:
For those not up on their British wrestling, Graeme Stevely - known as Grado when he's in the ring - has been using Madonna's number one hit 'Like A Prayer' as his entrance music for the past two years, which has set him apart in the eyes of his fans.
However, he recently discovered that the Queen of Pop had thrown the brakes on him using her hit single, and denied the rights to it being used on the US broadcast of a wrestling match he took part in two weeks ago.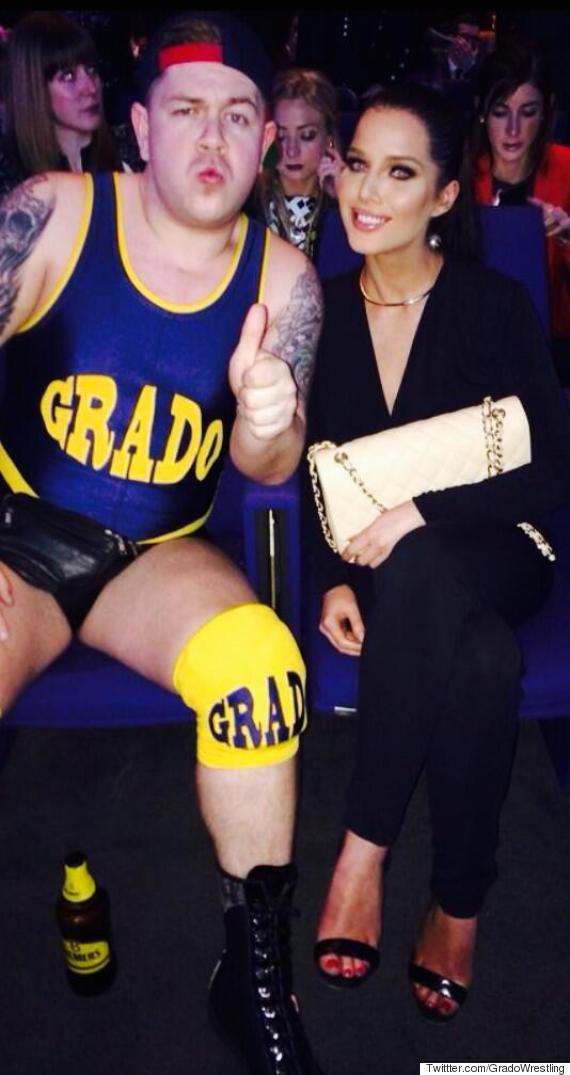 Grado with 'Corrie' star Helen Flanagan (for some reason)
Grado is now leading the #SayYesMadonna campaign on social media, hoping to get the pop diva to change her mind.
He told BuzzFeed News: "I've got a feeling that someone is obviously speaking on her behalf, so that's why I wanted to try and get her attention on Twitter, try and get her notifications up, you know, try and get a wee buzz going on [her] timeline.
"Obviously I don't imagine it's Madonna herself. I can't imagine she's sat on her iPad scrolling through her emails and she sees one that says 'Grado's entrance music' and she says no."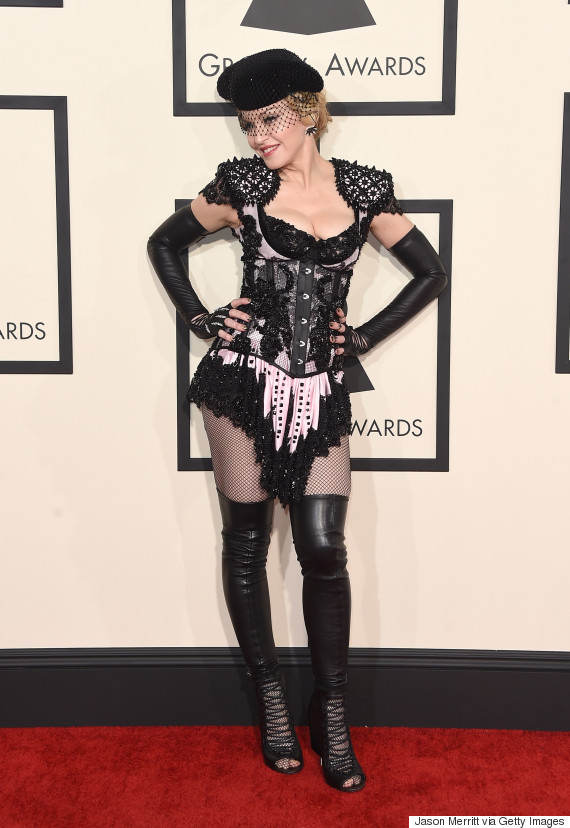 Madonna
The campaign is going well so far, with #SayYesMadonna trending on Twitter on Thursday morning, and the wrestler's fans doing all they can to try and convince Madonna to allow 'Like A Prayer' to be used at future wrestling matches.
Grado as a worldwide trend? Unbelievable. #SayYesMadonna otherwise you're depriving the world of moments like this https://t.co/oiqsmarwih

— Sam Gillies (@samuelgillies) February 19, 2015
Hey Madonna, it's Yersel! Don't be a party pooper! #becool #SayYesMadonna

— Katherine Miller (@TudorKat) February 19, 2015
Not sure who this Mad Donna woman is & why she's picking on @gradowrestling but everyone get her tweeted! @Madonna #SayYesMadonna

— Martin Kirby (@MKirbyProEgo) February 19, 2015
Oh @Madonna - just say YES! #SayYesMadonna

— Kirsty Bosley (@Bozzers) February 19, 2015
I think @LizRosenbergPR ought to look at the #sayyesmadonna hashtag & get her client to do the right thing @SiRothstein @gradowrestling

— Danny Stone (@DannyStone1) February 19, 2015
The @gradowrestling #SayYesMadonna campaign is already on the BBC and I predict will be absolutely everywhere later today.

— Greg Lambert (@HolyGrailGreg) February 19, 2015
No one has captured the public´s attention and mixed genres like @gradowrestling in years. He´s good for wrestling @WWE #SayYesMadonna

— Bob Snook (@SnookBig) February 19, 2015
ah, gwan @madonna #SayYesMadonna! seeing 800 wrestling fans going crazy to Like A Prayer is truly amazing :)

— Carsmile Steve (@CarsmileSteve) February 19, 2015
Come on Madonna, denying Grado the rights to your hit isn't exactly #LivingForLove is it?
Perhaps if Grado really wants to get Madonna's attention, he could start using Lady Gaga's 'Applause' as his entrance music, and see how long it takes her to #SayYes then...
LIKE US ON FACEBOOK | FOLLOW US ON TWITTER