Nicki Minaj has revealed her shock after a member of her tour crew was fatally stabbed during a bar fight on Tuesday night.
SEE MORE:
The 'Moment 4 Life' rapper has tweeted that two members of her team were stabbed during a reported bar fight in Philadelphia, one of them fatally, while the other has been left fighting for his life.
Two members of my team were stabbed last night in Philly. One was killed. They had only been there for two days rehearsing for the tour.

— NICKI MINAJ (@NICKIMINAJ) February 18, 2015
Nicki has since identified them as Eric Parker and renowned tour manager De'Von Pickett, who died after his injuries, at the age of 27.
She later paid tribute to De'Von on her Instagram page, writing: "Condolences to your family.
"Unbelievable. Another senseless act of violence that took the life of a great guy."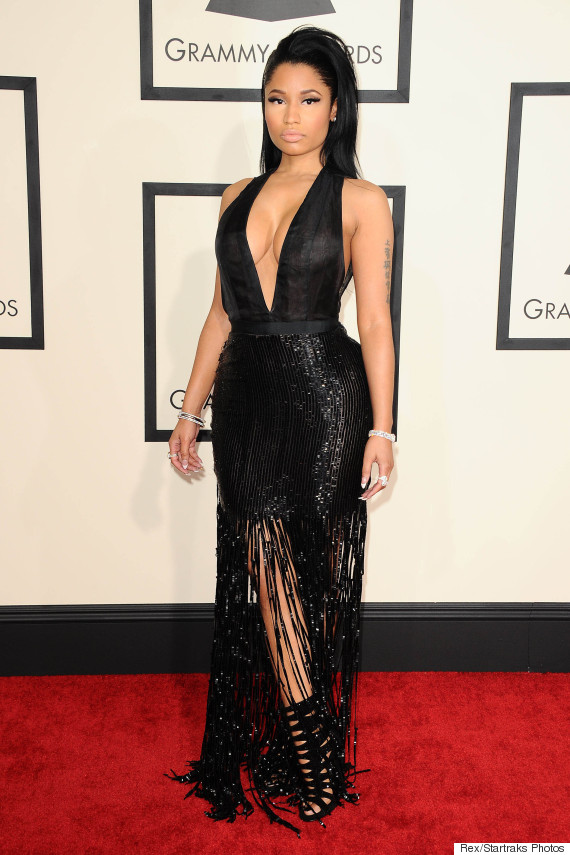 Nicki Minaj
The alleged bar brawl is thought to have broken out in the early hours of Wednesday morning, at Philadelphia's Che Bar & Grill. Nicki herself was not in attendance at the time.
Chief Inspector Scott Small told NBC Philadelphia: "We believe that both of the victims, as well as the perpetrator, were all inside of this bar and that's when an argument started."
According to the news site, De'Von and Eric were with three friends, when an argument broke out with another group of men in the same bar, one of whom pulled out a knife, stabbing them both "several times".
Rihanna has also paid her respects to De'Von, having previously worked with him while appearing on Kanye West's 'Glow In The Dark' tour.
LIKE US ON FACEBOOK | FOLLOW US ON TWITTER