A bomb scare near the venue where the Oscars will be held on Sunday evening has proved to be a false alarm, according to local police.
MORE OSCARS:
As reported by Reuters, Los Angeles Police were called to a shopping strip in the Dolby Theatre on Thursday, to deal with a suspicious package, after a motorist was seen driving erratically and then getting out of his car "brandishing a propane tank".
The man in question was detained by police, after telling officers he had two tanks of the non-flammable gas nitrous oxide, also known as "laughing gas".
#LAPD Bomb Squad Code 6 (at scene) at HWD Blvd near Highland. Code 4 (all clear) at loc re: supicious pkg. pic.twitter.com/cxP6mqHLHM

— LAPD HQ (@LAPDHQ) February 20, 2015
Police have confirmed that bomb disposal technicians detonated these as a precaution, while the area was then cordoned off so that bomb squad investigators could check out the area fully.
A spokesperson for the Los Angeles Police Department has confirmed that no explosives were found in the vicinity. Police were said to be on the scene for around five hours before giving the all-clear.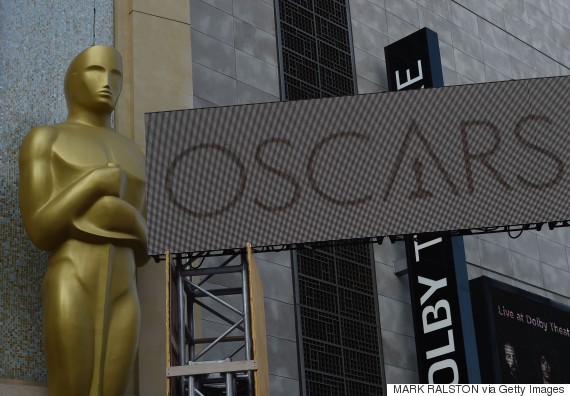 The Dolby Theatre
The street where the incident took place is situated about a block over from the Dolby Theatre, where some of the biggest names in the world of cinema will be heading on Sunday night for the Academy Awards.
Neil Patrick Harris will pick up where Ellen DeGeneres left off last year and take on hosting duties, while Eddie Redmayne is the hot favourite to take home the Best Actor prize, after triumphing at the Baftas and Screen Actors Guild Awards earlier this month.
LIKE US ON FACEBOOK | FOLLOW US ON TWITTER
MORE OSCARS: