An Egyptian student who filmed himself walking the streets of Milan has exposed shocking anti-Muslim bigotry.
Hamdy Mahisen, 30, wore white robes and carried a copy of the Quran and prayer beads as he strolled around the Italian city for five hours.
The over-riding negative sentiment from the public is one of deep suspicion with one passer-by even wondering out loud if he is carrying a gun under his tunic.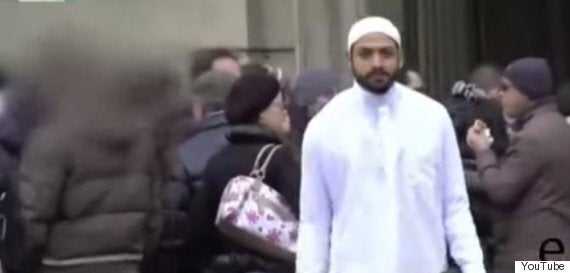 He found tourist areas relatively calm
Others are even more vocal and throw insults at him. One calls him a "Taliban shit" while another describes him as an "ISIS".
The video comes as officials in Rome voice concerns about the threat Islamic State (IS) pose as they gain ground in Libya, separated from Italy by just a short stretch of the Mediterranean Sea.
A video posted by the group last week showed them executing 21 Coptic Christians before declaring they hope to march on Rome.
Read More:
Mahisen's experiment mirrors another conducted by Zvika Klein, a reporter for Jewish news outlet, who walked the streets of Paris in a skullcap.
He was also the recipient of abuse in a city still reeling from the Charlie Hebdo attacks.
In contrast, a social experiment in Canada last week showed the trust the population there have in Muslims.
Two signs next to him read, "I am a Muslim. I am labelled as a terrorist," and "I trust you. Do you trust me? Give me a hug."
"The purpose of the blindfold was for him to give complete trust. To show Canadian society that he feels like he's a part of the community," Galuta explained. "Blindfolded, anyone could harm him or feel very angered. He's giving people his full trust and he wants to see if people trust him enough to give him a hug."
Popular in the Community