The Samsung Galaxy S6 will be revealed at a special event around Mobile World Congress 2015.
That's pretty much all we know for definite. The rest is a mixture of industry speculation, iPhone-watching and internal leaks that have given us clues as to the company's direction for its next big smartphone.
Posted along with the words 'Six appeal', the image seemingly proves that Samsung's new phone will come with a fully curved display on both sides.

It's important to note that this could be nothing more than a design drawn up in T-Mobile's marketing office. Especially when one takes Samsung's own official invite into account. Both show a curved design but differ heavily when it comes to frame design.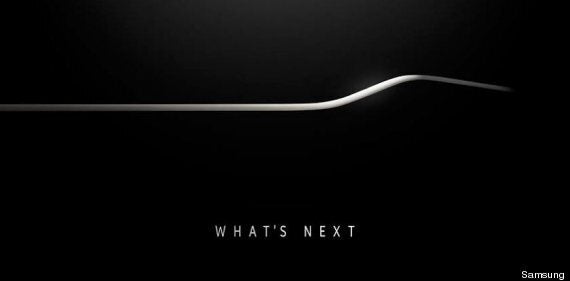 Rather than T-Mobile's all-new design, Samsung's own invite suggests the team will take the same design from the Galaxy Note 4 and Galaxy Alpha and apply it to their new phone.
Sources are also suggesting -- and this should most definitely be taken with a pinch of salt -- that Samsung will in fact unveil two phones: the Samsung Galaxy S6 and the Samsung Galaxy S6 Edge.
BusinessKorea was told that the reasoning behind this is all part of a push by Samsung to make their flagship phones easier to use without over-cluttering them with features.
One of the most controversial rumours that's circling is that the Galaxy S6 will try and compete not with the iPhone 6, but with the iPhone 6 Plus instead.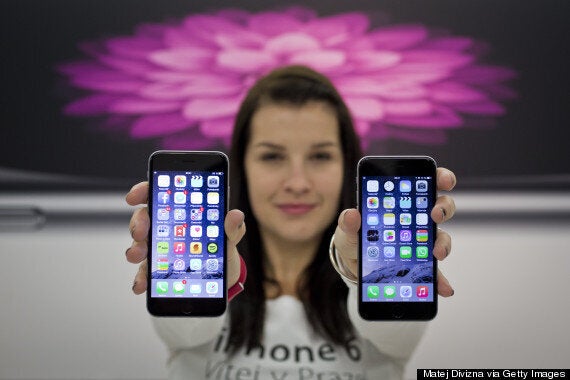 This would mean Samsung's flagship phone would be getting a size increase to 5.5-inches, putting it dangerously close to the Samsung Galaxy Note 4 - the company's self-confessed father of the 'Phablet'.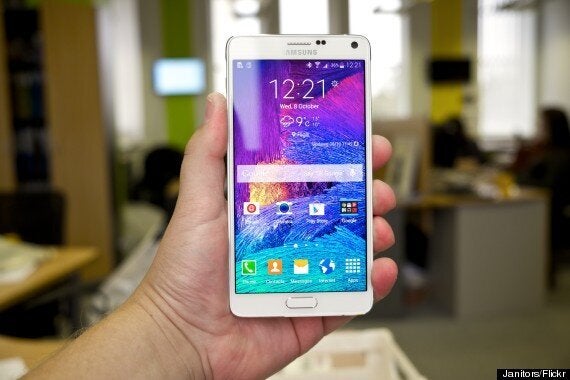 With smartphone manufacturers still continuing the trend of 'bigger is better' it would certainly make sense for Samsung to go down this route.
For starters there's the competition within their own market - Android. Sony's Z3, the LG G3 and the OnePlus One have all shown that consumers do enjoy having bigger screens.
The compromise comes of course when you try and actually use it for anything other than watching films and browsing the web.
Samsung ironically solved this problem on the Galaxy Note with the stylus. Of course it's highly unlikely that the Samsung Galaxy S6 will launch with its own stylus because well then it's just directly competing with another Samsung phone.
Samsung Galaxy S6 Release Date
So when can we find out what all the fuss is about? The Samsung Galaxy S6 will probably have a release date of early March - coinciding with Mobile World Congress 2015 in Barcelona.
MWC 2015 looks set to be the biggest shake up in mobile devices in recent years. With the Apple Watch due to arrive around the same time competition couldn't be higher.
That means you can expect new smartphones and smart watches from Samsung, LG, Sony, HTC and more.
Samsung Galaxy S6 Specifications
The latest news about the Samsung Galaxy S6 isn't actually about the phone, but rather its predecessors. Samsung has started posting blogs about key technologies that it thinks will be important in 2015, in particular focusing on how Samsung has employed them in previous Galaxy smartphones.
First up is the Samsung Galaxy S6 camera with Samsung's official blog actually claiming that "The future of cameras is in a Samsung Galaxy Smartphone", along with an accompanying graph which shows the camera resolutions for each of its previous handsets.

"Samsung will accelerate to democratize this wireless charging technology with compelling smartphones. With our upcoming Galaxy smartphones, users will be able to enter a new wireless world like never before."
With the Galaxy S5 now sporting a lowly Full-HD screen it seems logical that Samsung will want to up that for the S6. Indeed recent leaked benchmarks show that you can probably expect a large 2K display that'll take on the G3 in terms of clarity.
The S6 will be faster as well, much faster. With Snapdragon now making chips which can support both 2K and 4K displays it seems logical that the company will opt for the former.
What will the Galaxy S6 look like? This is where things get interesting. Samsung has in some way, already launched its rival for the iPhone 6 Plus in the form of the newly announced Galaxy Alpha A7.
With a 5.5-inch display and sporting the same ultra-thin metallic design found on the Alpha and the Note 4 it is -- on paper at least -- a reasonable rival for the iPhone 6 Plus.
Samsung Galaxy S6 Preview
If you put all those rumours together it's actually quite easy to paint a picture of what Samsung will release in March.
You'll end up with either a 5-5-inch bezel-less smartphone that has a 2K screen, fingerprint scanner built into the home button.
It'll have a metal frame with plastic backing and will come with a 13MP camera and heart-rate sensor on the back.