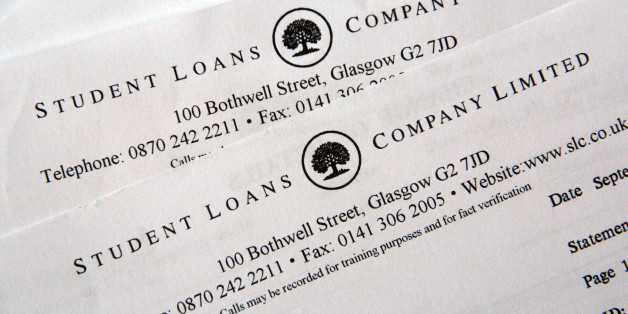 Johnny Green/PA Archive
Labour party officials have stated the cost of writing off student loans will rise to £20bn per year by 2048/49, as ministers expect at least 45% of student loans to not be repaid in full.
Party analysis of figures from the office for budget responsibility found the amount of student loans written off is set to jump from £2bn in 2044/45 to £20bn in 2048/49 for those on £9,000 fees, according to the Guardian.
Shadow universities minister Liam Byrne said: "It's now clear the government's student loan chaos has now loaded an incredible £20bn to the nation's credit card.
"That's the figure the government's own independent budget watchdog now says will never be repaid by students forced to borrow £9,000 a year for tuition fees tripled by this Tory and Lib Dem government."
Read More:
Ed Miliband: Labour 'Will Cut Student Tuition Fees By A Third'
Ed Miliband Claims Nearly A Million Voters Have 'Disappeared' From The Electoral Register, And Students Hit Hardest
Lib Dem Minister Vince Cable Labels Labour's £6,000 Tuition Fee Pledge "Very Foolish"
Labour is considering cuts to tuition fees with Ed Miliband expected to announce plans to reduce fees to £6,000 in an effort to appeal to young voters. However Labour's shadow business secretary Chuka Umunna admitted that the plans for cutting tuition fees had been set back in a "torturous and difficult process."
The figures come after Labour's former business secretary Peter Mandelson told the BBC last week the party should wait until after the general election before considering cutting fees.
Lord Mandelson said, "This is exactly the sort of thing that any party will want to look into in greater detail and the best place to do that is in government."
Amid the speculation on the changes to tuition fees the University and College Union (UCU) has called on Labour to "come clean" on the future of fees.
UCU General Secretary Sally Hunt said: "The time has come for the party to make clear its policy. Further delays will only allow Labour to be hit with accusations of opportunism."