The Conservative party has suspended the whip from Sir Malcolm Rifkind after he was caught in a cash for access sting by undercover reporters.
Sir Malcolm told undercover reporters that he was "self-employed", despite getting paid £67,060 a year, and that he would be "surprised how much free time I have". Despite this, he told reporters "nobody pays me a salary" and "I can do what I like". As chair of the parliamentary committee which oversees Britain's intelligence agencies, his salary rises to £81,936 a year.
Prime minister David Cameron refused to back Rifkind's continued chairmanship of the intelligence committee, saying it was up to his fellow committee members to decide. Others, like former Labour defence minister Tom Watson, have called on Rifkind to step down as select committee chair.
"If the chair of the intelligence committee no longer has the confidence of the prime minister, then he shouldn't be in that position," he told BBC News. "I think the prime minister needs to form a view whether he wants the intelligence committee chair to be working as a lobbyist for Chinese companies. Just put it the other way round. Do you think the Chinese government would let the equivalent chair of the intelligence committee in China work for a British company?"
The Tories have also indicated that they will convene a disciplinary committee to investigate the allegations. Meanwhile, Sir Malcolm has struggled to help himself in a series of interviews.
Speaking this afternoon on the BBC's Daily Politics, he said: "I want to have a standard of living that my professional background would normally entitle me to have".
The senior backbencher used an earlier interview on Monday morning to declare it was "simply unrealistic" to believe MPs can survive on "simply £60,000" a year - over twice the average national wage - without looking for extra income.
Sir Malcolm was reported to have claimed that he could arrange "useful access" to every British ambassador in the world because of his status.
The backbencher told BBC Radio 4's Today Programme that it was "misleading" and "silly" to tell undercover reporters, in remarks that will be broadcast tonight, that he was "self-employed" and they would be "surprised how much free time I have".
The MP insisted the "very serious allegations" were "unfounded" and he would be "hugely irritated and angry" when he watched the Channel 4 show about his meetings with fake lobbyists.
Sir Malcolm told the Today Programme that over 200 MPs have "various business interests" outside of Parliament and said whether that should be allowed was the key question in the row.
"Now some people disapprove of that and maybe the Labour Party's going to disapprove of that. But many of the public have got a different view, he said.
"Not of all of them but many say 'actually we don't want full time politicians. We want Members of Parliament that have some outside experience of the wider world.' And that is a perfectly reasonable proposition.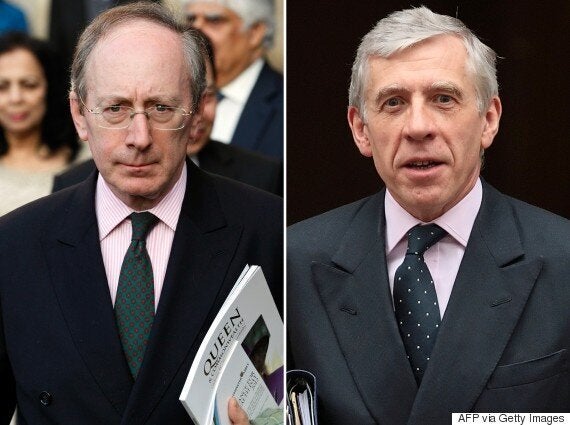 Rifkind [l] and Straw [r]
"I think also if you're trying to attract people of a business or professional background to serve in the House of Commons and if they're not ministers it is quite unrealistic to believe they will go through their parliamentary career being able to simply accept a salary of £60,000."
Meanwhile, Jack Straw, who is standing down at the election, said he had agreed to suspend himself from the parliamentary Labour Party and refer himself to the Parliamentary Commissioner for Standards despite insisting he has done nothing wrong "because of the way this appears".