Men in Turkey and neighbouring Azerbaijan are spearheading a protest meme in honour of a woman who was murdered after an attempted rape.
Twenty-year-old Ozgecan Aslan's burned body was found on Friday in a riverbed.
She was last seen two days earlier on a minibus in Mersin.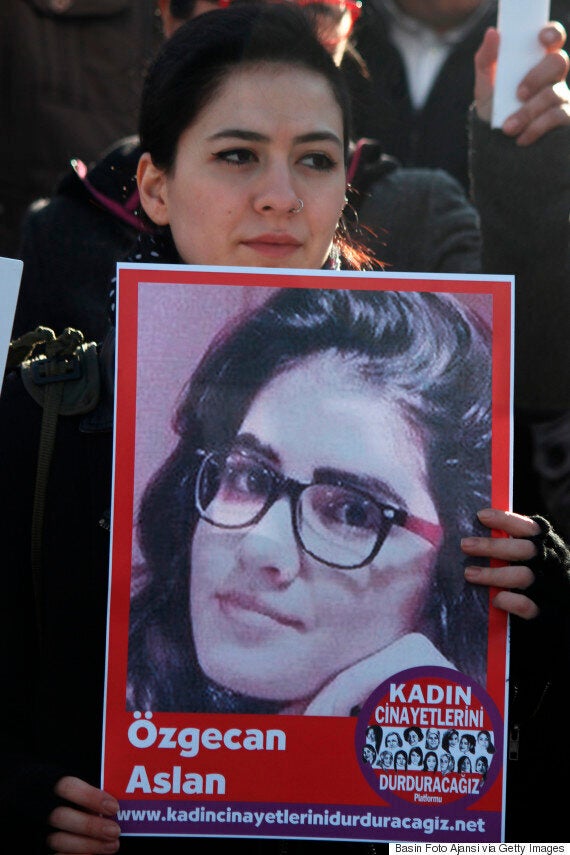 Psychology student Ozgecan Aslan was murdered after an attempted rape
Turkish media has reported that minibus driver, Suphi Altindoken, later confessed that he killed her and mutilated her body.
He was arrested along with his father and one other man.
The case has galvanized public outrage about violence against women and has led to mass demonstrations, an outpouring of anger on social media and allegations that the ruling Justice and Development Party has not done enough to protect women.
Online, the hashtag #ozgecanicinminietekgiy which roughly translates as: "Wear a miniskirt for Ozgecan" has gone viral with men in Turkey and neighbouring Azerbaijan tweeting images of themselves in skirts in a symbol of solidarity.
The BBC cites a Facebook page for participants as saying: "If a miniskirt is responsible for everything, if [wearing] a miniskirt means immorality and unchastity, if a woman who wears a miniskirt is sending an invitation about what will happen to her, then we are also sending an invitation!"
About 15,000 people marched in a southern Turkish city on Wednesday in remembrance of Aslan.
The protesters marched near Cag University in Mersin, where she was a psychology student.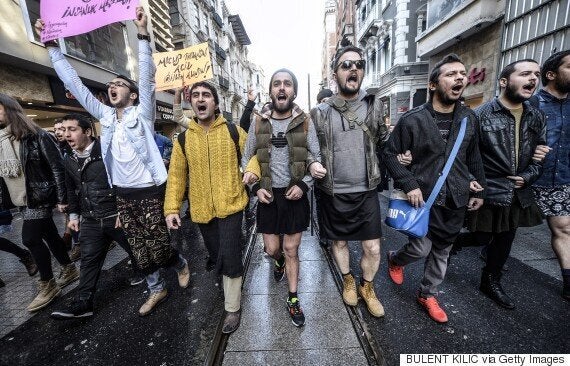 Men in miniskirts during a protest march in Istanbul on 21 February
According to Turkey's private DHA news agency, they carried banners that said "Rape is a crime against humanity," ''Did you hear Özge's scream?" Others read "Say 'stop' to murders of women" and "We are not mourning but revolting."
The case has become a rallying cry for action to protect women, and demonstrators also massed in Turkish cities in recent days.
Elif Logoglu, who heads the non-profit Women's Movement Association, said the case has crystalized fears that women feel in Turkey.
"Not only was she attacked, she was then burnt. This hurt us all," she says. "We hope that her case may be a turning point."
The issue has become politically charged. Many of the demonstrators argue the government has been lenient on sentencing for domestic violence and sex crimes.
Women's rights groups have criticized skeptical comments by President Recep Tayyip Erdogan about gender equality and his suggestions that women should have many children.
Erdogan has pledged to follow the trial personally and said that he would meet with the country's justice minister to encourage prosecutors to seek the stiffest possible penalty for the perpetrator and his alleged accomplices.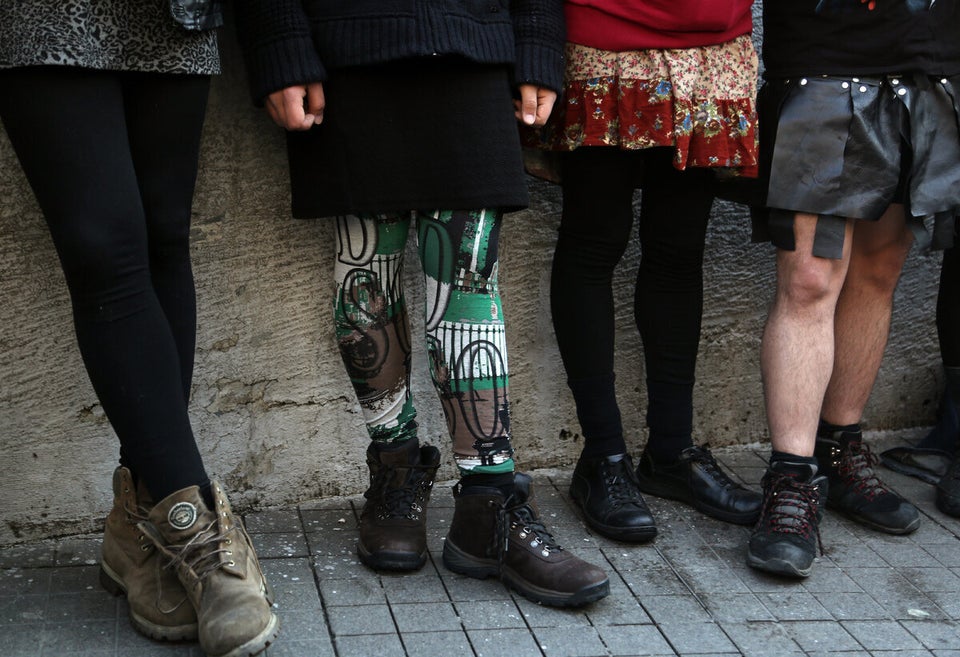 Ozgecan Aslan protest
Related