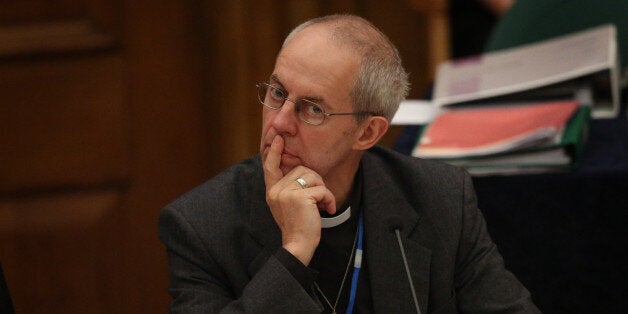 Archbishop of Canterbury Justin Welby was quizzed on his views on gay marriage and islam during a visit to a school in Birmingham.
When asked by a Muslim pupil whether he would encourage him to convert to Christianity, the Archbishop replied, "I am not going to put pressure on you, and I wouldn't expect you to put pressure on me."
Pupils questioned the Archbishop about his views on homosexuality, the living wage and Islam during his visit to the St Alban's Academy, where 80% of the pupils are Muslim.
"Marriage is between one man and one woman for life and sexual activity should be confined to marriage, that's in the Church of England's laws," said Welby, according to the Birmingham Mail.
"I'm equally aware I have a lot of gay friends and I know gay clergy and they are doing incredible work," he said, admitting that he had "struggled" with his view of homosexuality.
"I'm listening very, very closely to try to discern what the spirit of God is trying to tell us," added the Archbishop. "I see my own selfishness and weakness and think who am I to judge them for their sins, if they have sins."
Lord Carey had previously said same sex marriage set a dangerous precedent which would lead to incest and polygamy.
Related