Women who suffer at the hands of domestic violence are stuck in their situation for nearly three years, on average, before getting the help they need, according to new research.
Harrowing statistics released by domestic abuse charity SafeLives found that within a three-year period, some women will suffer more than 50 incidents of violence.
It also revealed that more than 85% of victims are in contact with professionals - on average five times - in the year before they get help.
Meanwhile almost a quarter of victims at high risk of harm go to an accident and emergency department because of their injuries - some as many as 15 times.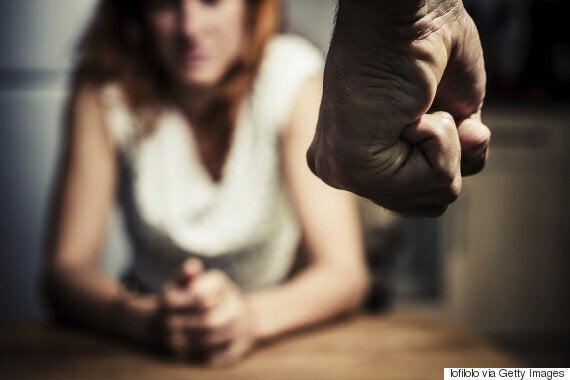 Rebecca Coombs, 33, experienced abuse at the hands of her former partner and says that her cries for help were not answered by professionals - instead she was arrested for being hysterical.
The mum-of-two had woken up one day to find her partner standing over the bed with a wooden mop handle, which had been carved into a spike.
He was holding it against her throat.
"He pulled me off the bed by my hair and hit me against the wall and then he was strangling me," she said. "I thought 'this is it, I'm not going to wake up again'."
Thankfully, Coombs managed to escape and locked herself in the bathroom, where she called police.
But when an officer did eventually turn up, her partner told him that Coombs had gone mad.
"I said to the officer: 'I phoned you for help. You're supposed to be helping me'," she added.
"The officer turned to me and said that if I continued shouting I'd be arrested because my door was open and people on the street could hear me shouting so it was a public disorder offence."
Coombs was arrested and taken into custody, where she was only released after a more experienced duty officer realised she was a victim of domestic abuse.
But the ordeal, combined with the fact her nine-month-old baby was back at home, meant she never pressed charges.
And it was years before the 33-year-old had the courage to speak up about her abuse again, especially because she didn't think she'd be believed.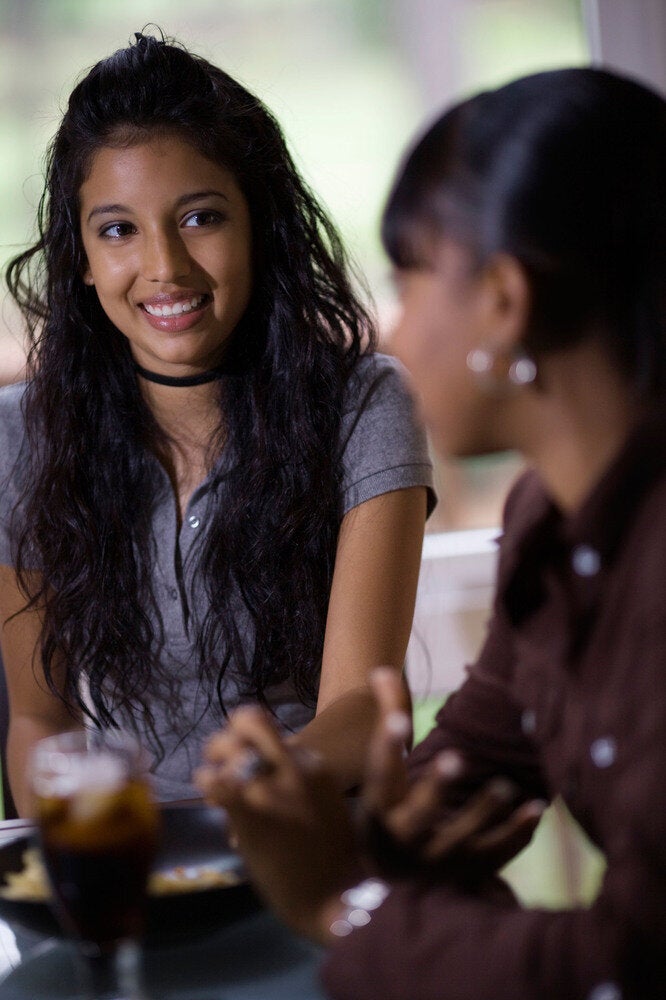 How To Help A Victim Of Domestic Abuse
SafeLives has now urged professionals such as GPs, midwives, social workers, police and A&E staff to ask about domestic abuse every time they are concerned in order to get families help sooner.
Diana Barran, SafeLives' chief executive, said: "This is yet more shocking evidence that we could stop domestic violence far earlier than we do. Every conversation with a professional represents a missed opportunity to get victims and their children the help they need.
"Time and time again no one spots domestic abuse, even when victims and their children come into contact with many different public agencies. It's not acceptable that victims should have to try to get help repeatedly. This leaves victims living in fear and danger - and risks life-long harm to their children.
"Every professional should help victims feel safe enough to say what is really going on at home. That's why we're calling on every professional to ask about domestic abuse, every time they're worried - and to know the right thing to do if victims tell them."
SafeLives holds the UK's largest database of domestic abuse cases, with more than 35,000 entries since 2009.
Polly Neate, chief executive of charity Women's Aid, said: "We now have all the evidence we need to know that women experiencing domestic violence are being failed. Help takes too long to reach them and often doesn't provide the support they need.
"This report further demonstrates the need for a new approach to domestic violence, one that provides more opportunities for women to disclose and which really meets their needs when they do.
"Agencies have to work together to do more than simply manage risk in the short term.
"We have to empower women to escape permanently, and give them the tools to live independently for the rest of their lives."