Only a year later, and John Travolta has finally let us in on what was going through his mind when he made the faux pas heard around the world during last year's Oscars.
MORE OSCARS:
Introducing 'Frozen' singer Idina Menzel to the stage to perform 'Let It Go', John clearly had something of a mind blank, and infamously welcomed her to the stage as "the wickedly talented Adele Dazeem" instead.
A year has passed since then and the 'Saturday Night Fever' actor has now explained what was going through his head at the time… and, curiously, blamed Goldie Hawn for the whole debacle.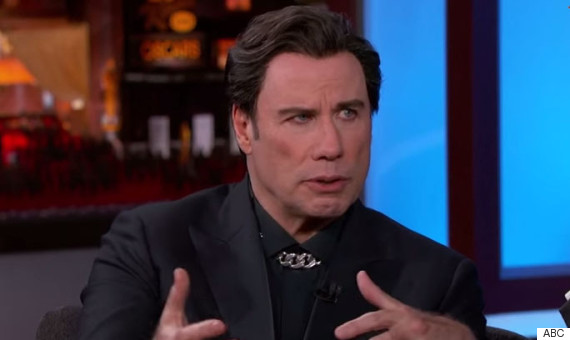 John Travolta
Speaking to Jimmy Kimmel this week, John explained: "The truth is, I was expected backstage and it was getting very close to the time I was supposed to go on.
"And suddenly a page grabbed me out of my seat and said, 'you're on in a minute'. I said 'really… what happened to 15 minutes?!'
"Well later, I found out that my actual page got stuck in an elevator and couldn't communicate to anybody, so then the back-up page came and rushed to get me…"
Yes, that's a lovely story, John. Get to Goldie Hawn, please.
He continued: "But as I ran backstage, I ran into Goldie Hawn. Now, Goldie Hawn is charismatic, sexy, beautiful… and I was starstruck! And they said, 'Youre on'."
So there you have it, folks. It was all Goldie Hawn's fault, for being so charismatic and sexy and beautiful.
Shall we... shall we watch it again?
Stunning.
Come back in a year to find out exactly why he was on the red carpet slobbering over Scarlett Johansson's face, and stroking Idina Menzel live on stage during this year's Academy Awards....
LIKE US ON FACEBOOK | FOLLOW US ON TWITTER