John Travolta had a strange old night at the 2015 Oscars.
First of all, he was spotted cosying up to Scarlett Johansson on the red carpet, cuddling her from behind while she remained stock-still and poker-faced, staring straight ahead with the odd bit of side-eye.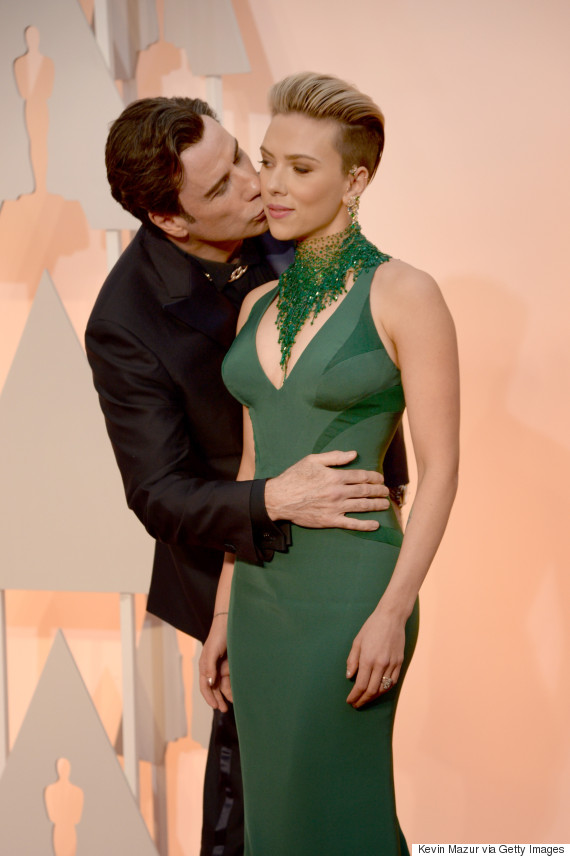 You would have thought this was John Travolta's most awkward encounter of the night...
Continuing the 'Frozen' theme, the star proved he could laugh at himself by turning up on stage with the Disney star Idina Menzel, no less - this being, of course, the 'Frozen' singer whose name he managed to put in the washing machine and turn on slow spin when he was on presenting duty last year.
The pair had a good-natured banter about the whole thing, as they prepared to present the Oscar for Best Original Song. John said, "The nominees are..." before Idina cut in with, "You want me to do it?"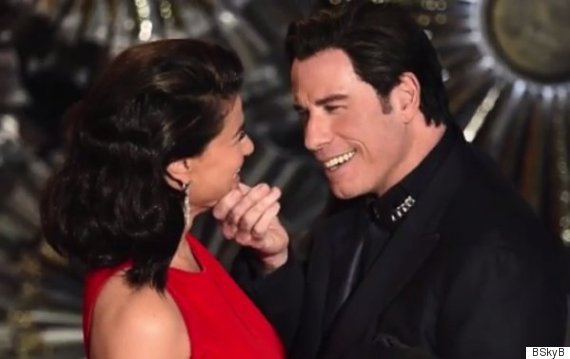 "My precious..."
So far, so in-joke, except that, for some reason, the 'Pulp Fiction' star couldn't seem to keep his hands off his co-star's face, calling her, "My darling, my wickedly talented Idina Menzel."
Idina seemed more than able to handle the situation, asking him, "You're not going to follow me around the rest of my life, right?" His reply? "Tell me about it."
So that's all perfectly normal. John seemed in very good spirits, though, sitting smiling with his wife Kelly Preston throughout the ceremony.
MORE OSCARS:
LIKE US ON FACEBOOK | FOLLOW US ON TWITTER