She's the star of one of this year's biggest films, so Dakota Johnson could have had her pick of dates for this year's Oscars, but she chose to go with her mum instead.
MORE OSCARS:
The 'Fifty Shades of Grey' actress, who is presenting one of the categories at this year's Academy Awards, hit the red carpet with her film star mother, Melanie Griffith, who she posed for photographs with ahead of this year's ceremony.
Dakota wore her hair in a simple ponytail, and wore a long red dress with a high-slit, while Melanie kept it covered in a long black gown that stood out on the red carpet.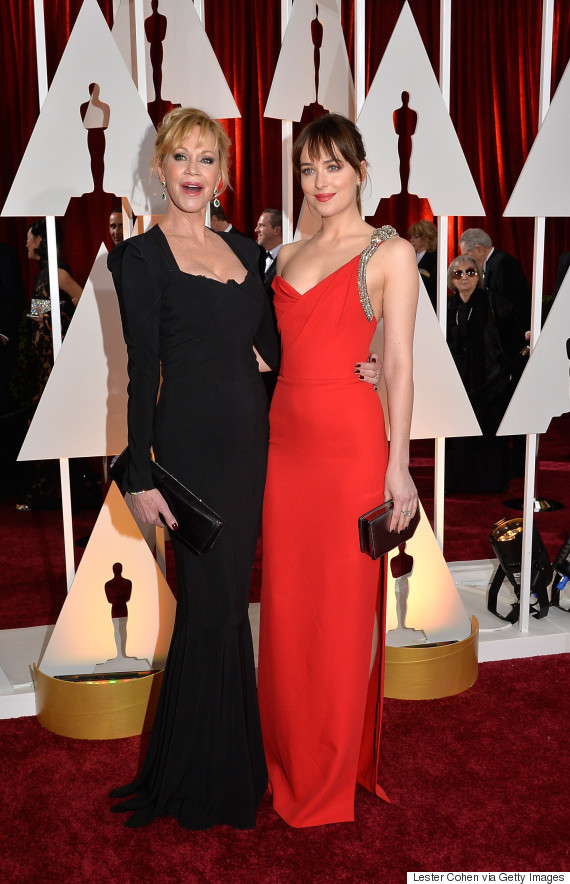 Melanie Griffith and Dakota Johnson
She also opted for long sleeves, though we can't think why that might be. Any ideas, anyone?
Despite the fact she and her mum are clearly close, Dakota revealed while chatting to E! presenter Ryan Seacrest on the red carpet that her mum was yet to watch 'Fifty Shades', going on to reveal that she'd stolen a "flogger" from the set of the film.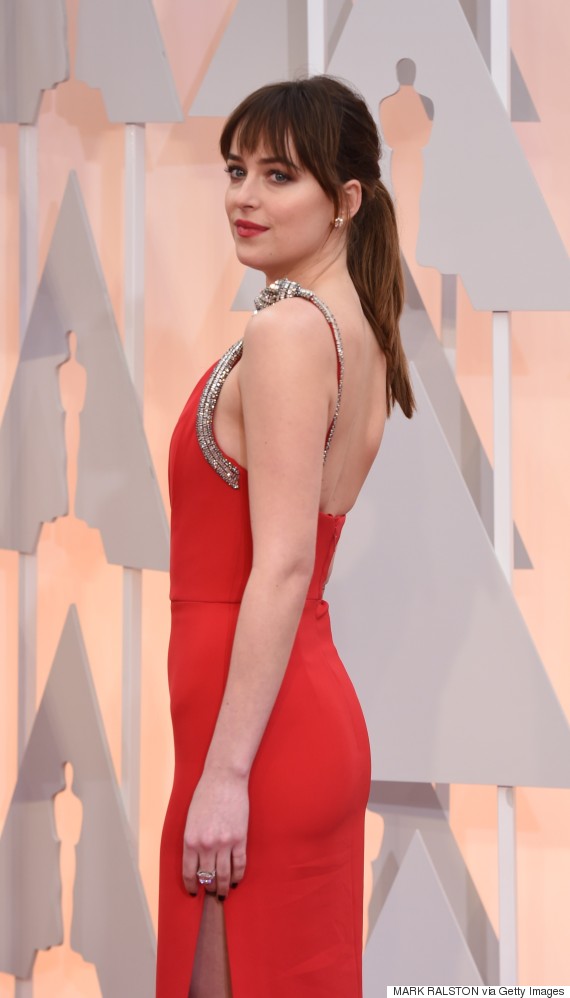 Dakota Johnson
Melanie isn't the only family member of a 'Fifty Shades' star to not catch the film, after leading man Jamie Dornan revealed in an interview earlier this month that his wife wouldn't be seeing it, claiming he didn't think it would be "comfortable" for her to watch.
Catch all the photos from this year's Oscars red carpet in the gallery below...
LIKE US ON FACEBOOK | FOLLOW US ON TWITTER