You know that awkward moment when you've had your hair all done for the Oscars, and you're looking your best and posing for photographers… and then suddenly John Travolta comes up behind you and goes in for the kiss?
We're still not exactly sure what the story behind what appears to be the most awkward photobombing in Academy Awards history is, but from the looks of things, Scarlett was giving photographers her best 'serious-face' when suddenly there was an unexpected arrival next to her.
The 'Her' actress remained pretty much stony-faced, as John Travolta planted a smacker on her cheek and appeared to try and give her a cuddle (not exactly what you need when you're trying to look like a serious and important film star, is it?).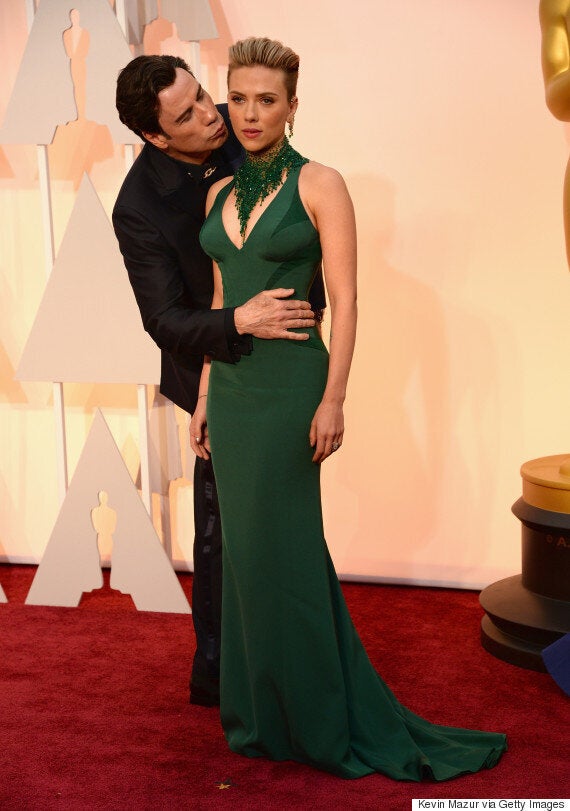 Scarlett Johansson and John Travolta
Perhaps he got confused and thought he'd actually taken a trip to Madame Tussaud's, and it was actually a waxwork of Scarlett he was posing with?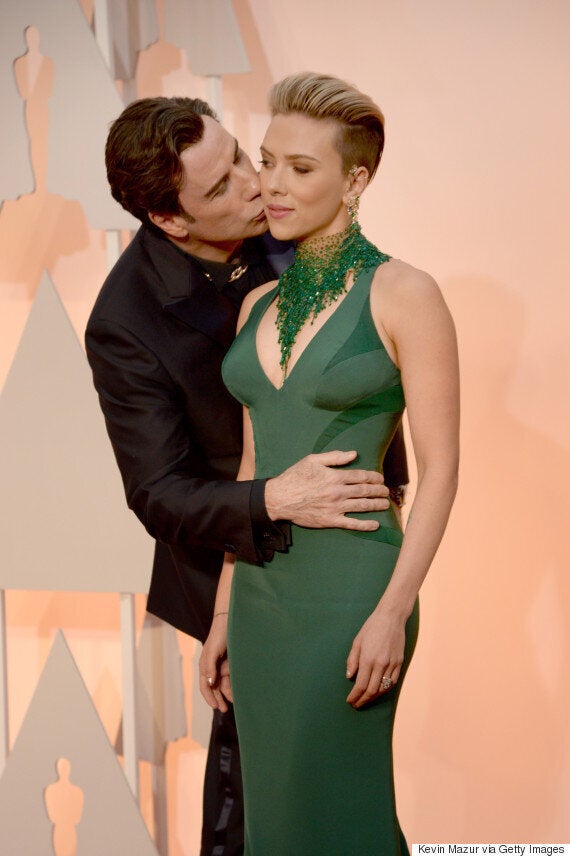 Still, at least Idina got out of it all kiss-free, which is more than Scarlett can say for herself, isn't it?
Check out the rest of the red carpet snaps from this year's Oscars in the gallery below...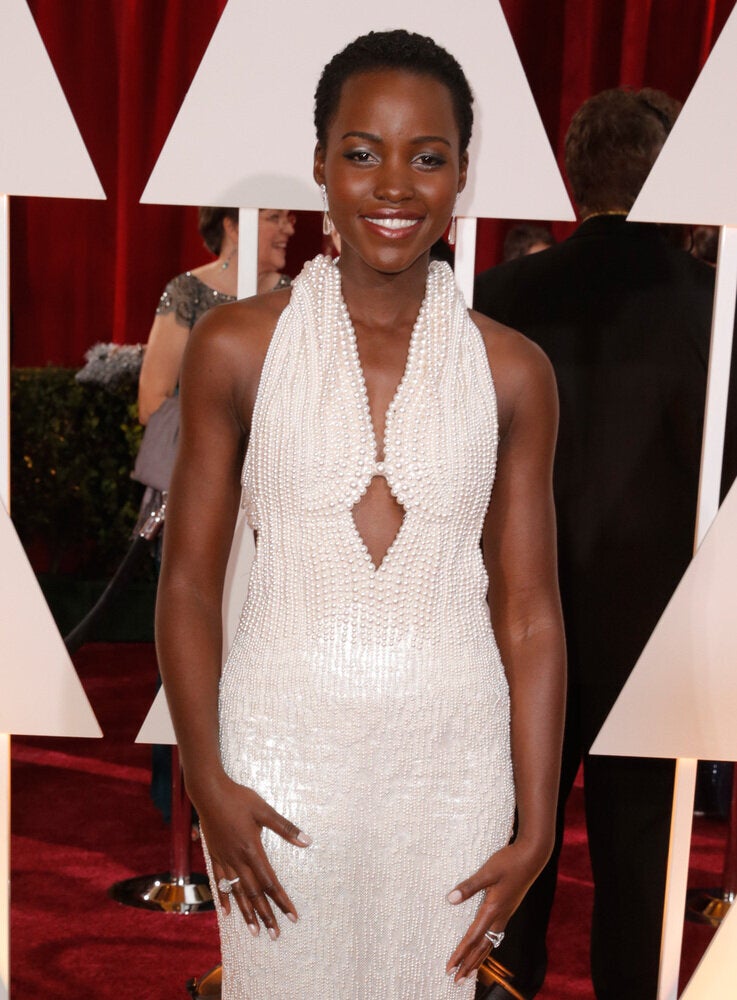 Oscars 2015 Red Carpet
Popular in the Community