Elsewhere, the contest for Best Picture is being fought between the current favourites, 'Birdman' and 'Boyhood' with 'The Grand Budapest Hotel' also boasting its many fans.
Best Supporting Actor and Actress are, by all accounts, sewn up in favour of JK Simmons ('Whiplash') and Patricia Arquette ('Boyhood') while 'Still Alice' star Julianne Moore has her name virtually engraved on the gong for Best Leading Actress.
But if there were no surprises, they wouldn't hold the event. So let's cross our fingers for a few upsets to keep it interesting! Stay with us here, ALL THE WINNERS IN BOLD BELOW - LIVE AS THEY'RE ANNOUNCED.
Wes Anderson, The Grand Budapest Hotel
Alejandro González Iñárritu, Birdman
Richard Linklater, Boyhood
Bennett Miller, Foxcatcher
Morten Tyldum, The Imitation Game
Marion Cotillard, Two Days, One Night
Felicity Jones, The Theory of Everything
Julianne Moore, Still Alice
Steve Carell, "Foxcatcher
Bradley Cooper, American Sniper
Benedict Cumberbatch, The Imitation Game
Eddie Redmayne, The Theory of Everything
Patricia Arquette, Boyhood
Keira Knightley, The Imitation Game
Meryl Streep, Into the Woods
Paul Thomas Anderson, Inherent Vice
Damien Chazelle, Whiplash
Jason Hall, American Sniper
Anthony McCarten, The Theory of Everything
Graham Moore, The Imitation Game
Wes Anderson and Hugo Guinness, The Grand Budapest Hotel
Dan Futterman and E. Max Frye, Foxcatcher
Alejandro González Iñárritu, Nicolás Giacobone, Alexander Dinelaris and Armando Bo, Birdman
Richard Linklater, Boyhood
BEST FOREIGN LANGUAGE FILM:
BEST DOCUMENTARY FEATURE:
How to Train Your Dragon 2
The Tale of The Princess Kaguya
"Everything is Awesome" from The LEGO Movie (written by Shawn Patterson)
"Glory" from Selma (written by Common and John Legend)
"Grateful" from Beyond the Lights (written by Diane Warren)
"I'm Not Gonna Miss You" from Glen Campbell: I'll Be Me (written by Glen Campbell)
"Lost Stars" from Begin Again (written by Gregg Alexander, Danielle Brisebois, Nick Lashley and Nick Southwood)
Alexandre Desplat, The Grand Budapest Hotel
Alexandre Desplat, The Imitation Game
Johann Johannsson, The Theory of Everything
Hans Zimmer, Interstellar
Emmanuel Lubezki, Birdman
Robert Yeoman, The Grand Budapest Hotel
Lukasz Zal and Ryszard Lenczewski, Ida
BEST MAKEUP AND HAIRSTYLING:
The Hobbit: The Battle of the Five Armies
Captain America: The Winter Soldier
Dawn of the Planet of the Apes
X-Men: Days of Future Past
BEST SHORT FILM, LIVE ACTION:
BEST SHORT FILM, ANIMATED:
BEST DOCUMENTARY, SHORT SUBJECT:
Crisis Hotline: Veterans Press 1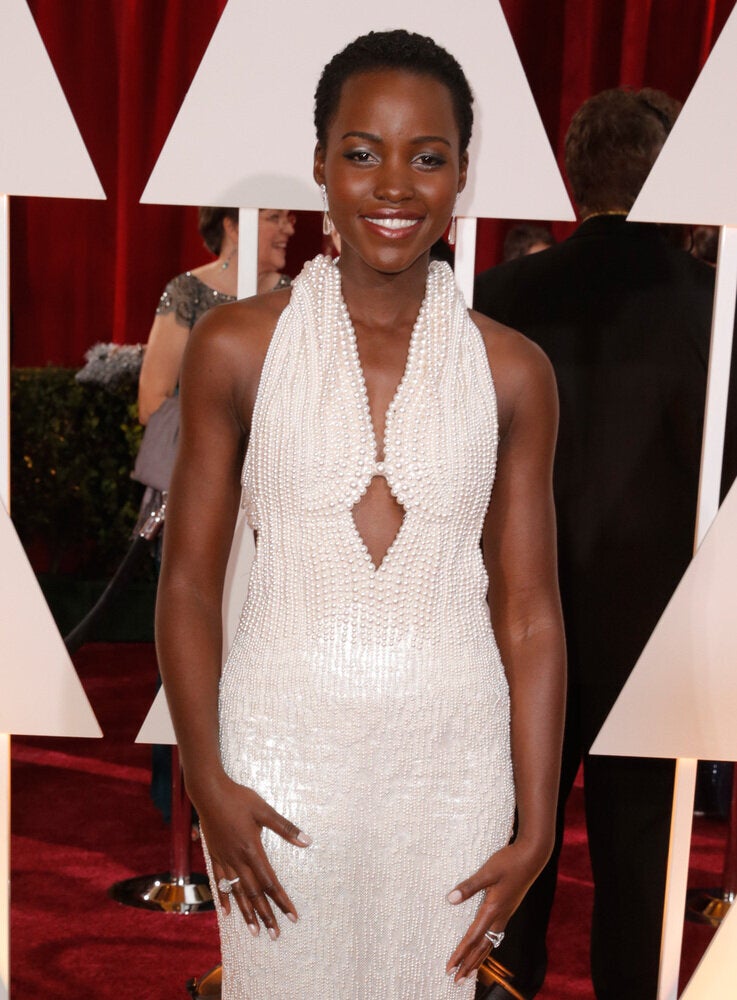 Oscars 2015 Red Carpet